The Love Island 2022 cast's star signs and who they are actually compatible with
I don't mean to alarm anyone, but Davide and Ekin-Su are a perfect match
Star signs can apparently tell a lot about a person – so take the cast of Love Island 2022 for example, and you could match them up with the right person in the villa, and read a lot about their personalities.
Are they actually well matched in the couples they are in at the moment? Who would be a better item than what we have right now? Here are the star signs of all the Love Island 2022 cast, and therefore who they are actually compatible with in the villa.
Davide Sanclimenti
Star sign: Capricorn
Best match: I don't mean to alarm anyone, but because he's a Capricorn, Davide's best villa match right now is Gemma. We can't go back there, please give us a better suiting bombshell. I beg!!!!
Paige Thorne
Star sign: Virgo
Best match: Virgos are a good match for Taurus signs, as they are both easy going and practical. They tend to be cool, calm and honest, and both hit off each other well. It's looking good for Paige, because Jacques is a Taurus!
Jacques O'Neill
Star sign: Taurus
Best match: Yep, Paige and Jacques are actually pretty perfectly matched – there aren't two star signs destined to get on much better than a Virgo and a Taurus.
Luca Bish
Star sign: Capricorn
Best match: He can fight Davide for this one, because Luca is also a Capricorn so well suited to Gemma. If all that fails, a Capricorn is also suited to a Virgo – you can wait and see who that means Luca has in store. 👀
Indiyah Polack
Star sign: Sagittarius
Best match: Let's not skip around this one, a Sagittarius' best match is an Aries. Yes, that is what Dami's star sign is. These are both fire signs, so Indiyah and Dami are set for a fiery relationship together. They have great energy, enthusiasm, a love for other people around them, and both match each other's big vibes well. Honestly, I couldn't think of a reading to match Indiyah and Dami more.
Dami Hope
Star sign: Aries
Best match: Dami and Indiyah are a match made in heaven. End of.
Andrew Le Page
Star sign: Pisces
Best match: Based on his star sign, there actually isn't anyone in the villa right now who is a good match for Andrew. What's worrying though is that he is least compatible with more outgoing signs, such as a Leo, which is exactly what star sign Tasha is. Yikes.
Tasha Ghouri
Star sign: Leo
Best match: Someone is going to have to break it to Andrew, because Tasha is actually really well suited to Charlie – an Aquarius. Both signs are outgoing and excited, and want a "partner in crime" type of relationship.
Gemma Owen
Star sign: Taurus
Best match: Gemma's best matches in the villa are Davide, who she used to be coupled up with, and Luca, who she is coupled up with now. Taurus is an earth sign, and they can be stubborn but also very loyal. They match well with the driven and enthusiastic nature of a Capricorn.
Danica Taylor
Star sign: Aries
Best match: If Danica has started wondering why she isn't vibing with anyone in the villa, it's probably down to her star sign. She needs a Gemini to walk in!
Jay Younger
Star sign: Scorpio
Best match: A Scorpio is well matched with a Pisces – which means Jay's best match is Antigoni. A Scorpio is loyal and brave, but can be jealous. This is well match to a Pisces, who is emotionally aware and can balance these jealous traits with understanding.
Antigoni Buxton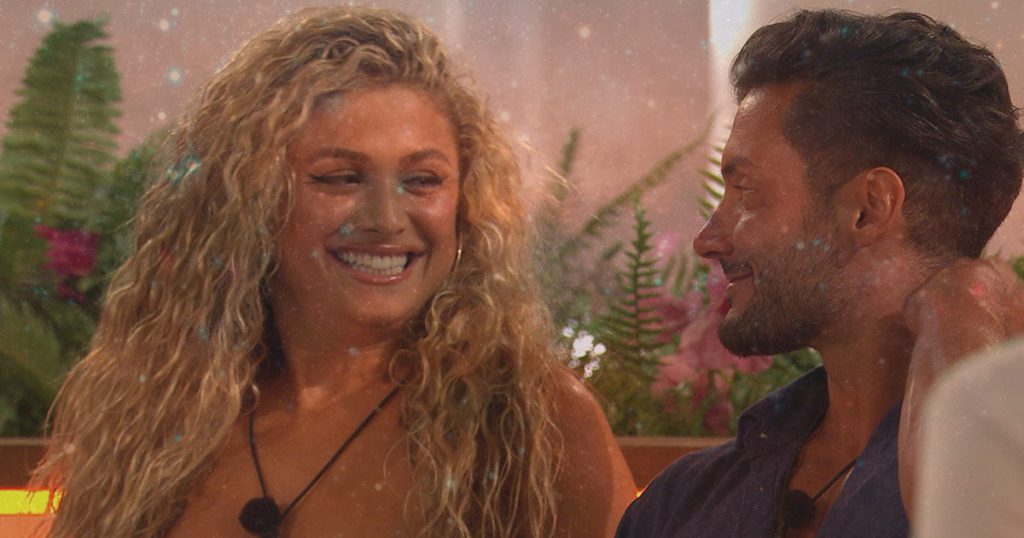 Star sign: Pisces
Best match: Jay. They both tend to think deeper than just looks, and are more soulful people, which does match Antigoni's vibe well and is something she has said in the villa about herself. Pisces are known for being sensitive, gracious, and emotionally aware.
Charlie Radnedge
Star sign: Aquarius
Best match: Tasha. Yep. Controversial!!!
Ekin-Su Cülcüloğlu
Star sign: Virgo
Best match: Like Paige, Ekin-Su is also a Virgo. This means she could get on well with Jacques. But, Virgos also match well with a Capricorn, so ummmm a Davide and Ekin-Su reunion? We NEED. If all else fails, Ekin-Su could just go for Luca. I don't think Gemma would be able to handle it.
Love Island 2022 continues on ITV2 at 9pm tonight. For all the latest Love Island news and gossip and for the best memes and quizzes, like The Holy Church of Love Island on Facebook. 
Related stories recommended by this writer:
• The Love Island 2022 web: How the contestants secretly knew each other before the show
• Someone has created the new Love Island villa on The Sims and it is ART