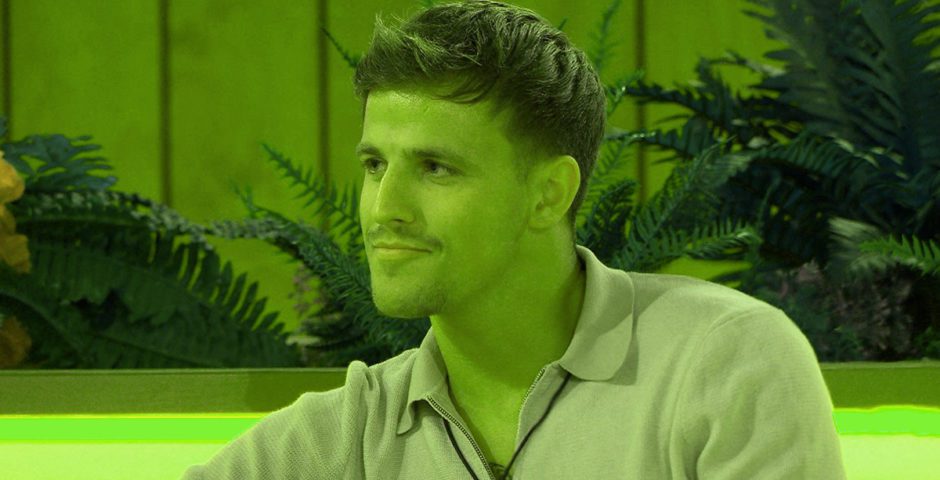 Love Island Gossip Column: An Islander sex tape?! Plus Gemma gets Ofcom complaints!
Did it just get hot in here?
Welcome to The Tab's Love Island 2022 gossip round-up, bringing you the pettiest drama, most scandalous rumours and the least believable tabloid exclusives from around the web.
The show received 250 Ofcom complaints about Gemma and age gap relationships
One of the main talking points on the show this year has been age gaps, after 19-year-old Gemma Owen entered the villa and was with 27-year-old Davide. According to the Daily Mail, this portrayal of age gap relationships has landed ITV with 250 complaints. 167 people complained when Davide and Gemma kissed, and a further 97 complained when Jacques entered the villa and fans worked out he would have been 20 when he dated 16-year-old Gemma.
ANOTHER Islander has dropped out of the show
The biggest shock of the series so far has been Liam calling it quits and packing his bags. However, another Islander has since dropped out. Model Zach Hartman was apparently lined up to enter later this series as a bombshell, but has told friends he's decided not to.
According to The Sun, he said: "I was meant to be going on Love Island this year and flying out this week. After long conversations with my family and thinking about what I wanted out of my career, I decided against it."
Tasha dated Giovanni from Strictly!
First it was revealed she dated Robert from Too Hot To Handle, but now it looks like Tasha has at least a couple of famous exes, because she dated Giovanni, the Strictly Come Dancing pro. It's been reported she "secretly dated" Giovanni Pernice after he won Strictly with Rose Ayling-Ellis. Apparently the pair connected through Instagram after Giovanni won the show with Rose and then he took Tasha for dinner!
A source told the Mail: "They have a lot in common, both being dancers, and he had just learned a lot about the deaf community performing with Rose on Strictly, who Tasha really admires. Tasha was impressed by how gentlemanly he was, taking her out to top London restaurants and offering to send cars to collect her, but she's independent and always made her own way to see him."
Brett from the 2021 series has settled all the 'top three' chat
Right, why the hell do all the Islanders this year keep talking about who is in their "top three"?! It's exhausting to keep track of. Brett Staniland, who was on the show last year, has cleared up it's to do with the producers.
"For those wondering the 'Top three' thing is something producers ask us everyday in private, even before we enter, to gauge where the show might go and to know who to throw in at certain points," he said. "But this is the most I've seen it spoken about in the villa."
An Islander was in a sex tape before the villa!!!!
Alright alright, I know this is why you're on today's gossip column, so here you go. Which Islander was in a sex tape before the show?! It's Jacques! According to The Sun, he was in a "graphic" sex tape before the villa. What the publication is describing as "shocking footage" reportedly shows him sleeping with a girl during a "wild house party".
"He bedded her after a boozy night out in his home town and footage of an explicit sex act ended up being posted online by dozens of people," the article reads. A source said: "It must be shocking news for Gemma. They spent a lot of time together in lockdown and she regarded him as a proper boyfriend. He even met her dad. It's certainly not the sort of act you'd ever see happening in the villa. As soon as he appeared on the show it was the talk of the town again.
"Jacques will be embarrassed to have been involved in it. It was clearly something that happened in the heat of the moment. It's definitely something he wouldn't find himself involved in again."
A member of Jacques' family said: "We have no reason to believe such a video exists and are furious at the suggestion being made when Jacques has no way of defending himself."
Umm, Luca apparently has £183 in the bank, in case you needed to know that
Because this is obviously vital information, The Sun has reported that Luca has £183 in the bank. I'm not sure what to do with this information now? Apparently his business, Fish to your Door Ltd, was incorporated two years ago in Brighton and this is the amount it has. There isn't really much more to say here, but The Sun managed a full article.
Tonight the girls date new boys Remi and Jay
And in the sneak peek section of the gossip column today, tonight's episode sees the girls go on dates with the new boys. Remi and Jay both receive a text, asking them to select three girls of their choice for a lunch date that will see one girl make their starter, one make their main and one make their dessert.
Jay picks Amber for starter, Ekin-Su for main and Tasha for dessert while Remi opts for Indiyah for starter, Paige for main and dessert dished up by twice picked Ekin-Su. During starters, Remi and Indiyah feed each other as he asks about getting a kiss.
Remi later tucks into his meal cooked by Paige and he says: "It's probably all over my lips" to which Paige seductively suggests: "We can get it off later babe, don't worry." Meanwhile Ekin-Su and Jay get very close, sharing a piece of spaghetti Lady and the Tramp-style. Ekin-Su pulls away just before their lips lock, but not before Davide notices from the balcony.
Ekin-Su doesn't seem to be distracted by an on looking Davide as she feeds chocolate covered strawberries to Remi for dessert. Will Ekin-Su's two dates with the bombshells fizzle out Davide's flame?
Love Island 2022 continues on ITV2 at 9pm tonight. For all the latest Love Island news and gossip and for the best memes and quizzes, like The Holy Church of Love Island on Facebook. 
Related stories recommended by this writer:
• Love Island Gossip Column: A secret feud? Plus an Islander dated a Too Hot To Handle star!
• Love Island viewers spot huge editing error that shows a moment this year was staged
• More old pictures of Love Island's Ekin-Su have resurfaced and she looks SO different now