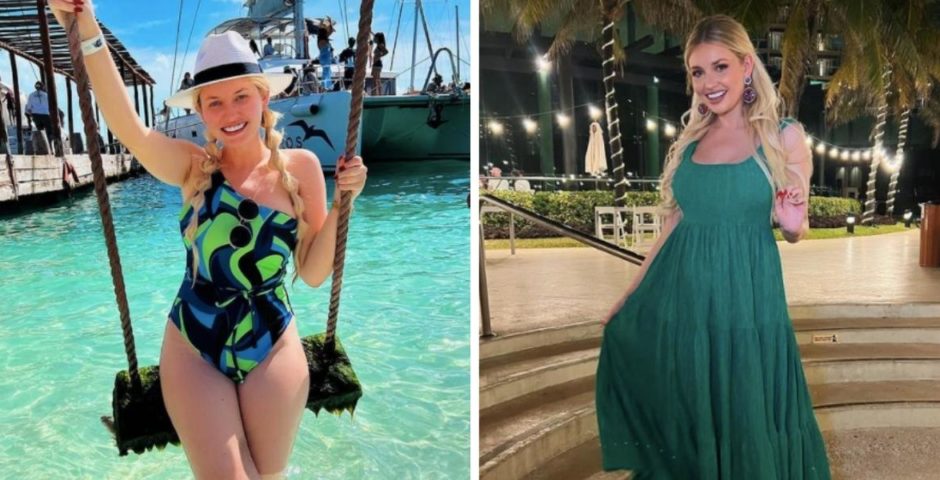 Love Island's Amy Hart plans to change careers and become an MP
She hopes to 'change people's lives for the better'
Reality TV star Amy Hart has revealed she wants a total career change – and is hoping to become a politician.
She first made a name for herself on Love Island back in 2019, leaving the show to receive psychological support after splitting from Curtis Pritchard. Since then, she's appeared on numerous other TV shows, such as Celebs Go Dating and Celeb Ex In The City.
In an interview with The Sun, Amy revealed she'd like to switch jobs in order to create real change in people's lives.
View this post on Instagram
Just a quick glance at her Twitter account shows how involved Amy is in politics already, having recently spoken out about issues like the Online Safety Bill and discrimination against the Traveller community.
She told The Sun: "I think I could be a relatable MP – something a lot of them are not. I think integrity and compassion is missing in politics and I can bring that. I have a nice life now, I earn good money. I don't need to get into politics but I would love to.
"I would love to help people change their life and to make things better for people rather than doing it for what I could gain out of it. I think a lot of people do it for personal gain sadly."
The reality icon also revealed plans to "write a book about politics for the Love Island generation." She said, "A lot of people think that politics doesn't concern their lives so making it easier to digest is important.
"Many of my friends don't vote as they think politics doesn't concern them. I would love to educate people that it really does concern them."
Related stories recommended by this writer:
Featured image via Instagram.