Presenting the 40 best songs of 2021 – the soundtrack to a chaotic year
Featuring Lil Nas X, Olivia Rodrigo and ABBA
If 2020 was the year of dance anthems cruelly released in a time period where we couldn't sweat to them on a club floor, 2021 was the year of a cathartic pop-punk howl. The best songs of this year are reflective, pensive, angry, and often feel like a weight lifted. 2021 was soundtracked by tunes that burned with a yearn to be loved, to find paradise and to move on. Here are The Tab's choices for the top 40 best songs of 2021, ranked.
40. CMAT // No More Virgos
"Global pop superstar from Ireland" CMAT dropped the latest single from her upcoming debut album at the end of October and it's the most pop the country singer-songwriter has sounded yet. It's the perfect fusion of country and pop. CMAT (Ciara Mary-Alice Thompson) has one the most timeless voices in the industry – seductive and heartbreaking in equal measure.  If CMAT songs were Taylor Swift albums, No More Virgos is her Red.
39. Niko B // International Baby
When I think about voices that are making music that's uniquely British, voice of a next generation style, I can't help but think of Niko B. His writing is so pedestrian, but that's what makes it so special. Nowhere else in the industry are you going to hear a fella rapping about Pasta Kings with a straight face. Niko B makes Milton Keynes feel like Milan.
38. Bree Runway // Hot Hot
Bree Runway has so much star power brimming in her that it's a miracle she doesn't simply explode. Hot Hot is the latest burst of energy and bravado the Hackney native has blessed upon the world, and when your pre-chorus is lead by a lyric declaring "ride a boy's face like a Yamaha" you know you better buckle up.
37. WILLOW // Transparent Soul
Willow Smith's rebirth into an Avril Lavigne tinged pop-punk icon is one that wasn't on my 2021 bingo card, but is one that's welcomed. There's been a ferocity to WILLOW this year, and whilst it might have been Meet Me At Our Spot that blew the internet up it was the Travis Barker drummed Transparent Soul where she hit the biggest heights and earns her spot amongst the best songs of 2021.
36. Avril Lavigne // Bite Me
If WILLOW is the apprentice, Avril Lavigne returned in 2021 to show why she's the master. Pop-punk is Avril Lavigne's lifeblood, and Bite Me is the Canadian icon at the absolute top of her game. The first release since she's signed to Travis Barker's music label, Bite Me is a huge, top-of-your-lungs belter that is truly impossible to get out of your head.
35. Kim Petras // Future Starts Now
German born, LA based, trans pop superstar Kim Petras rebranded herself as "the baguette bitch" and took us to France for Future Starts Now – an enthralling, sparkling, synth pop odyssey that The Weeknd wishes he wrote and produced. It's Kim at the top of her A-game, a pop star in an intergalactic league of her own.
34. Lil Nas X and Jack Harlow // Industry Baby
As soon as those Beyoncé-at-Coachella horns burst into your eardrums you know something incredible is about to happen. Lil Nas X and Jack Harlow bounce off each other with the kind of fizzling chemistry that would have scientists double checking their test tubes. "I didn't peak in high school, I'm out here getting cuter" – it's lyrics like that that promise that both of these two stars are on the rise to their peak with no sign of slowing and it's one of the best songs of 2021.
33. Little Mix // Love (Sweet Love)
My tears have just about dried from the news of Little Mix's break, but it is one that felt inevitable. Who has worked harder in the industry over the last few years than these three? Not many people could work as prolifically as these whilst delivering serve after serve when two thirds of them are pregnant. Trio Mix had a great year, but it was Love (Sweet Love), the anthem lead single from their greatest hits record Between Us, that shone the brightest and let everybody know why they're arguably the best girl band in the world.
32. Wolf Alice // The Last Man on Earth
Wolf Alice have never quite sounded like the best band in rock music before like they did this year. Blue Weekend is an outstanding record, and its lead single is a triumph, The Last Man on Earth reimagines lead singer Ellie Rowsell in a Bowie light – soaring, dreamy, art rock balladry that feels momentous every time you listen to it.
31. Lizzo and Cardi B // Rumors
Nobody writes quite like Lizzo does in the music industry. She's got the wit and humour of a stand up comedian and the vocal pipes of a gospel choir, and both of her best attributes are flowing perfectly on Rumors, the Cardi B assisted return to the charts for Lizzo after her huge commercial success in 2019. Rumors is everything you want from a Lizzo song – quotable, strong, defiant and never taking itself too seriously whilst simultaneously making profound societal commentary. Wowing.
30. L Devine // Girls Like Sex
Tyne and Wear's Olivia Rebecca Devine, known to the world as L Devine, is the best thing out of the north east since Cheryl Tweedy. The lesbian icon the pop world needs, her songwriting is audacious, confident and effortlessly cool. What Girls Like Sex does so perfectly is constantly keep you smiling and guessing where she's going to go next. "Shut the fuck up and just kiss my neck" makes me grin every time. Pure brilliance.
29. Clairo // Amoeba
The second track off Clairo's sophomore album Sling (a masterpiece, btw) is the best song on the record, a bouncy little Carole King style indie pop song that makes your toes tap whether you want them to or not. Jack Antonoff, the reigning king of the music industry, wrote and produced Amoeba with Clairo and the combination of their excellence make it far and away one of the best songs of 2021.
28. Adele // Easy On Me
Adele's triumphant and world shaking return in 2021 began not with a bang, but with a comfortable slide into familiar territory. Easy On Me is not a game changer, but a familiar hug. Every time you listen to 30's lead single its excellence sinks a little deeper into you. Her vocals, untouchable as always, with a sparse piano – Easy On Me shows that when you're this kind of megastar that can be all you ever need to do something extraordinary.
27. Jessie Ware // Please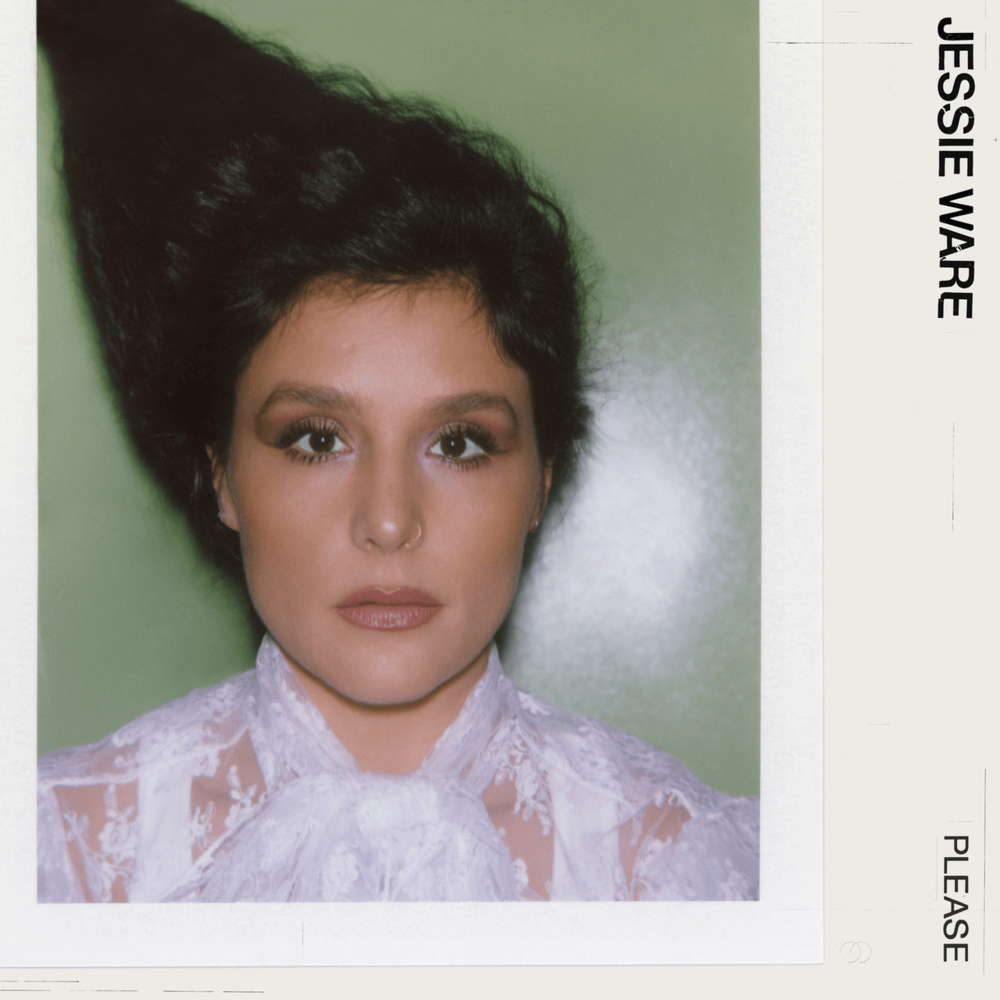 Jessie Ware is well and truly in her prime. After What's Your Pleasure dominated best of lists in 2020, its the lead single from its expanded edition that soundtracked the best songs of 2021. Please is thumping, snarling, sensual and hypnotic – a sweaty dance floor writher like only Jessie Ware can do with such mastery.
26. MUNA and Phoebe Bridgers // Silk Chiffon
"Life's so fun, life's so fun, got my miniskirt and my rollerblades on" is the catchiest lyric from the jubilant MUNA and Phoebe Bridgers collab, in a sea of great lyrics and fun melodies. Silk Chiffon is pure bliss – an ode to queer love with all four queens on absolute fine form.
25. Mabel // Let Them Know
It's not the most prestigious song on this list of the best songs of 2021, but Mabel's high camp Let Them Know is by far one of the most fun and sometimes that's exactly what great pop music is meant to be all about. SG Lewis on the RuPaul Supermodel inspired production, Let Them Know was birthed out of Mabel's love of Drag Race and soundtracked every Pride I went to this year. Take the pretentious music hats off for three minutes and have a good time!
24. ABBA // Don't Shut Me Down
Still can't quite believe we're talking about new ABBA music in 2021, but here they are barging in and giving us one of the year's best songs. Don't Shut Me Down is delicious – it lures you in with its delicate and wistful lyrics about children's laughter and the sun going down to darkness before it flips into its infectious and timelessly groovable melody. Some things never go out of style.
23. Lana Del Rey // Blue Banisters
Flanked on the album cover by her dogs Tex and Mex, Blue Banisters as an album never feels cosier than it does on its breathtaking title track. It's a wondrous song that somehow makes you feel like you're one of the family, playing with Tex and Mex in the bay and tucking into the birthday cake that Lana's sister Chuck is whipping up. Blue Banisters is Lana Del Rey unguarded – messy, bizarre, blissful.
22. Lorde // Mood Ring
Critics were split on Solar Power – especially on the satirical and biting Mood Ring that annihilates wellness culture in a witty lyrical obliteration. It sounds like a Natalie Imbruglia song from the the very years that Lorde name checks with her coolly delivered "don't you think the early 2000s feel so far away?" Mood Ring is summery, shimmery bliss – the centrepiece of an album that was a bit ahead of its time.
21. Wet Leg // Chaise Longue
The Isle of Wight duo Wet Leg's debut single Chaise Longue put them instantly on any music fan's map with their instantly iconic lyrics. Chaise Longue is quotable beyond belief, whether its the Chaise Tongue in cheek "I went to school and I got the big D" or the Mean Girls muffin buttered referencing verse, or the ludicrous "would you like us to assign someone to worry your mother?", it's kind of impossible to not have a brilliant time with this.
20. Peggy Gou // I Go
South Korean DJ and producer Peggy Got never fails to make dance music that sounds like nothing else – I Go is one of her most accomplished songs yet. Sprawling, thumping, pulsing and sounding literally sweaty, the lyrics flip from Korean to English like a switch and the song springboard from a note in her phone. It's in the world of songs like Hung Up by Madonna that you simply hope never end.
19. Azealia Banks // Fuck Him All Night
When I first heard the lyric "My pussy fat like Lizzo" I gasped aloud and wondered how Lizzo might feel when she pressed play on Fuck Him All Night for the first time. It's a stabbing, cold, pulsing, repetitive house rap anthem that nobody in this world could ever have done apart from the immensely talented Azealia Banks. It's up there with the best singles of her career, and the best thing she's released since 2018s Anna Wintour. It's infectious.
18. Introvert // Little Simz
The six minute long odyssey that opens Little Simz album Sometimes I Might Be Introvert is nothing short of cinema – huge sweeping strings, a call to arms, powerful lyrics. It's the most grandiose she's ever sounded and Introvert is a song that begs for repeated listens. It's got so much depth and intricacy, and sits comfortably amongst the best songs of 2021.
17. Doja Cat // Get Into It (Yuh)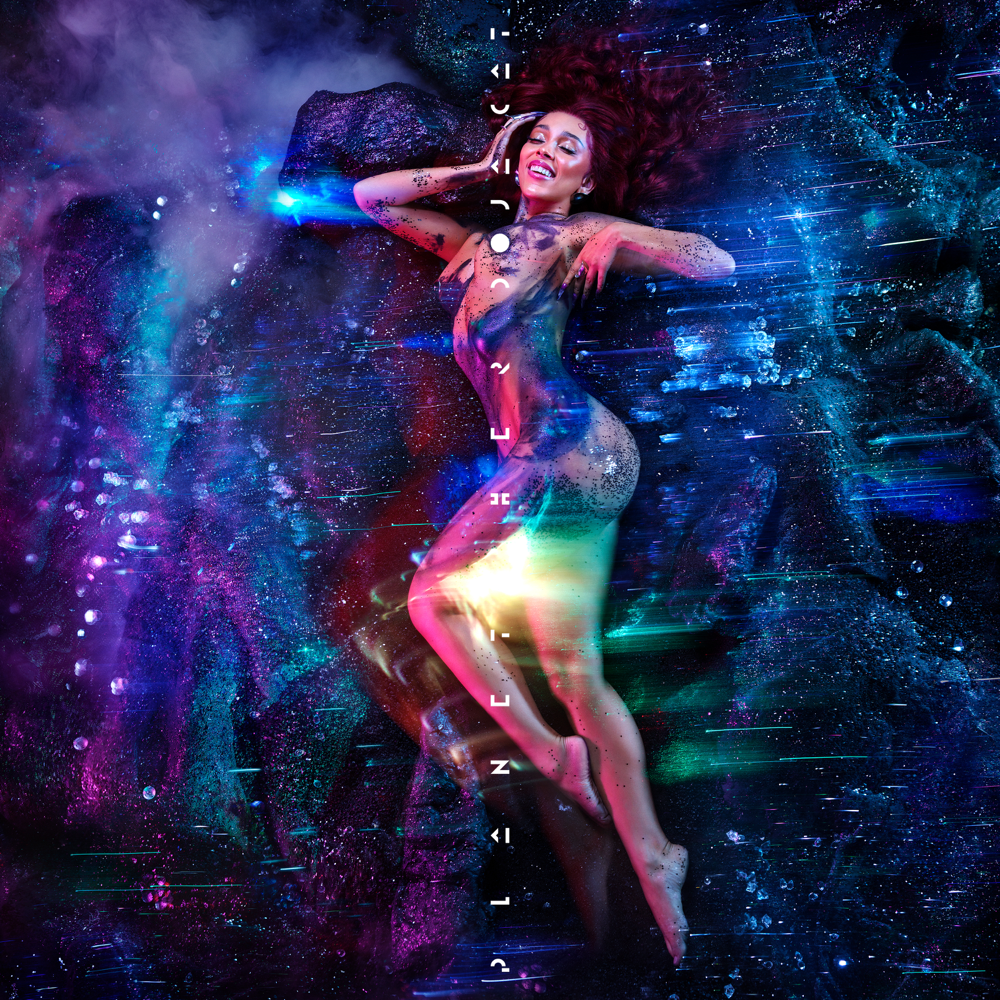 Planet Her is a defiant album that shows why Doja Cat is one of the biggest stars in the world, and its Get Into It (Yuh) that burst into the popular music sphere before it got its single release. Hardly anyone in the game has the bouncy flow that Doja does on songs like this – the way she enunciates her words makes every bar hit your ear just like it needs to. Yuh!
16. Silk Sonic // Leave The Door Open
Bruno Mars and Anderson Paak come together as Silk Sonic in perfect harmony on Leave The Door Open – a retro banger that feels like a warm hug. The Philadelphia soul production is as seductive as the lyrical invitation for a romantic tryst – a delightfully rich and rewarding listen that put Silk Sonic on the map as a duo to be giddy about.
15. Griff // Black Hole
Whilst Griff had been drop feeding us singles for a while, it was this year's Black Hole that signified her proper arrival. Coupled with winning the Brit Award for Rising Star and an outstanding drum loop filled performance at the 2021 ceremony, Black Hole blew up the start of this year with exciting electropop and promise that she was a name who was going to be on everyone's lips for the foreseeable future.
14. The Weeknd // Take My Breath
The Weeknd took us right to the heart of the 80s, synth lead dance floor with his Max Martin assisted Take My Breath, the lead single from his next album Dawn Is Coming. Take My Breath does what it says on the tin – and in the words of The Corrs, it leaves you breathless. The allure of Take My Breath is honestly irresistible – stomping, thumping, snarling and when the production breaks, euphoric.
13. Doja Cat and SZA // Kiss Me More
The collab that dreams are made of – Doja and SZA soundtracked the summer with Kiss Me More, an inescapable behemoth of a banger that has a groove no one can resist the charms of. So many fun and quotable lyrics littered through it, there's a reason it had TikTok in the tightly clenched chokehold for the entirety of 2021.
12. Charli XCX // Good Ones
The lead single from Charli's upcoming album Crash, the last to be released under Atlantic Records before she moves independent, is XCX at her poppiest in a long time. It's one of the best little blasts of all songs released in 2021. Here, her evolution from the hyperpop sound she helped to put firmly on the map to a commercially viable dark synth banger is one that feels natural and organic. Many lament Good Ones minuscule two minute 16 second runtime – but Charli does everything she needs to do in no time at all and leaves you gagging for another bite.
11. Slayyyter // Troubled Paradise
The queen of St Louis Catherine Slater dropped her first album this year, and Troubled Paradise is the best song on the record and of her career. Troubled Paradise is the most pop pop music has sounded in a long time – it's the kind of anthemic record Katy Perry wishes she had under her belt this year. Slayyyter has always been a child of hyperpop, but on Troubled Paradise she shows she's got the vocals as well as the production. She absolutely soars and it's one of the best songs of 2021 by a long way.
10. Shygirl and Slowthai // BDE
BDE is the best song of both Shygirl and Slowthai's career – a sex positive anthem that will leave you gagging for it after every listen. The way Shygirl commands her sexuality in her music is enthralling and liberating, and she bounces off Slowthai in a way that I never imagined would be so perfect. It goes so fucking hard.
9. Caroline Polachek // Bunny Is A Rider
The titular Bunny from Caroline Polachek's 2021 single is whoever the hell she wants to be. Bunny Is A Rider, one of the best songs of 2021 whilst also being one of the most enigmatic, bops and weaves its way into its own open to interpretation lore – with Caroline and regular collaborator Danny L Harle working in the perfect harmony we've become accustomed to to craft one of her most bombastic and weird releases yet. Harle's baby is heard gargling about, there's finger snaps, there's whistles, there's bunny being a rider and satellites that can't find her. Classic.
8. Lana Del Rey // White Dress
White Dress sounds like nothing Lana Del Rey has ever done before, and when you've been prolifically releasing in the game for a decade now like Lana has that's not an easy thing to achieve. Her vocals have never sounded so full of character and flair – the way she bellows "down at the Men In Music business conference" like it's all one word has you shot out your seat on first listen, and it never really lets up. Dreamy, reflective, excitable and bizarre, it's a career defining song that starts Chemtrails Over The Country Club off like it means to go on.
7. PinkPantheress // Just For Me
PinkPantheress spent 2021 establishing herself as a music industry enigma – a London based electronic, garage tinged banger producer who thrives on the internet with minimal online presence. Just For Me went wild on TikTok, and it was one of those rare times that a genuinely special and enthralling tune was the one going viral. Just For Me feels like both the future and like you're about to bluetooth it to your mate at the back of the school bus.
6. Adele // To Be Loved
Adele vowed that she will never perform To Be Loved, not beyond the video she surprise posted to her social media of her belting it out in her living room anyway. It's easy upon listening to see why. To Be Loved is so raw you practically feel exposed listening to it – sang with timeless prowess and majesty. Heartbreak open for the world to see. At times its hard to listen to – an almost musical theatre-esque show closer. But when you can face its devastation, it's the best song Adele has ever recorded.
5. Kim Petras // Coconuts
This is how you make a hit. An audacious song that functions as an ode to loving your breasts, Coconuts is Kim's first taste of viral success and has resulted in her releasing the most summery song on earth in the middle of the icy grip of winter. Pretty legendary behaviour, especially when the said song contains lyrics like "I give them different names: Mary-Kate and Ashley" and "Look at these margarita-as". Get your face in these and meet the double ds indeed.
4. Self Esteem // I Do This All The Time
I've always loved Rebecca Lucy Taylor's music, but with I Do This All The Time, she raised her own bar through the roof. The Sheffield icon went from being a name known in the UK music scenes to Jack Antonoff tweeting the music video out to his followers and saying he was a fan to sitting atop The Guardian's ranking of the best songs of 2021. This year, Self Esteem prioritised pleasure – both on her album and in her life, and became a superstar. I Do This All The Time is cathartic, liberating, cinematic and soaring and sounds like nothing else that came out this year.
3. Olivia Rodrigo // Good 4 U
Olivia Rodrigo had 2021 in the palm of her hand. She sat atop every Spotify Wrapped she could, and with the kind of talent and songs she was boasting on her debut album Sour – its easy to see why. Drivers License was her Taylor Swift debut, a soaring break-up ballad. Deja Vu was her indie pop twist in the tail, quietly brilliant. And then along came Good 4 U – her Hayley Williams on Misery Business moment, a pop punk teen movie of epic proportions that visually referenced Jennifer's Body and found itself on loop in everyone's head the entire year. All these listens later and Good 4 U still slaps as hard as its always done.
2. Billie Eilish // Happier Than Ever
The title track and centre piece of Billie's second and best album is one of the best and most unexpected songs of 2021, with its delicate opening that transitions into furious, grungy rock. It's Billie at the most versatile we've ever heard her, and every time that transition happens at its midpoint into the crescendo finale I get goosebumps. One of the best talents the music industry has – someone who will always keep you guessing and showcasing just how fantastic she truly is. "You made me HATE THIS CITAAAAY!"
1. Lil Nas X // MONTERO (Call Me By Your Name)
The way that Lil Nas and his entire team just absolutely GET the music industry is unparalleled by any of his peers or by any of the greats. Everyone working on his releases knows what they need to do in 2021 to get the world enthralled. Montero is a track that everyone was hungry for thanks to its teasing debut in a Super Bowl advert and viral TikTok success, and by the time it finally dropped, it was a worldwide smash. And honestly? There's nobody more deserving. What Lil Nas X is doing for young queer kids, young black gays who never see anyone like them in rap, is unprecedented. Montero was a force to be reckoned with and still has me grinning when it blasts its way on to my playlist all these months later. The best song of 2021, and a song that laughed any one hit wonder detractors right out of the door.
Listen to the Spotify playlist of our best songs of 2021 here. 
Recommended stories by this writer:
• Nine songs you forgot that are going to be lurking in your Spotify Wrapped 202
• Your Spotify Wrapped may be tragic but these 25 memes about it sure aren't
•You can now get an official rating of how tragic your Spotify truly is