Nine songs you forgot that are going to be lurking in your Spotify Wrapped 2021
I bing bang bonged too hard in February and now I must pay the price
WHERE THE HELL IS SPOTIFY WRAPPED? Twitter was clambering after a December 1st release for Spotify's annual statistic infographic round up but here we are, empty handed. If history is anything to go by, we should be getting our chance to reflect on what we've streamed this year any day now. But before we do, let's cast our minds back to the songs that you might not exactly be wanting to creep into your Spotify Wrapped in 2021…
UK Hun by the United Kingdolls
Season two of Drag Race UK was the saving grace of lockdown three at the start of 2021, and the crowning jewel of that season was the United Kingdolls winning performance of UK Hun. The love for this song was unrelenting, it got into the UK charts and the nation was bing bang bonging at every waking moment. I will never get it out of my head. If this isn't one of the songs lurking in the foreground of my Spotify Wrapped I will be flabbergasted.
Rasputin
The impact of TikTok is going to be felt heavily on this list, and this random 70s bop went megaviral this year with its dance trend and had everyone ra-ra-rasputinning around their living rooms. Don't be surprised to see it amongst the songs Bolshevik dancing into your Spotify Wrapped 2021.
Kiss Me More
Okay it's an absolute rammer thankfully, but you know full well this will be in your Spotify Wrapped. Thanks to Doja's iconic verse. "I feel like f*cking something" aside, the whole "is he, you know" hand gesture bit that was everywhere on TikTok has made this one a sealed deal.
Wellerman Sea Shanty HELL
I can boldly say this cultural regret will not be lurking in my Spotify Wrapped, but can you say the same? Weird fever dream of 2021 when everyone on TikTok decided they were into piratey sea shanties and then this Nathan bloke got a record deal and a number one single. I'm shuddering.
Literally the entirety of Sour by Olivia Rodrigo
It really was Olivia's year in 2021, and if you aren't admitting that at least one out of Drivers License, Deja Vu or Good 4 U isn't going to be in your Spotify Wrapped you are surely kidding yourselves. We all weeped for that breakup we never had this year.
Meet Me At Our Spot 
If I never hear this song again it will be too soon. I close my eyes and I see the stupid dance trend. But there was a time where this Willow Smith fronted tune didn't make me want to scream so I can almost guarantee it will be one of the songs cropping up in my Spotify Wrapped to remind me of how much I hammered it this summer.
Bad Habits
Have we all let enough time to pass to admit this Ed Sheeran song is actually a banger? I'm not actually that embarrassed about Ed cropping up amongst my Spotify Wrapped 2021 songs. Sue me!
All Too Well (10 Minute Version) (Taylor's Version)
Red (Taylor's Version) has been the only album that mattered in Q4, and literally only Taylor Swift could make a 10 minute song feel like it flies by. The Jake Gyllenhaal annihilation had us all in a chokehold in November and although it's a new release those 10 minutes have been on LOOP.
Montero (Call Me By Your Name)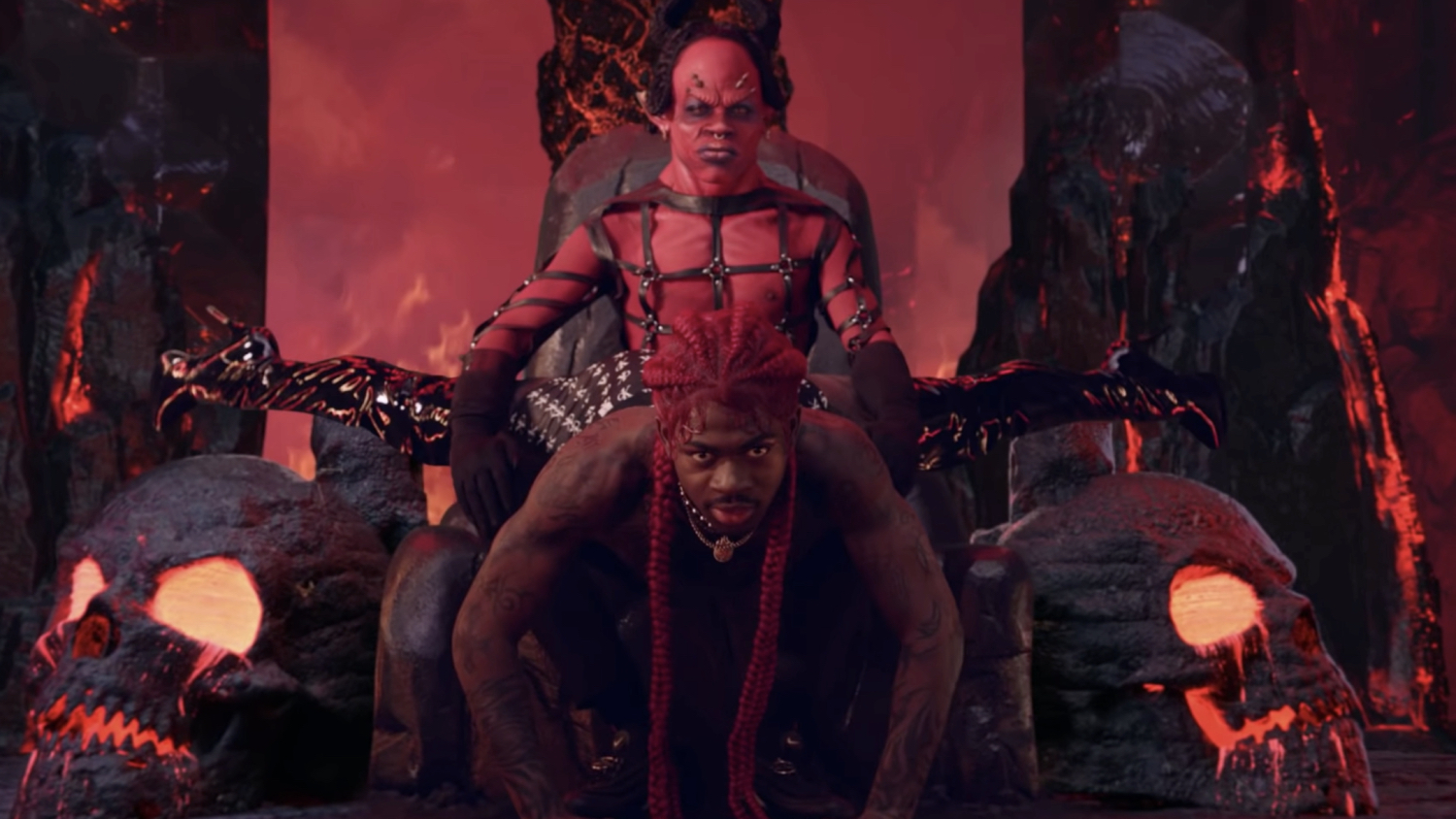 If this isn't my top song of the year something will be UP! Lil Nas X broke the internet with the megasmash back in March, a perfectly constructed pop rap tune that ran at a lean two minutes ideal for repeated streaming. The inevitable GOAT of Spotify Wrapped 2021 songs.
Related stories recommended by this writer:
• Your Spotify Wrapped may be tragic but these 25 memes about it sure aren't
•You can now get an official rating of how tragic your Spotify truly is
•You can now see what your top streamed songs on Spotify have been during lockdown