Sex Education glow ups: Here's what the cast looked like in season one versus season three
Jean Milburn is like a fine red wine, she gets better with age
The Sex Education cast are some of the best looking people on the planet. You know it. I know it. We all bloody know it. They're undeniably sexy! From season one to season three, the cast have all glowed up beyond belief – which is mental considering how fit they all were a few years ago. Some of them like Jean Milburn have proved age is merely just a number and she just gets better every year. Anyway, let's take a look at the cast of Sex Education and their big transformations from season one to season three:
Eric Effiong
Eric's smile is so infectious!! He's transformed so much, not only just appearance but his character has overcome a lot in relation to his sexuality. His personality, looks and overall outlook on life have always been a 10. Seeing him really connect with his cultural background in the third season only made his beauty shine even more.
Maeve Wiley
Maeve Wiley has the entire world in a chokehold because she is just so good looking. Even though her season three fringe wasn't the best haircut ever – I think if anyone in Sex Education had to work a fringe, it's her.
Otis Milburn
Thankfully Otis' facial hair in season three was short lived. Ruby Matthews was a goddess but the best thing she did was make him shave it off – she truly is the people's princess. Otis is the stereotypical boy all the hot girls fancy, his weirdness makes him irresistible to the ladies.
Aimee Gibbs
Aimee is a top tier character, we could go as far to say she is the absolute best. In season three she started to really find her feet and drop her people pleasing attitude, she's a boss bitch and knows exactly what she wants. Which is a total transformation from who she was in season one.
Ruby Matthews
Ruby Matthews could stomp on my head and I'd apologise. She's the coolest person I have ever seen in my life and her wardrobe has been absolute fire since day one. Even though she's always been undoubtedly fit, she's also had a mega transformation that goes beyond looks. She was the true shining star of season three, she proved women can be sexy, strong and vulnerable at the same time.
Jean Milburn
Jean Milburn is like a fine, fine wine – she gets better with age. We all thought she peaked in season one, but every year she's just got better. Stunning, youthful and a 10! Go Jean!
Adam Groff
Physically, Adam hasn't changed that much. Unless we think back to his buzz cut era in season two. But from season one to season three, he's pretty much stayed the same. Similarly to Ruby though, he's had a big personality transformation. Since beginning to accept his sexuality we've seen Adam Groff drop his anger levels and start to love himself – he is a legend.
Jackson Marchetti
Jackson is possibly the fittest man on earth. In terms of looks, personality and vibe – he's unmatched. He's got the full package and we're all very obsessed with him.
Ola Nyman
When Ola first arrived on the scene everyone thought she was a bit odd, but she's come totally into her own and she's actually really cool. We've seen her explore her own sexuality with her girlfriend Lily and it's given her a confidence boost. J'adore her!!
Colin Hendricks
The only thing that's changed about Colin, other than learning how to talk dirty, is his beard! Just look at it – he's shaped it and it's taken absolute years off him. He's a comedy God!
Jakob Nyman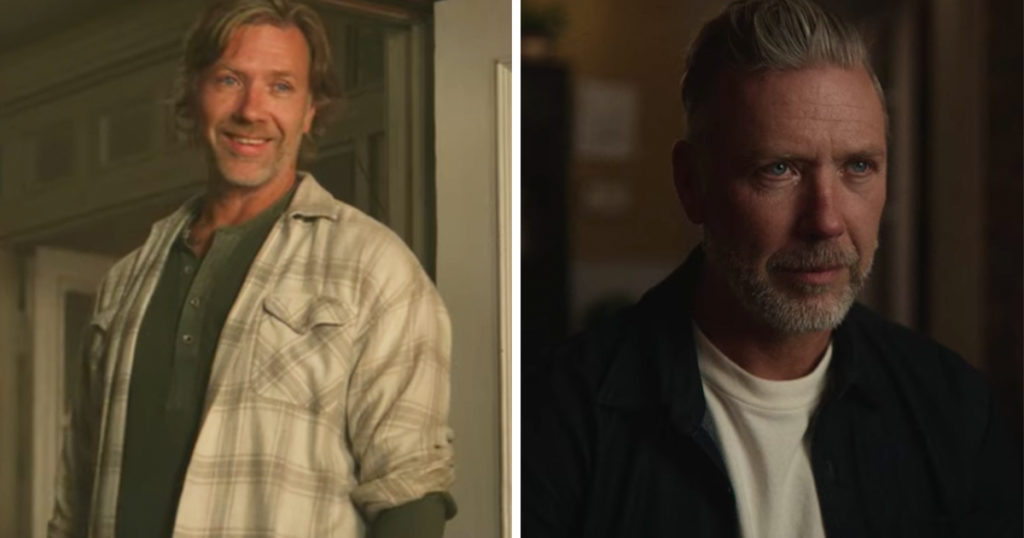 Jakob is sexy. He was sexy in season one straight through to season three. His hair is unreal and he's got a beautiful silver fox vibe going on. I think I'm in love with Jakob!!
Season three of Sex Education is available on Netflix now. For all the latest Netflix news, drops and memes like The Holy Church of Netflix on Facebook. 
Related stories recommended by this writer:
• An ode to Ruby Matthews: The brightest shining star of Sex Education season three
• Sex Education season three ending explained: Here's everything that actually happened
• Somebody check Adam Groff's back after he carried Sex Education season three