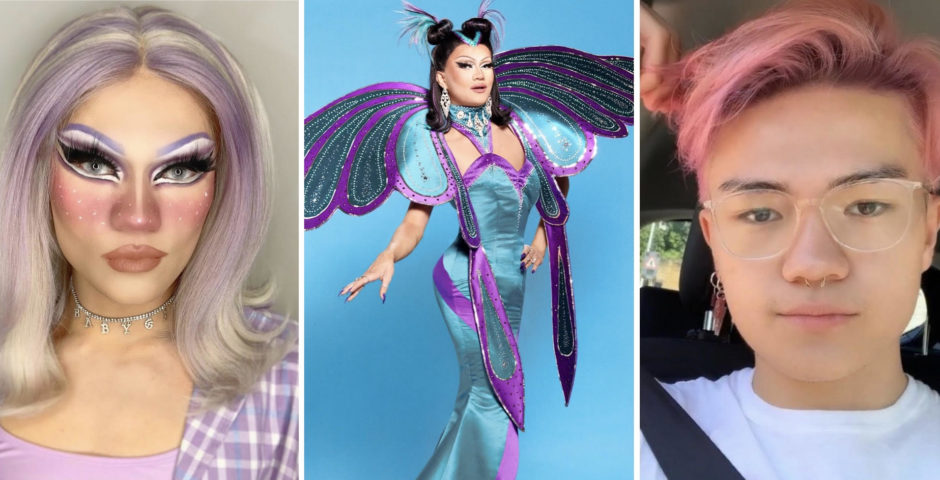 Meet River Medway: The British-Singaporean queen on Drag Race UK season three
Her biggest drag inspiration is Hannah Montana
Drag Race UK season three is literally a week away, and the iconic queens keep coming. Season one and two have been huge hits for the BBC, and with the queens for season three showing up to movie premieres and getting to have their first every press day for the new season this week, excitement is really in the air to see what these queens are going to be bringing for us to gag over this autumn. One Drag Race UK season three hopeful is 23-year-old River Medway – the "beautiful butterfly" of drag whose name originates from her hometown in Medway, Kent.
This is everything you need to know about River Medway and exactly what she's going to be bringing to season three of RuPaul's Drag Race UK.
River describes herself as '50 per cent white British, 50 per cent Singaporean, 100 per cent crossdresser'
River is from Kent, and describes the Medway drag scene as really small with no specific style, which allowed her to do what she wanted. "This isn't normally what you'd see walking down the road in Kent, no!" She describes her drag as "camp, feel-good and shallow. It's not that deep and don't take it too seriously!"
River is a performance queen
Whilst River Medway will surely be serving the looks down the Drag Race UK runway this season, she has stated that looks and aesthetics are not the most important aspect to her drag. "I love to sing live and I love musical theatre. I want to have that connection with an audience member. I want to get to know them and I want them to get to know me.
"I've been doing drag since I was 15 and I'm a trained performer, so that's my biggest strength. I want to do a Rusical! I love singing, I love dancing and I love styling wigs!
Her biggest drag inspiration is Hannah Montana
Disney Channel's golden girl is the biggest inspo being River Medway's drag. "I love Hannah Montana! I've always been obsessed with her. I loved the transformation. By day she was a normal school girl, by night a popstar with wigs, outfits, makeup. That's drag! I have always been really inspired by my mum and my sister too. Growing up with them they were just such glam divas."
What does being on Drag Race UK mean to River Medway?
"The idea that young queer people might be watching this show, and that I want them to look at me and know they can do this. I needed that growing up. As much as I want to win – knowing that alone is the best gift."
Save the start date because Drag Race UK season three premieres 23rd September on BBC iPlayer. For all the latest Drag Race memes and Netflix news, drops and memes like The Holy Church of Netflix on Facebook.
Featured image courtesy of BBC / @rivermedway.  
Recommended stories by this writer:
• Meet Charity Kase, the 'sci-fi nerd' bringing bold looks to Drag Race UK season three
• Meet Victoria Scone, the Cardiff cabaret queen making Drag Race UK history on season three
• Meet 'sexy and savage' Vanity Milan, bringing South London to Drag Race UK season three