What are the obscure characters from Friends up to now?
I refuse to believe that's Gunther
The upcoming Friends reunion is set to feature all six of the Friends cast, a number of celebrity appearances such as David Beckham and Justin Bieber, and most importantly cameos from the obscure Friends characters.
The actors who play Gunther, Janice and Richard are all expected to make an appearance for the celebratory episode. But what exactly have the actors who played these iconic roles been up to since the show aired?
Friends is obviously about the main six but hardly an episode went by without a new character popping up. Throughout the years there were a number of recurring characters that became integral to the show. I'm talking Carol, Susan, Gunther and of course Mr Treeger.
Combined with the many exes of the Friends characters, there's an awful lot of obscure characters we need to catch up with.
This what the obscure Friends characters have been up to since they left the show:
Gunther – James Michael Tyler
Let's start with the most iconic obscure character – Gunther. James Michael Tyler played Gunther for the 10 seasons of Friends and honestly that has been his biggest claim to fame.
And he's still very into promoting the show and doing interviews about his time on Friends.
James was married to Barbara Chadsey for the majority of his time on Friends, however the couple divorced in 2014 citing "irreconcilable differences".
He recently won an award in the Birmingham Film Festival for his role in a short film.
Janice – Maggie Wheeler
Almost as iconic as Gunther is Janice, who was played by Maggie Wheeler. She's still very into talking about her time on Friends and frequently shares throwbacks from the show on her Instagram.
Aside from Friends she's had occasional roles on Drake and Josh, Shake It Up, How I Met Your Mother and more.
Maggie is still married to her husband Daniel who is a sculptor and they have two children together.
Richard – Tom Selleck
Tom Selleck is an acting legend in his own right way before Friends. His main acting role since Friends has been the lead role in Blue Bloods since 2010.
He's also played a lead role in the TV films Jesse Stone and and starred in a few movies.
Tom is still married to his wife Jillie Joan Mack and they live on a 65 acre ranch in California that used to be an avocado ranch.
Carol – Jane Sibbett
Jane Sibbett who played Carol, was a staple throughout the series and she honestly could not have aged more gracefully.
She's done a few acting jobs since the show, including a number of Christmas movies and an episode of What About Brian.
Jane got divorced from her husband of over 20 years in 2016 but she seems to be having a very fun time just hanging out with her kids and dog.
Susan
Like Jane, Jessica Hecht who played Susan, has also aged incredibly well and she's been very busy since she was on Friends.
She's been in a number of movies including A Beautiful Day in The Neighbourhood and Whatever Works. Jessica's main work has been in TV though where she has consistently been working on shows such as Law and Order, Breaking Bad, Succession, The Sinner and Jessica Jones.
Jessica has also been in a number of plays and is still married to her husband Adam Bernstein, who she married just after Friends started.
Mark – Steven Eckholdt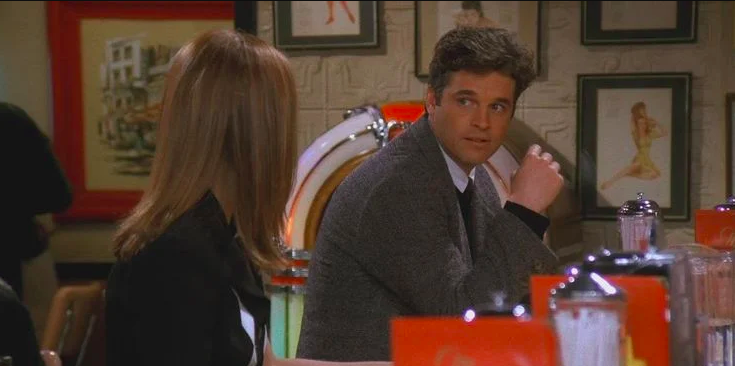 Mark was a classic character and the catalyst for Rachel and Ross's breakup, and honestly it's probably still his most iconic role to date.
Since Friends he's mainly appeared in individual episodes for many TV shows including Two and a Half Men, CSI, Desperate Housewives and The West Wing.
Julie – Lauren Tom
Julie deserved so much better than the treatment she got from Ross, luckily life has been good for Lauren Tom, who played her, since.
Lauren mainly works in voice acting and has had roles in Futurama, Kim Possible, Phineas and Ferb and The Penguins of Madagascar. Aside from voice work, Lauren has also starred in a Disney Channel TV show called Andi Mack and episodes of Grey's Anatomy and CSI.
Lauren has been married to her husband Curt Kaplan since 1999 and they have two children together.
Mr Treeger – Mike Hagerty
Mike Hagerty played Mr Treeger the superintendent of the building where Rachel, Monica, Joey and Chandler lived.
He's continued acting since Friends and mainly does one off episodes of well known series. He's appeared in Desperate Housewives, Glee, Brooklyn Nine-Nine and Shameless.
Mona
Mona was yet another girlfriend of Ross who he treated awfully. She was played by Bonnie Somerville, who has continued acting since Friends.
Bonnie has been in shows such as Blue Bloods, Code Black, Law and Order, Criminal Minds and The O.C.
According to her Instagram she got engaged last year to her partner Dave McClain, who made her a holiday card inspired by her time on Friends. Ross would never.
Elizabeth – Alexandra Holden
God who could forget when Ross went out with his student Elizabeth? It was tragic from start to finish.
Since Friends Alexandra has had one off acting roles in a number of series including Drop Dead Diva, NCIS, Grey's Anatomy and a regular role on the show Rizzoli & Isles.
Alexandra has also been in a number of TV movies. In 1997 she married Johnny Strong, however the two have subsequently divorced.
Tag – Eddie Cahill
Tag was so easily the fittest of all of Rachel's men and he was played by Eddie Cahill.
Since Friends Eddie had a major role in CSI:NY for nearly 10 years where he played detective Donald Flack. He also had a main role in legal drama Conviction and has appeared in a number of plays.
In 2009 Eddie married his girlfriend Nikki Uberti who is a makeup artist and they have one child together.
David – Hank Azaria
Whilst Hank Azaria played the lovely scientist David on Friends, that's not actually his most famous role.
Hank is most known for voicing numerous characters on The Simpsons since 1989. He's also worked on Family Guy, Ray Donovan, The Smurfs and Along Came Polly.
During his time on Friends, Hank was married to Helen Hunt before the two divorced in 2000. In 2007 he then began dating actress Katie Wright and they married the same year.
They have one son together and Hank has nearly 80,000 followers on Instagram.
Related stories recommended by this writer:
•Take this quiz to find out if you'd end up with Joey, Ross or Chandler
•Ranked: The incredibly high net worths of the Friends cast
•Take this quiz to find out if you're Monica, Rachel or Phoebe from Friends