This is what young Labour voters really think of Keir Starmer
Don't read this if your name rhymes with Ear Farmer
Voters in Hartlepool elected a Conservative MP in yesterday's by-election. It marked the first time Labour haven't held the "red wall" seat since its creation in 1974.
Depending on what you thought beforehand, the result is either confirmation that Labour's red wall is crumbling and never coming back, or that the Conservatives got lucky off the back of a successful vaccine rollout. It's either proof that Jeremy Corbyn ruined the Labour party so badly it'll take years to recover, or firm evidence that Keir Starmer is an insipid, uninspiring leader who is personally responsible for the situation.
But searing hot takes from the pundit class aside, it's the first electoral test of Keir Starmer's leadership. While people have been calling him a wetwipe for months, today is as good a time as any to find out what young Labour voters actually think of him.
We spoke to eight from across the country. Not a single person we spoke to, if we're honest here, had anything particularly inspiring to say.
'Starmer's made more of a statement about John Lewis curtains than about police brutality': Hatty Foster, Philosophy student at Cardiff
"Starmer's made more of a statement about John Lewis curtains than about police brutality, and honestly I think that says it all. Thousands are in the streets calling for the right to protest to be protected – myself included – and still, weeks later, the Police, Crime and Sentencing bill still hasn't been scrapped.
"I think he's playing the popularity contest, being more centrist than leftist to try and win over Tory voters, but leaving the working class and students behind. We really do hate to see it."
Hatty voted at home in Bristol, and still voted Labour: "Going to vote just wasn't great. I feel like a lot of young people are politically homeless right now because no party really seems to be prioritising our demands. But then again, just not voting is worse because it means that older voters who show up in larger numbers will get their voices heard and we won't."
'I think he is completely spineless': Anmolpreet, French and Politics student at Nottingham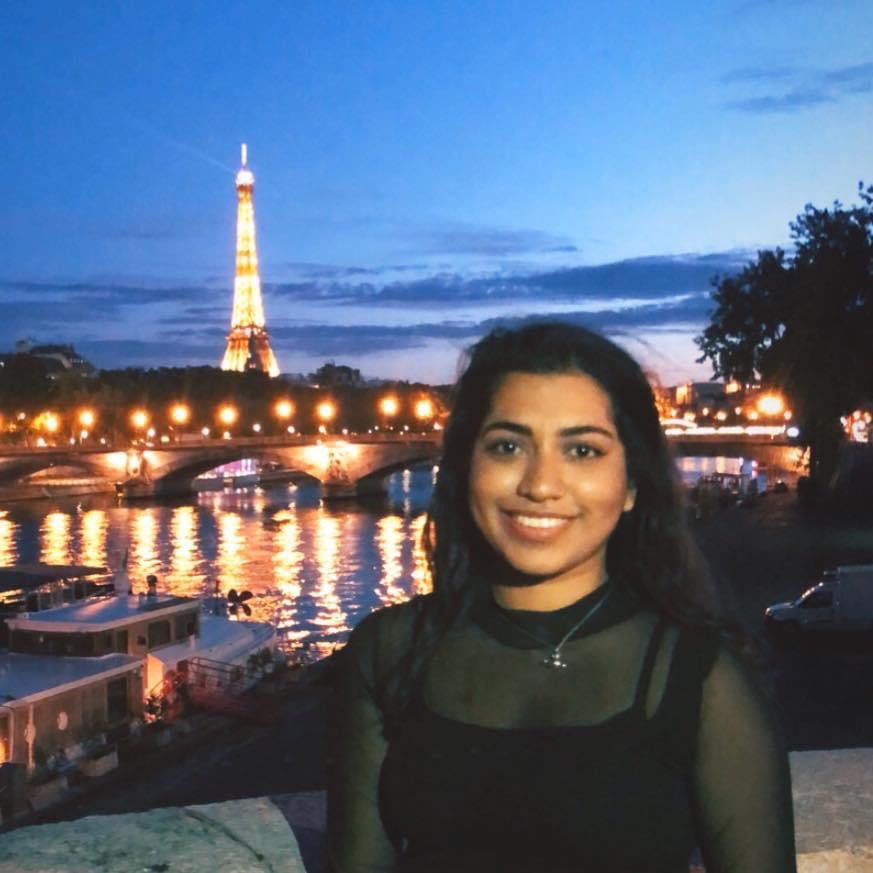 "I think he is completely spineless and has been needing to go for a while now. He's failed to serve as an adequate leader and it's quite sad to see the state of the Labour Party today."
Anmolpreet didn't vote for Labour yesterday and says that decision was largely down to Starmer: "I'm not sure I still want to anymore, I'm so disillusioned with them.
"No one knows what he actually stands for because he doesn't care about the people he's supposed to represent imo and their concerns, nor the reality of things. And he's had red flag upon red flag – like calling BLM a 'moment' and not taking a stand against the Tories' misconduct.
'He offers nothing, there's no excitement or hope for change': Brad Burton, Law student at Newcastle
"While he has been chasing back old 'Red Wall' voters, he's left behind the new core vote of young socialists, so now they have become a party devoid of principles, core support, and policy.
"It's not what he's done, it's what he hasn't done. He is lacking any sort of substance. I couldn't tell you what he thought on a number of issues ranging from tuition fees to taxation. And the man himself is void of any sort of personality. He might have been a great lawyer, but that doesn't make you a good politician.
"I'm a Labour member and so are my parents – we all voted Green this time out because the party haven't done anything to keep our votes. It wasn't nice not voting to them because you know essentially that will get a Tory in, but we just voted for who we wanted rather than tactically. I know turnout in young people was so low because there is no motivation to vote for a party who doesn't represent you any more.
"For me it was because he offers nothing, there's no excitement there or hope for change.
"Andy Burnham for leader."
'He's dull and seems out of touch with the public': Heather, Psychology student at Manchester
"I just think he comes across as incredibly boring, so even when he does have a good policy it's hard to relate to what he's saying – especially compared to Boris whose image is about being seen as a man of the people. So people see Keir as the boring old rich white man and Boris as a man of the working class, even though their parties actually stand for the opposite.
"When this current government have had so many failures, if Labour still can't get ahead in polls then there's clearly something wrong with their lack of clear direction or decent leadership in the party.
"I haven't been impressed by Labour for a while now. I would have thought a new leader might have made a lot of positive changes but I haven't really seen that from Starmer. He's dull and seems so out of touch with the public. They want someone like Andy Burnham as leader I reckon."
'I like Starmer, I want him to get a grasp of genuine issues': Nathan Betts, History student at Queen Mary
"I like Starmer, I want him to get a grasp of genuine issues that affect the everyday Joe, maybe come up with their own paper on how they would have done the Brexit agreement – it's a bit late now, but just be the opposition."
Speaking about the row over how the Downing Street refurbishment was financed, Nathan says: "Starmer wiped the floor with Johnson in parliament but unfortunately it didn't translate to the outside world such as Hartlepool."
"I'm centrist so when Corbyn came in I was a bit politically homeless, and still am to a degree, although I still bit the bullet and voted Labour in 2019 as I wanted change. There's more nuance to politics, but I think it's been lost over the years."
Nathan didn't vote for Labour in this set of elections, but says that's more down to local factors than Keir Starmer: "I don't think Khan has done a good job so I voted for the Social Democrats. In Newham [East London] it's such a Labour stronghold, there's no opposition to them and it's unhealthy."
'Calling BLM a "moment" was the first red flag': Mimi, Events and Entertainment Management student at London South Bank
"I think he's barely a Labourite. Honestly I think he's secretly a Tory and is derailing the Labour party on purpose. He doesn't even provide any opposition to the Tories in parliament. Completely useless. Calling BLM a "moment" was the first red flag.
"I didn't vote. I'm a communist and don't believe in bourgeois politics, especially voting in a system that basically only allows one party to win.
"From my point of view, he just doesn't represent Labour's views at all. He's supposed to be getting votes back but he's just losing a different demographic."
'I genuinely thought he'd be the person to unify the party': Georgia Mooney, English Lit student at Sussex
"When Starmer was in the leadership contest, I genuinely thought he'd be the person to unify the party. But unfortunately he has been nothing but a monumental disappointment. He's an incredibly embarrassing person to have fronting the Labour party and poses as a very pathetic opposition to the Tory government. There is no hope for the Labour party, not as long as it has a spineless centrist leading it.
"Amongst thousands of other young people, I have lost all respect for him. He is a complete and utter wet wipe who has spent a year pushing Labour to the right. If he were to leave the party tomorrow, he won't have left a single meaningful political policy in place. The whole year has been wasted disengaging people from the so called people's Labour party. The man is a total idiot."
'He failed to give a clear vision for the party': Michael Noble, A-level student in Durham
"Starmer isn't competent. He has failed to address the country and give a clear vision for the party.
"I think it's the lack of clear policy and the mere framing of himself as an anti-Corbyn that's failed him."
"I still voted Labour, because it was the best of the two parties."
Related stories recommended by this writer:
• No political party represents me or young people right now
• Ex-Leeds student Keir Starmer reveals his uni anthem
• Keir Starmer lived in the poshest Leeds Uni halls, Charles Morris, as a fresher