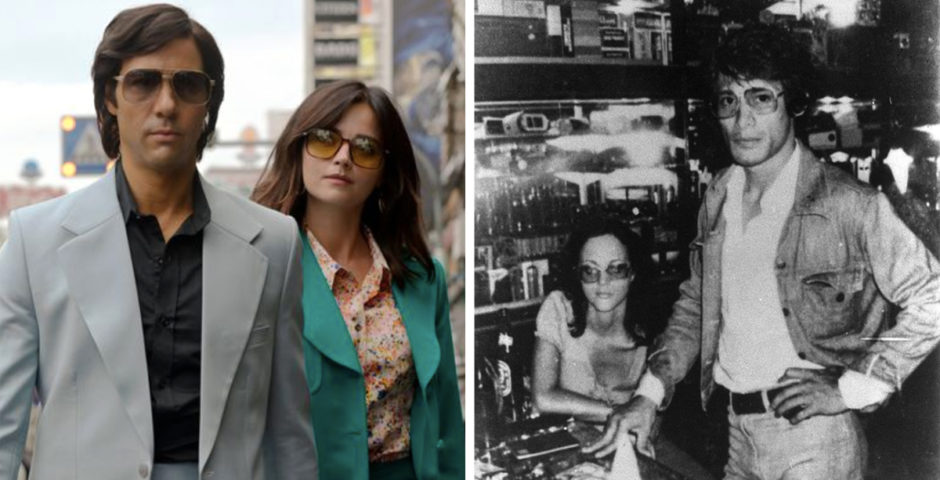 The Serpent: True story of crime series about serial killer who targeted backpackers
Charles Sobhraj was dubbed the 'Bikini Killer' because of the victims he chose
The BBC dropped its newest true crime series earlier this year and tempted us all with a host of big names and even bigger sunglasses. The 70s drama has just dropped on Netflix too, and features Doctor Who's Jenna Coleman, Tahar Rahim, Billy Howle and Ellie Bamber. It focuses on notorious serial killer Charles Sobhraj. But what is The Serpent true story, and did it happen in real life?
Basically: yes. The Serpent, or the "Bikini Killer", as he came to be known, was a real serial killer who operated in the 1970s and was at one point Interpol's most wanted criminal. He killed at least 12 tourists along the "Hippie Trail" in Nepal, India and Thailand. Sobhraj posed as a gems dealer and plied backpackers with booze, drugs and offered shelter to win their trust. Then he drugged and killed them, sometimes by stabbing them or even burning them alive.
Who is Charles Sobhraj, The Serpent and Bikini Killer?
Charles Sobhraj is French thief and murderer who preyed on young tourists backpacking in India, Nepal and Thailand, killing them and stealing from them. He is Vietnamese and Indian, born in Ho Chi Minh city in Vietnam, and is still alive to this day – though luckily behind bars.
The true number of his victims is unknown and his crimes spanned between 1963 and 1976, across 13 years. He is believed to have an anti-social behaviour disorder, aka psychopathy. Sobhraj would befriend and then poison travellers, nursing them back to health to earn their trust. This is shown in the BBC series with the character Dominique. Dominique was a real person, named Dominique Rennelleau, who managed to escape The Serpent and live to tell the tale. Others were not so lucky, especially those Sobhraj wished to steal from, as he would kill them by poisoning or stabbing them and then dump their bodies and burn them.
He committed these murders with the help of his girlfriend Marie-Andrée Leclerc and right-hand man Ajay Chowdhury.
Who was Marie-Andrée Leclerc and where is she now?
Marie-Andrée Leclerc, known as Monique in BBC's The Serpent and played by Jenna Coleman, was Sobhraj's girlfriend and partner. The two travelled together across the Hippie Trail, with Leclerc helping Sobhraj lure in backpackers to steal from. She was released from prison to die in Quebec, Canada, in 1984 as she had developed Ovarian cancer. She was 38 years old when she died.
Who did The Serpent kill?
The BBC drama states that some of the names of the victims are changed, but they are all real victims of Charles Sobhraj and his techniques of luring them in and killing them were exactly the same in real life. One thing that isn't shown in the series is that Sobhraj would often help people to gain their loyalty – for instance, he helped two French policemen locate lost passports to win their trust, but the passports were actually originally stolen by Sobhraj himself. This technique is shown in the series when Sobhraj "saves" Dominique who appears to be suffering from dysentery, but is actually being poisoned by Sobhraj.
Sobhraj's first known victim was the American tourist Teresa Knowlton from Seattle, who was drowned in a tidal pool wearing a flowered bikini. Next was Vitali Hakim, known as "The Turk" in the BBC adaptation, whose body was found on the road to the resort where Sobhraj lived and operated with Leclerc and Chowdhury.
Following this, the bodies of two Dutch tourists, Henk Bintanja and his fiancée Cornelia Hemker were found strangled and burned on the side of the road. Then Vitali Hakim's partner Charmayne Carrou was murdered at the hands of Sobhraj after she came looking for Hakim.
Following this, Sobhraj killed a couple in Nepal – Laurent Carrière, from Canada and Connie Bronzich from the US – and then a man named Avoni Jacob in India. He then poisoned a French man named Jean-Luc Solomon, intending only to incapacitate him but accidentally killing him in the process. Finally, he attempted to drug a group of 60 French tourists in New Delhi but a few of them spotted him and he was eventually caught.
Where is Charles Sobhraj now?
After his capture in New Delhi, 1976, Sobhraj served ten years in Indian prison but escaped when he befriended the guards and managed to poison them during a party (yes, you read that correctly) to celebrate his sentence ending. He walked out of prison and was quickly recaptured and sentenced to another ten years.
When he was released in 1997 he moved to France and set to work making as much money as possible off of his notoriety. But in 2003 he returned to Kathmandu and was arrested by police for his murders in Nepal and is still in jail to this day. It is widely agreed that he did this for attention.
The Serpent is available on BBC iPlayer in the UK, and in the US on Netflix. For all the latest Netflix news, quizzes, drops and memes like The Holy Church of Netflix on Facebook. 
Related stories to The Serpent True Story recommended by this writer:
• Where are they now? The real life people from The Serpent murder case
• Is Kanit House from The Serpent real and can travellers still stay there?
• How accurate is the cast of The Serpent compared to the real life people?