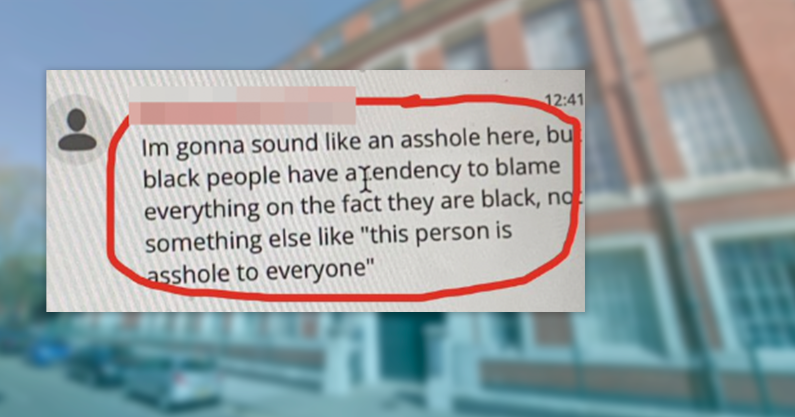 Student claims 'black people blame everything on being black' in online lecture
The student is being investigated by their uni for the comments
A student is being investigated for saying "black people blame everything on the fact they're black" in the chat function of an online lecture.
The De Montfort criminology student is being urgently investigated by the uni over the comments, made in a lecture of 28 students.
The third year wrote: "I'm gonna sound like an asshole here but black people have a tendency to blame everything on the fact they are black, not something else like 'this person is asshole to everyone'."
After a screenshot of the comments was shared on Twitter, students reacted angrily to the comments, demanding the university take firm action.
De Montfort confirmed it was aware of the incident and investigating.
"We want to offer reassurance that we are aware of this issue, that this has been raised with senior management in the faculty and that an urgent investigation is underway," it said on Twitter
"We reiterate that discrimination, harassment and bullying of any kind are not, and will not be, tolerated at DMU."
In June, DMU launched a similar investigation after students posted pictures of a blackface rowing social and claimed it was just fake tan.
After the investigation ended, the uni last month refused to publicly say what action it had taken, only confirming it had taken some action.
Related stories recommended by this writer:
• Students who posted pictures of blackface rowing social say it was just fake tan
• Exclusive: Cambridge's plan to give students weekly Covid tests will cost £1.3 million
• Ranked: These are the universities with the most confirmed Covid-19 cases