The Haunting of Bly Manor drops on Netflix TOMORROW
After what seems like a lifetime of waiting, The Haunting of Bly Manor is finally here. So before you start frantically refreshing your Netflix homepage, here's a full breakdown of its release time worldwide and a first look at what people have had to say about it.
The horror series will have nine episodes in total, each around 50 minutes long. It's already said to be as scary as the first season.
The Haunting of Bly Manor is based on the book The Turn of the Screw
The second season of the acclaimed horror anthology starring Victoria Pedretti is back. This time, it's a take on the classic gothic novel The Turn of the Screw. Victoria Pedretti and Oliver Jackson-Cohen are back as leads, and this one looks even scarier than the first.
The Netflix synopsis reads: "Dead doesn't mean gone. An au pair plunges into an abyss of chilling secrets in this gothic romance from the creator of The Haunting of Hill House."
It's already getting rave reviews from critics who have watched it. One reads: "Full of mind-bending revelations, horrifying moments, happiness, personality and endless fascination, The Haunting of Bly Manor is not to be missed. It's perhaps the finest and most perfectly splendid show of the year."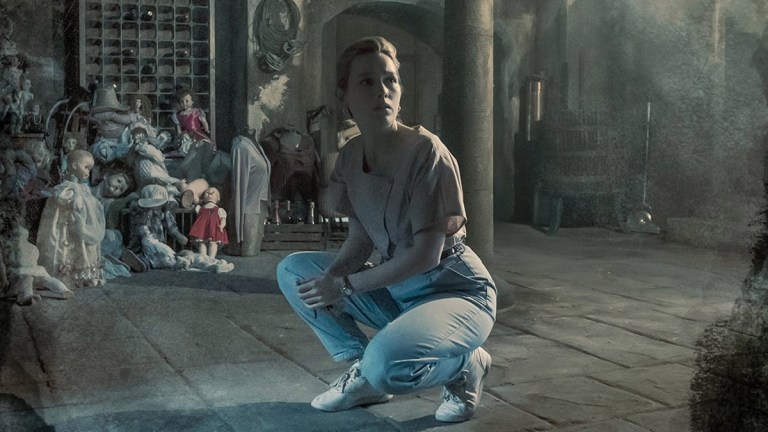 Here is the release time for The Haunting of Bly Manor on Netflix worldwide:
The new series launches globally on Netflix on October 9th 2020. That's tomorrow. TOMORROW. The release time of The Haunting of Bly Manor is exactly one minute past midnight PT. This means it has roughly the following release times worldwide:
• 1:01am MST (US)
• 2:01am CST (US)
• 3:01am EST (US)
• 8:01am GMT (UK)
• 9:01am CET (Central Europe)
• 10:01am EET (Eastern Europe)
• 16:01pm AWST (Australia West)
• 17:31pm ACST (Australia Central)
• 18:01pm AEST (Australia East)
But hold tight! These times aren't always exact, so don't panic if it's not there at the precise time.
In the meantime, here's the trailer to get you even more excited:
The Haunting of Bly Manor is available on Netflix from October 9th. For all the latest Netflix news, drops and memes like The Holy Church of Netflix on Facebook. 
Related stories recommended by this writer:
• The 13 best new scary films and series on Netflix this spooky season
• These are officially the Netflix series which are most likely to make you cry
• Everything American Murder: The Family Next Door on Netflix missed out about the case