'End of the Rhodes': Protestors fill the streets of Oxford calling for removal of statue
Over 240,000 have signed the petition
The streets near Oxford University were filled yesterday with protestors calling for the removal Cecil Rhodes's statue, which currently stands outside Oriel College.
Crowds shouted "take it down" and held signs which read "decolonise Oxford" and "inaction is to be complicit." Roughly 240,000 had already signed a petition calling for the statue's removal. City councillors said in a letter the "city's public art and monuments should reflect its values."
Oriel College has said it "abhors racism and discrimination in all its forms."
Cecil Rhodes was an Imperialist, businessman and politician, who played a large role driving the annexation of southern Africa in the late 19th century. Scholarships at the University of Oxford which allow overseas students to attend the University are still named after him. Former US President Bill Clinton was a beneficiary. In 1895, Rhodes backed the Jameson Raid, a disastrous attempt to overthrow the Transvaal Republic. The raid prompted the Second Boer War, which killed tens of thousands.
In pictures: The Rhodes must fall protest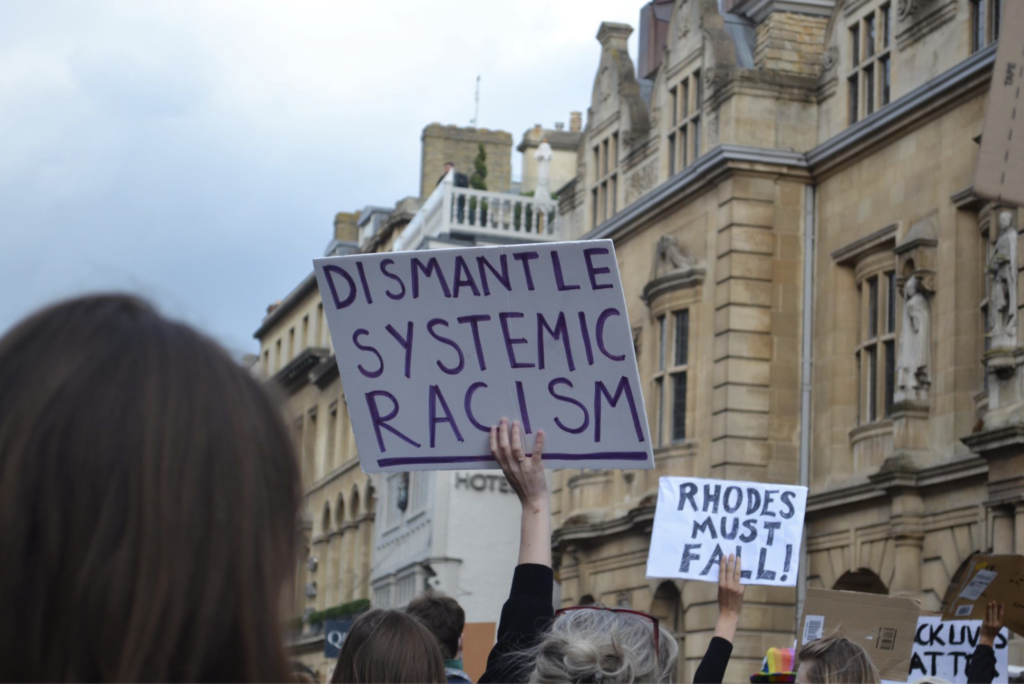 Related stories recommended by this writer:
•
•
•