Here are the 35 craziest memes from the Love Is Blind reunion show
I don't want this to ever be over
Love Is Blind finally came to an end today with the release of the reunion episode. It gave us fresh revelations, updates and a whole lot of shocks. Then in the aftermath came all of the Love Is Blind reunion memes.
We've soaked up plenty of memes about the show, a whole bunch of them being about Jessica and *that* moment where she fed her dog wine, and then there were even more when the weddings episode dropped. But it's time for the last hurrah, the few last days where we can all take to Twitter and spread the gossip from the show even further. Here are the best Love Is Blind reunion memes so far. Enjoy.
*These Love Is Blind reunion memes contains spoilers*
1. Lauren was me throughout the entire episode
2. What was that????
3. LIVID
4. This was beyond savage
5. All hail KING Kenny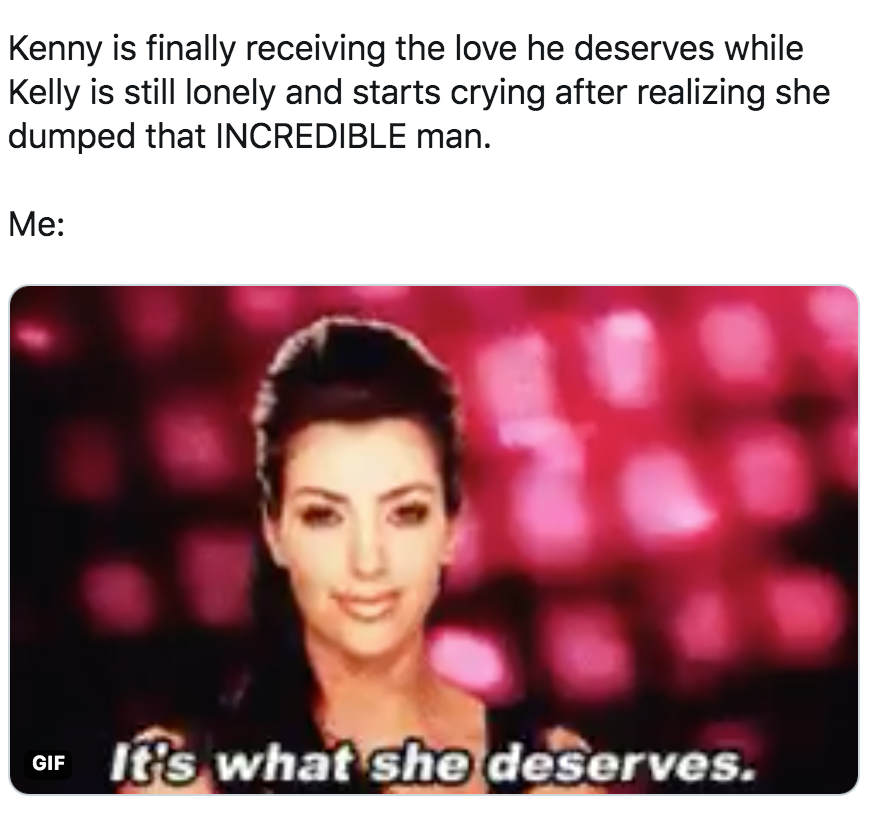 6. Amber is actually petrifying lmao
7. Hands off!!!
8. THE QUEEN
9. Sucks :///
10. HE DESERVES THAT MUCH AT LEAST
11. I could watch her dramatically taking breath all day
12. Don't u dare
13. Amazing
14. Yikes
15. She's played herself here
16. WHERE. IS. THEIR. SPIN. OFF. SHOW?
17. DID SHE WINK? MY HEART
18. Pretty much
19. For the love of god Mark, please MOVE ON
20. She makes this show and everyone knows it
21. Mark, I wanted so much more
22. This is new information????
23. Now she's getting that PhD too!!!
24. A turn up for the books!
25. Just love him tbh
26. Ah, girl x
27. It is a masterpiece x
28. WE. DEMAND. ANSWERS.
29. He is equally as scared
30. She was ready to go IN
31. Living
32. I'm not going to lie, I am a bit gutted
33. I WANT A PUPPY WITH CAMERON

34. She is always watching
35. I believe in true love!!!!
The Love Is Blind cast reunion is available to watch on Netflix now.. For all the latest Netflix news, drops and memes like The Holy Church of Netflix on Facebook. 
Related stories recommended by this writer:
• A proposal, dogs and calling divorce lawyers: Where the Love Is Blind cast is now
• If you really love Love Is Blind, you'll get at least 10/13 in this trivia quiz
• Finished Love Is Blind? Here are seven just as trashy Netflix shows to watch now