11 British country manors you could actually live in for less than £600 a month
Soirée in my drawing room tonight guys??
Look at your house right now, it's crap isn't it? The whole place smells vaguely of sick, the taps are squeaky, the windows never fully open and the walls are so thin you can hear your mate two floors above streaming Don't Tell the Bride.
You might ironically refer to your house as "the castle" but what if it actually was one? Well for under £600pcm you could use your loan to live in a deluxe mansion in the rolling hills of rural Britain. All you need to do is get that one mate whose got a car to drive you into the luscious greenery of the countryside.
No this grade two Victorian tower is not Meghan Markle's new home, it is an actual place you could live in:
Replace that Library water cooler with this luxe fountain:
Look at this kitchen where you could bake wholesome things like cookies and Victoria sponge cake.
It is so pretty it might even make you clear up the Red Stripe cans after pres.
Or you could live in a regal mansion in Stroud
I have no idea where Stroud is either. I am assuming that the night life and culture is pretty weak, but it wouldn't matter if you had a corridor like this:
The whole Downton Abbey vibe definitely beats muddy Air Maxes heaped up and the smell of unemptied bins. Anyway Stroud probs has a Spoons.
OMG, it actually does have a Spoons:
Also, look at the size of the bedrooms. You could fit the whole of my flat in London in this one room. I mean, goodbye having to walk on top of the bed to get to the wardrobe.
And imagine waking up in the morning, still drunk on pink prosecco, breathing in this fresh countryside air:
Or there is this place which makes me want to wear a fur coat and get angry at vegans
You just know this fireplace would be described as an "original feature".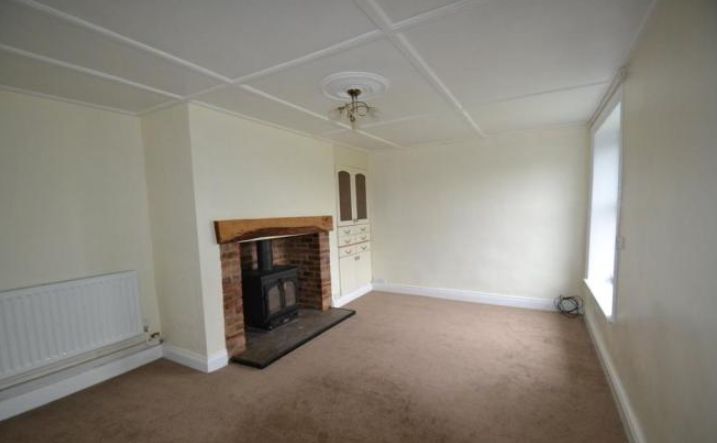 Look at the kitchen, it makes me want to wear beige cashmere. Imagine putting the ubiquitous "I am a student" Sports Direct mug on these surfaces, it would finally be given the respect it deserves.
Next up we have a manor in the Welsh countryside
It might look humble from the outside, but check the swimming pool:
And the tennis court: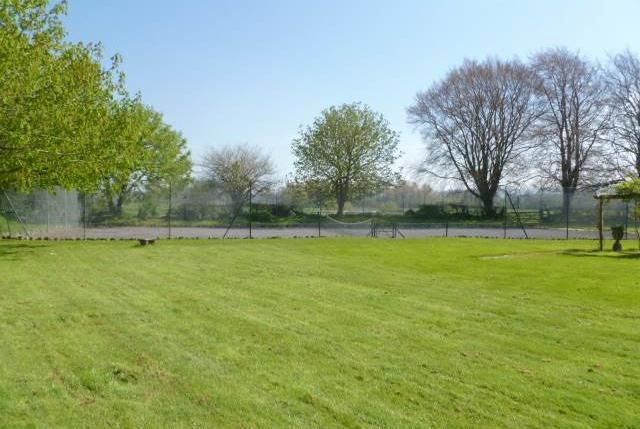 And the view that could be from Blue Planet:
The inside has this whole rustic look. Like "I drink red wine, read D.H Lawrence and feed on the carcasses of the poor people I shoot on my grounds". I am so into it.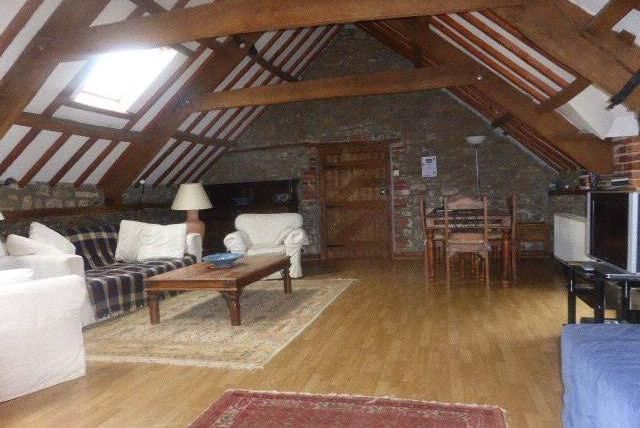 Your house parties would never get shut down because the only person you could possibly wake up is a sheep.
Next up is 18th Century mansion Ditchingham House
Notice how this village is named after this place, meaning by living there you would literally become the overlord of the local villagers.
This mansion is the former home of writer Sir Henry Rider Haggard. I have no idea who he is but he must be important because someone bothered to enter him into Wikipedia.
In fact, Ditchingham House is so luxe, people are actually buying postcards of it on Ebay:
Who pays over 95p for a postcard? Here is another illustration of it looking regal:
This place doesn't have a garden, it has "grounds".
Imagine streaming Love Island in here:
Just sit back and slurp on Pimms and Tyrrells vegetable crisps because that is who you are now.
Or you could live in this unbelievably cute, like so cute it makes me want to bash my head against a wall, little cottage:
Bye bye air pollution:
You know it is a legit mansion when there is a grandfather clock.
And wooden beams:
This corridor looks like a ski lodge:
Or get yourself a sexy Mansion in Carlisle:
The decor needs some work:
But look at all this land, you could tear up this velvety green grass with quad bikes before rolling around in straw with hot, sweaty farm boys called Toby and Matthew.
This next one is cuter than watching a Youtube video of a pug playing with a baby:
Imagine chilling with your bros in here, "Mozza, Mozza mate, pass the vape?"
"Yeah sure mate, your new profile picture is claaassic".
This next one might have a slight vibe of Little Chef on the outside
But hello space
Space glorious space:
Mmm the Lake District.
This bathroom looks so trendy I can imagine Kim K talking a naked selfie in here with the caption, "I love white marble x"
Alternatively you could move into Old All Saints Church
A place people built to prove their love of God and now you, a gross, smelly student could use it for pres.
The kitchen has a lot of storage space. Considering that most students only own like two spices: salt and pepper and maybe some Nandos paprika salt, it might be a little excessive.
I also want to wiggle my toes through this carpet:
Don't like Churches? Why not move into Braal Castle with The Squad for 74 quid a week
If you moved here do you reckon you'd automatically become a Telegraph reader who moaned about snowflakes and political correctness gone mad?
Dunno, but it would be worth it for the fit views of green stuff. It also has one of these:
I don't know what it is either but it looks quaint af. Although teenagers have definitely fingered each other in there.
There is also a big living room where you can hang up all your Mohammed Ali posters, Kaleidoscope wall hangings and other shit art students always buy.
Bye bye bitches – I don't know what wifi access is like in rural mansions.