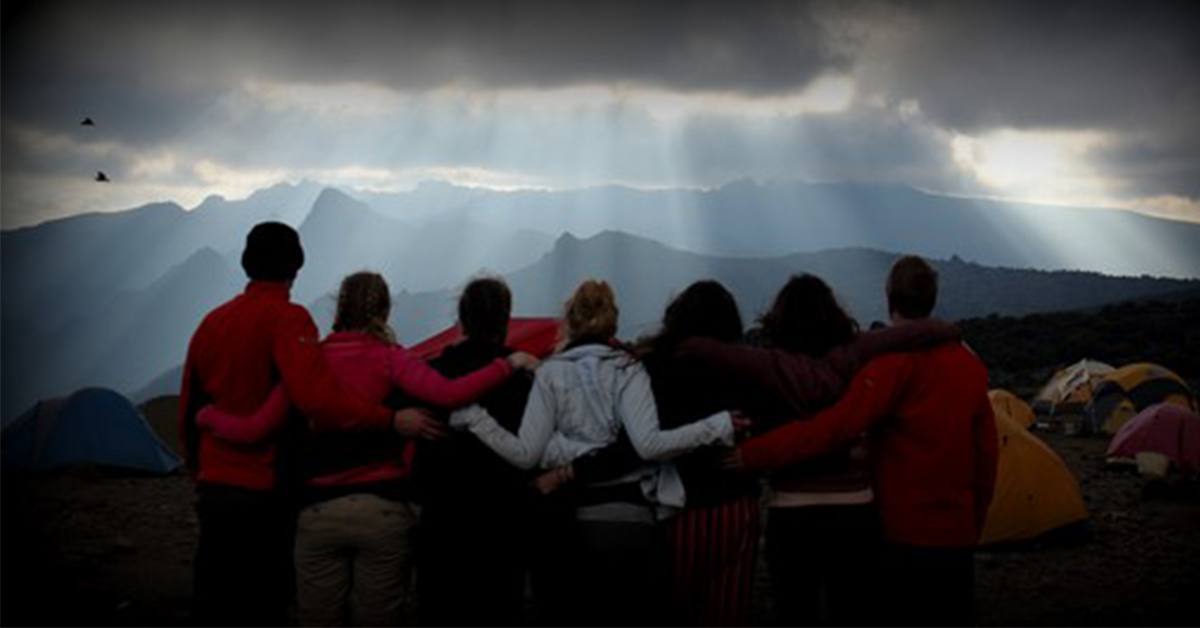 Magaluf or Mount Kilimanjaro? Re-think your lads/girls holiday plan
Actually do something impressive with your summer
Winter's nearly here, and as the nights get longer it's only natural to start thinking up ways to spend next summer.
With festivals getting more and more expensive, the budget flight to a warm tourist trap on the Mediterranean can be an all-too-tempting alternative.
But what if we told you that you could go somewhere truly awe-inspiring? Somewhere that you'll actually be proud to tell people you went? Somewhere like the roof of Africa?

Childreach International offer the chance to do something different with your summer and take on a challenge you wouldn't even have thought possible.
From climbing Mount Kilimanjaro, to trekking along the Great Wall of China, their challenge events give you a chance to discover a part of the world you're only used to seeing pictures of. All for the price of your typical boozy holiday at the beach.
As if the idea of seeing the most amazing parts of the world wasn't enough of a hook, by taking part you'll also be raising money for charity.
Childreach International work with some of the world's most disadvantaged children, helping them advocate for their right to learn in a good school, stay healthy and most importantly, keep safe. You can learn more about their work here.
Plus, there is £50 off for the first 100 Tab readers to get involved! Sign up today using the promo code TAB50 to avoid missing out.
So, what will it be: a lads/girls holiday to the likes of Magaluf, or the chance to visit an iconic landmark AND raise money for charity at the same time?
Lads/girls holiday or Childreach challenge?
Potential employer checks your Facebook and thinks you're an idiot…
…or thinks you're an employable, upstanding member of society?
Disgust your friends and family with your actions…
…or inspire them?
Create memories that…wait…memories? No idea what happened last night…
…or creating memories that will last a lifetime?
Having something to talk about for two weeks or so…until your next big night out…
…or actually having something to talk about in interviews?