In honour of International Women's Day, meet the influential women of UoN and NTU
Gorgeous, gorgeous girls graduate from Notts
Today is International Women's Day, a day of celebrating the amazing achievements of women all across the globe. But you need look no further than here in Nottingham, which alone can boast an influential set of women amongst its alumni.
From actresses to activists, it seems there's no limit to where a Notts degree might take you. Here are just eight of these inspiring women with connections to UoN and Trent.
Ruth Wilson – Actress
One of UoN's most high-profile alumni is actress Ruth Wilson (1982-). Wilson graduated from University of Nottingham with a degree in History in 2003, and during her time here was involved in with the Nottingham New Theatre. Since then, Wilson's rich filmography ranging from Luther to Jane Eyre to Saving Mr Banks has earned her two Olivier Awards, two Tony's and a Golden Globe.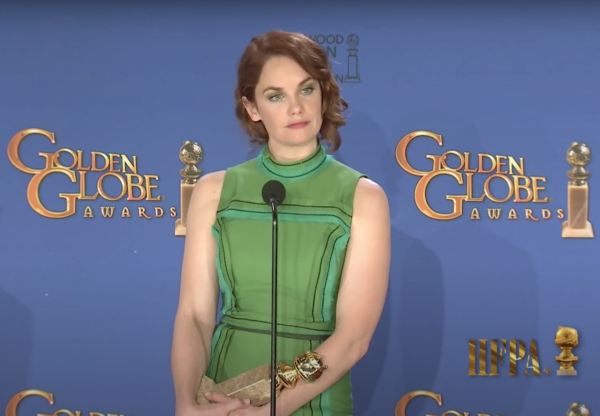 Monica Partridge – Academic
The woman behind your fav study spot, Monica Partridge (1915-2008) studied French at the University Of Nottingham as a student but is most famous for the fact that she was the first ever woman to be appointed a professor here. She led the University's department of Slavic Studies from 1967 until her retirement in 1980. However Partridge's legacy did not stop there, as she was subsequently recognised as an Emeritus professor and left a bequest to the university when she died to assist students to be granted fellowships.
Deng Yaping – Athlete
Deng Yaping(1973-) is a Chinese table tennis player with no less than eighteen world championship titles and four Olympic gold medals to her name. In 2003 she was voted Chinese female athlete of the century, just one year after gaining her MRes in Contemporary Chinese Studies from University of Nottingham.
Florence Boot, Lady Trent – Philanthropist and activist
Another woman with a UoN building named in her honour, businesswoman and philanthropist Florence Boot (1863-1952) is well-known for the key contributions she made to her husband's Boots Chemists. However in her own right, Boot was an avid campaigner for the rights of women to access Higher Education and founded the first women's hall of residence on University Park Campus, the land donated by Boots himself, which we know today as our beloved Flo Bo.
Hannah Reid – Musician (London Grammar)
The lead singer of indie pop band London Grammar Hannah Reid (1989-) was studying Art History and English at the University of Nottingham when she met her future bandmates in Ancaster Hall – proof that you really meet the best people at uni. The trio formed London Grammar in 2009 and upon completing their studies, decided to pursue their music career.
Liz Carr – Actress
Actress and comedian Liz Carr (1972-) is perhaps most famous for her role as forensic scientist Clarissa in Silent Witness. The UoN Law graduate is also a prominent disability rights activist.
Emma Barnett – Journalist
Broadcaster and journalist Emma Barnett (1985-) graduated from UoN in 2006 with a degree in History and Politics. Prior to her broadcasting career she worked as Digital Media editor and Women's editor of The Daily Telegraph, where she was praised for her commitment to giving more serious attention to the coverage of women's issues. She worked as a presenter on BBC's Newsnight from 2019-2022 and since January 2021, has been the main presenter of Radio 4's Woman's Hour.
Dame Laura Knight – Artist
Dame Laura Knight (1877-1970) was one of Britain's most prolific female painters. Born into an impoverished family, Knight's artistic talent nevertheless gained her recognition at a young age. She was accepted at the Nottingham School of Art, now part of Nottingham Trent University, at just 13.
After the successful career that followed, Knight became the first female artist to be made a Dame of the British Empire and the second to be elected to full membership of the Royal Academy. Her impact in a heavily male-dominated British art establishment paved the way for greater status and recognition for female artists.
Related articles recommended by this author:
• Who is Monica Partridge? Here are the people that the buildings on campus are named after
• All the famous people you had no idea went to uni in Notts
• One of the queens on Drag Race UK was a Notts student and made a jokes SU election video