What does your summer say about you?
Internship? Volunteering? Back to Thailand for your second gap yah? Summer 2K14 is impending and your plans probably make you a douchebag.
The Wolf of Wall Street wannabe
Leonardo Dicaprio's sex, drug and cash filled lifestyle inspired you to apply to every investment bank in London.
But if you don't have contacts at Goldman Sachs you're going to be kicked to the curb.
Don't worry, there's always that notorious family friend who can get you a couple of days at the local council.
Gotta start somewhere to end on Wall Street.
The Missionary
You've packed bags in supermarkets all year and begged family and friends for funds. Finally you have the £4,500 needed to volunteer at a really worthwhile cause in South America.
Building huts for Amazonian tribes will be a USP on any CV.
We can't wait to hear how the experience 'changed you' come September.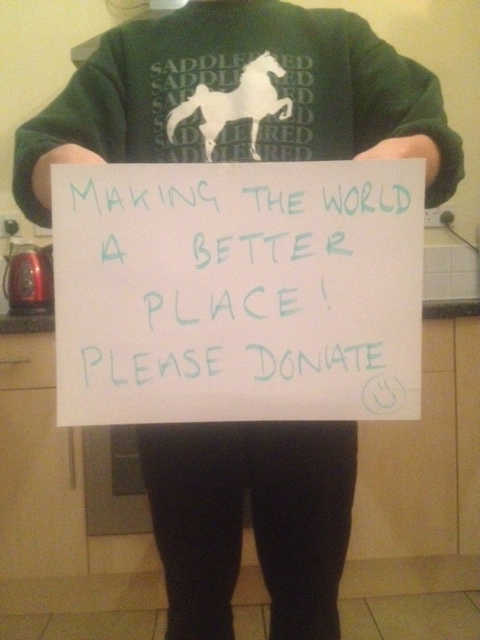 Oh ah Malia say oh ah Malia
Maga after A-levels, a season in Napa and two years of Notts nights out just aren't enough.
Another lads holiday is the only way to spend summer 2K14.
The seriously SICK festival girl
This student will be seen at festivals up and down the country this summer – Glastonbury is their own personal Mecca.
Flowers, fake ray bans, hunters and denim shorts.
Why go to Dimensons when Lily Allen is headlining V?
Edgy as f**k
Hideout and Croatia are now full of students who've swapped Jack Wills for a scrunchie and tie-dye overnight.
Those who were Edgy before it became mainstream now have to travel further into Eastern Europe.
Don't worry about the military violence, Kazantip Festival in Ukraine anyone?
Gap yaaaaaah round two
You didn't quite find yourself in Thailand the first time. Enough said.
The CBAer
A year lounging about in Lenton wasn't quite long enough. The sofa is the place to be this summer.
Starting the day with Jeremy Kyle – if you're up early enough.
You're counting down the days until you're back in Notts and convincing yourself you'll make it to every lecture next year.
The overdraft abuser
The budget you set yourself in September didn't quite go to plan.
Crisis, Ocean and constant Fortune Boys have left you in the red…
You'll be stuck on the tills all summer – next year won't pay for itself.
Firenze darling?
This guy is probably in Hugh Stu and aspiring to be Mark Francis.
They've got loads of cash from Mummy and Daddy to spend their summer applying History of Art knowledge to the galleries of Italy: 'enriching themselves culturally'.
Soooo classic.
One doesn't simply travel for the sake of travelling