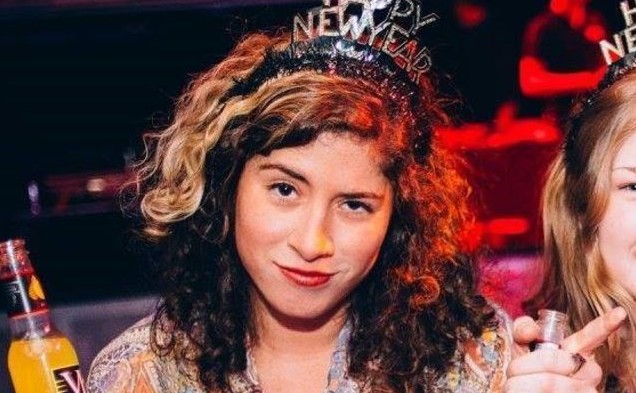 BNOC of the Year – Round 1
It's finally here – the competition to see which student is the biggest name of them all.
In this round we have the winner of the Edinburgh Power List, one of the most recognisable faces around campus and a couple of wildcards
Emily Aboud, 4th Year, Mechanical Engineering
Emily has directed two sell-out Bedlam plays: Equus and The Pillowman and is directing Spring Awakening at this year's Fringe Festival. Emily is the Publicity Manager of EUSOG and Filmographer of the Design Society. Aside from theatre, she's just like most of us and likes her VKs and the Big Cheese dance floor.
Connor Smith, 2nd Year, Electrical Engineering
A common trait found in many on this list is that when you're with them around campus, you can't go more than two minutes without them stopping to speak to someone. Connor is no exception.  This is never more true when he's out clubbing. He's the founder of BevEng, the society for all engineers to get together and 'get bevved'. He's also been a promoter at Why Not, then nearly got fired for getting too drunk on the job and has recovered and now hopes for a promotion.
Joshua Zitser, 2nd Year, Politics
A former Tab news editor and big name on the Bedlam scene. Josh has been published in the Independent, Huffington Post and recently worked for the Times covering the Scottish Elections. Head of Gin & Tonic Productions fundraising and sponsorship, Josh has produced and performed in multiple productions in Edinburgh. Just last week he got on the national UK election snapchat story and he's also famous for being a regular in Why Not.
Kitty Ure, 4th year, Sociology
We might have actual loyalty in Edinburgh, but we also have celebrity royalty. Kitty is the daughter of Midge Ure, who topped the charts with "If I was" back in 1985 as well being a finalist in Celebrity Masterchef. Kitty supposedly wrote her dissertation on the Kardashian family and walked away with a 2:1.
[polldaddy poll=9410924]