Gimme some Sugar…
Thursdays are looking sweet again with The Sugar Club at Opal Lounge
Picture the scene:
Stunning, high-heeled girls sing their favourite tunes at each other, hands in the air, moving to the best of the DJ's beats.
On the platform above the dancefloor a group of guys flash their cheeky grins at each other and get the crowd ready for the drop.
The booths are filled with groups of beautiful people laughing as the bartender brings over another bottle, and the best smiles slip through the back to the lushest VIP section in town.
Sound too good to be true?
Not in The Sugar Club at Opal Lounge.
Thanks to The Sugar Club, your weekend starts one day early with the best music and the best crowd in the capital.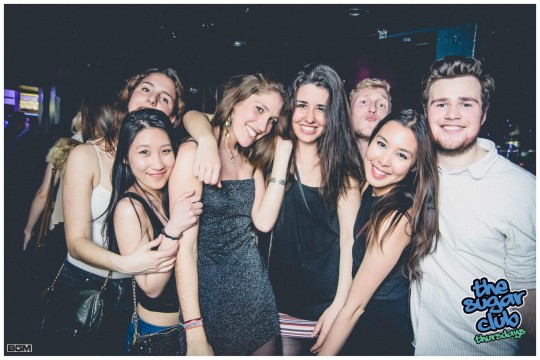 Edinburgh's most successful student night, in its most exclusive club, is back and sweeter than ever.
Known by its regulars as 'a guaranteed snog and a guaranteed hangover' it's setting the standard higher than ever.
Last year brought you themed nights, such as the infamous 'disposable camera bonanza', and tattoos to remind you of your incredible night.
Sugar is addictive, and 1000 people are addicted to The Sugar Club every week.
Are you going to tell them they're wrong?
The Sugar Club love a Thursday, hate a Friday. TNO.