'Unethical and exhausting': UoB prof speaks out about casual contracts
The Bristol Tab spoke to a UoB professor about the toll casualisation takes on staff
A UoB professor has described casual contracts at the university as "unethical and exhausting", as they speak out about the effect it can have on academics' mental health.
UoB say a quarter of their staff are employed on "casual" contracts – short term contracts, often at a lower wage, as opposed to more stable and long term permanent contracts
Speaking to The Bristol Tab on the condition of anonymity, over fear for the impact on their career, the professor described how "precarious contracts" often leave junior lecturers overworked and stressed.
They described how low the job security of fixed short-term annual contracts are "hugely stressful."
"It causes huge amounts of anxiety not knowing in May if you're going to have a job in June," they told The Bristol Tab.
This stress of finding employment in such a saturated market leaves people having to accept underpaid positions, with our source describing that since starting out in the casual contract process nearly a decade ago, they have taken on work for as little as 75 per cent of the full time wage.
"When you apply for a job you are up against hundreds of applicants for every job and so the 75 per cent you've got is a lot better than the 100 per cent that you haven't," the professor said.
When asked what mental health resources are available for staff to deal with this stress, the lecturer described how the support for staff is "just like student counselling — it is under resourced".
"We're increasingly aware as tutors the stress and pressure students are under and the University needs to think the same about us".
Casualisation has been increasingly used to fill the often years-long teaching gaps left by senior lecturers when they are conducting their own personal research projects. Those who are employed in their place are taken on as junior lecturers and fulfil numerous responsibilities including teaching seminar groups and delivering their own lectures. The nature of short-term casual contracts often means these junior staff are left not knowing how long they will be employed for.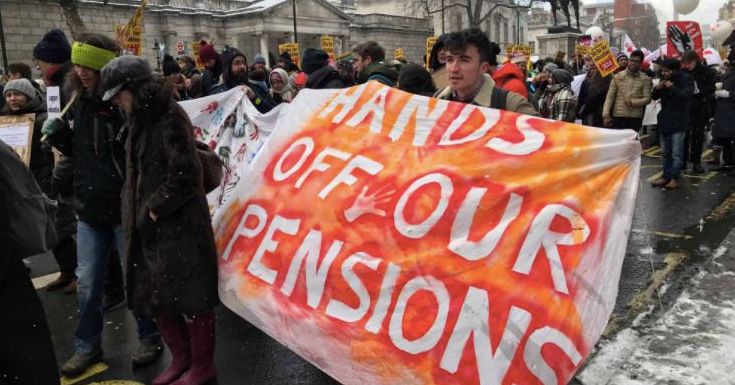 According to a report conducted nationally by UCU, 71 per cent of university staff said they believed their mental health had been damaged by working on insecure contracts and more than two-fifths (43 per cent) said it had impacted on their physical health.
A Bristol UCU report last October claimed 45.9 per cent of Bristol's academic staff were on insecure contracts. UoB called this figure "misleading", and said their own HR figure was 24 per cent.
In January, Bristol UCU and UoB made a joint statement, in which the uni committed to reduce the number of casual contracts.
As one lecturer described the situation, a change is needed to "make sure we are in the best place to provide for our students, if you are exhausted, mentally ill from the stress of an insecure job you're not going to deliver as well as you could do".
A UoB spokesperson said: "We recognise that having non-permanent work contracts is an issue for some academic staff, both in Bristol and at other universities. In the 2018/19 academic year, 24% of our academic teaching staff were on fixed-term contracts or were hourly paid teachers. We will continue to work with staff and Trade Unions to find ways to reduce this over time.
"Staff wellbeing is a top priority for the University, which is reflected in our Staff Mental Health and Wellbeing Strategy launched at the beginning of the year alongside our student strategy. We have introduced a number of new initiatives and resources, including a 24/7 Employee Assistance Programme provided by Carefirst which supplements the staff counselling service.
"Staff can also use our Report & Support tool to let us know about concerns in the workplace anonymously. We also provide training for managers on supporting staff in the workplace with mental ill health and have introduced an email charter setting out use of email in the context of wellbeing. Future plans include developing workload allocation principles for staff to help manage heavy workloads."