The most dramatic Love Is Blind weddings of all time, ranked from juicy to pure chaos
Imagine falling down a mudslide after getting jilted and STILL having the confidence to get back up
Love Is Blind has shown us love isn't blind and the majority of people cannot get married to someone they've known for a couple of weeks. Over the past three seasons we have seen some very dramatic weddings. So here's a rundown of all of the couples who said no at the altar, ranked by just how straight up dramatic their weddings were:
Mallory and Sal – season two
Mallory and Sal were relatively boring in season two but their wedding was able to give us the juicy drama we craved. Mallory walked down the aisle, recited her vows and it looked like she was deeply in love with this man – but then Sal hit her with the "I can't do it" and "I feel like I need more time." Mallory straight up said she was devastated by his decision.
Deepti and Shake – season two
Deepti and Shake's relationship got off to a rough start in the pods when Shake was making a very unsubtle attempt to suss out her weight. He proposed to Deepti and was so excited when he saw her for the first time, so much so that he said he couldn't wait to put babies in her.
Fast forward a couple of weeks and one nasty comment about Deepti "looking like his aunt", and the day of their wedding arrived. Shake told his groomsmen he wasn't "150 per cent" sure he wanted to marry Deepti due to a lack of physical attraction he felt for her. Everything got a bit sad and then at the wedding Deepti told Shake she hoped he knows how much he means to her and the impact he had on her life but "no" she cannot marry him.
Shake then said he is FINE and told everyone to party because now he can get back into his fitness routine and make his reservation at Nobu on Sunday – so evil.
Raven and SK – season three
This was the most heartbreaking wedding of season three. Especially because of how close Raven and SK's mum had become. When they were at the altar they discussed their love for each other in front of SK's family and Raven's friends. Everything was going so well until SK admitted he didn't want to marry Raven because he felt as though their futures didn't align.
Raven said she was going to leave the altar and she walked out crying. Then it cut to her crying lying down in bed whilst SK attempted to explain himself – trauma.
Nancy and Bartise – season three
Nancy and Bartise's families literally got into a fight on their wedding day and things almost got physical – it was wild. At the altar Nancy said yes but Bartise said those awful three words, "I do not."
Nancy immediately left the altar stopping her mum from hugging her. However Bartise quickly pulled Nancy for a chat and gave her the reasons why he said no. But Nancy's mum did not let the conversation go as he had planned. Nancy's brother Steve said he was right about Bartise all along. He confronted Bartise and said he wasted his time as well as Nancy's. It was a big mess to be honest but we loved the drama.
Zanab and Cole – season three
Zanab's wedding speech will go down in the history books for the most iconic performance of all time. It's exactly what Cole needed to hear, regardless of how brutal it was.
After saying "I don't" to Cole in front of everyone, Zanab continued to slay the house down and said: "You have disrespected me, you have insulted me, you have critiqued me, and for what it's worth, you have single-handedly shattered my self-confidence. And the messed up thing is I know I love you but love shouldn't feel this way. I can't marry you."
Cole was then left stunned and crying, he told the camera: "Why has she never said that to my face? She chose now because she knew it would hurt more in front of all my friends and family. She had me fooled big time. I knew we were not perfect but that? It's one of the worst experiences of my life." It was pure dramatics.
Natalie and Shayne – season two
Natalie and Shayne's wedding day drama is the closest we got in season two to the pure carnage of season one. It was the best part in season two and everyone knows it. Natalie and Shayne were at the altar when she was asked to "speak from the heart." Shayne gave a big yes but Natalie said "I don't."
They then spiralled out into a huge argument and we learnt that the night before Shayne said some "really hurtful things" to Natalie, including the fact he "hated her" and that she was the "worst thing that has ever happened to him." Shayne threw a tantrum on the grass outside the wedding, whilst Natalie told herself she made the right choice. It was a pure train wreck.
Kelly and Kenny – season one
Kenny said he wasn't emotionally available when it came to the day of their wedding. She then decided to leave him at the altar in front of their friends and family. Love is Blind fans had been sure Kenny and Kelly were going to get married as they seemed like a really solid couple. There were gasps and jaws dropped across the world when Kelly said "no".
Jessica and Mark – season one
We were idiots to think Jessica and Mark were ever going to tie the knot. She rocked up to her wedding day with chewing gum, chipped nails, no bouquet, no friends and no family there. It looked like she had no intention to marry Mark, yet he was still put through the whole wedding. But I'll never forget our original chaotic queen.
Gigi and Damian – season one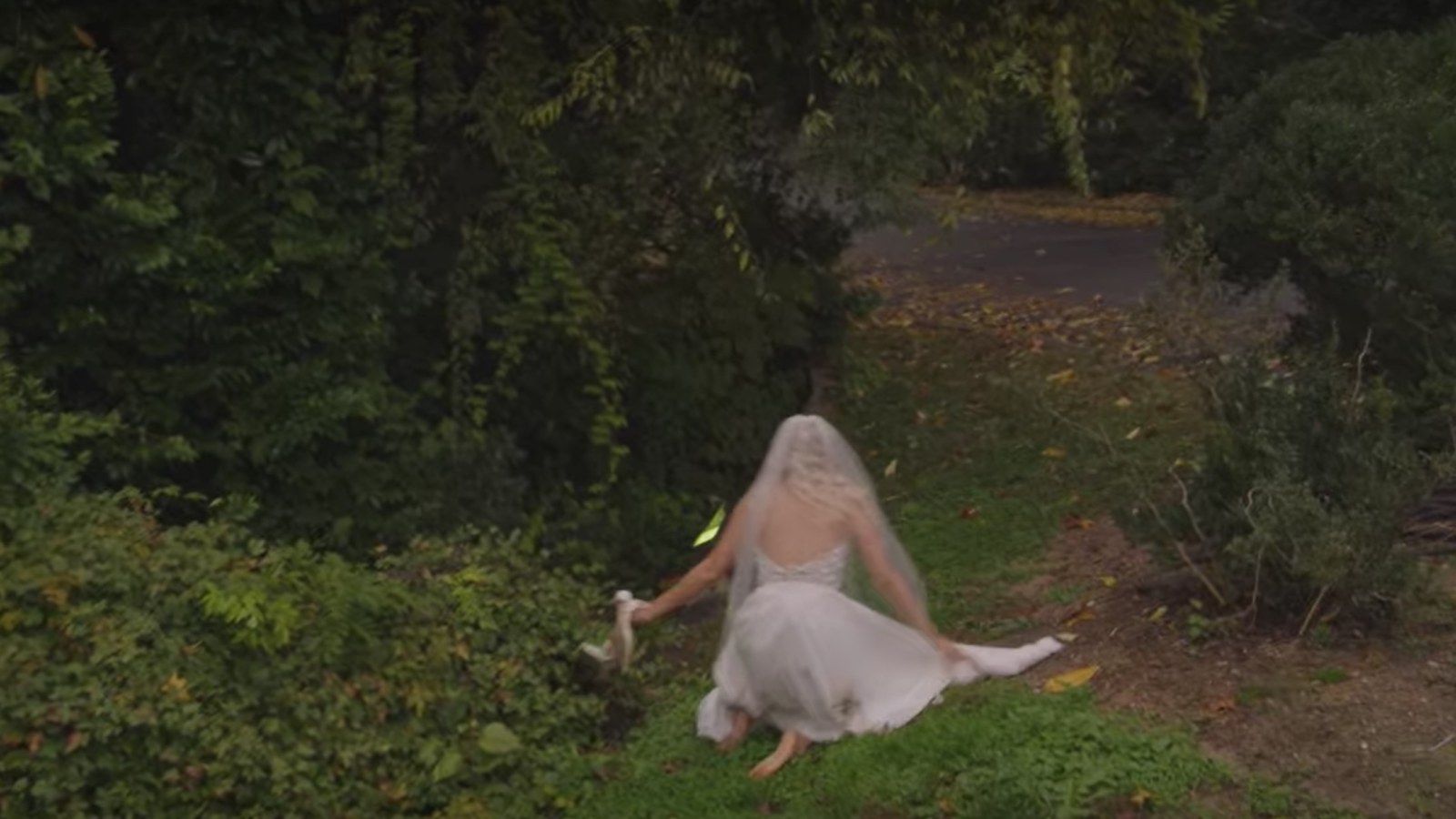 Season one gave us some of the most dramatic scenes by the altar of all time. Gigi was jilted at the altar by Damian who said he couldn't marry her because of how up and down she had been during their relationship.
That's not even the worst part. Imagine confessing your love to someone in front of your family and friends, to then fall down a mudslide. It was so iconic. Imagine having the confidence to get back up as well. I'd just lie there in the mud for the rest of my life.
Gigi fell down a mudslide and still managed to hit the cameras with the words: "I'm out of here." Chilling. She then RIPPED UP her dress in front of Damian, telling him he can "keep this bow."
All three seasons of Love Is Blind are available on Netflix now. For all the latest Netflix news, drops, quizzes and memes like The Holy Church of Netflix on Facebook. 
Related stories recommended by this writer:
• The biggest Love Is Blind dramas ever, from after the cameras stopped rolling
• Everyone stop and look at the Love Is Blind season three post-show cast glow ups
• Everyone stop and look at the Love Is Blind season three post-show cast glow ups