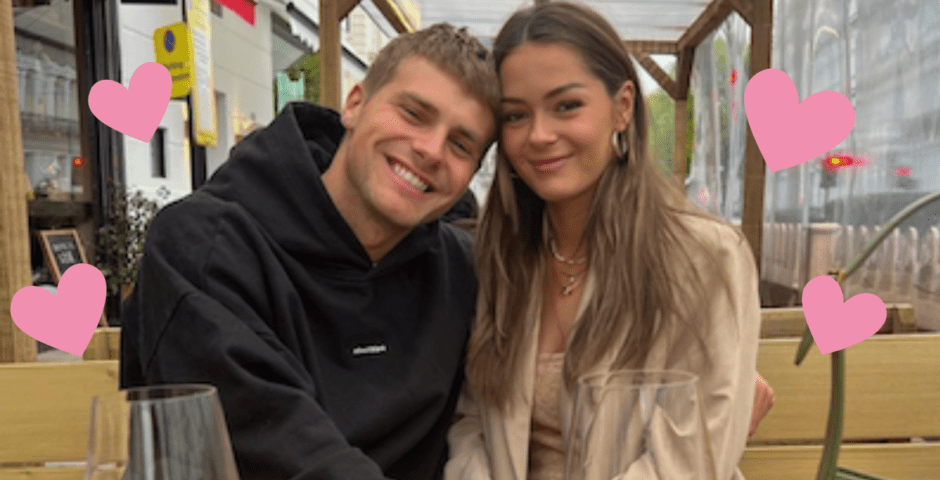 Spoiler! Melissa gets back with her ex in Made in Chelsea, so who is Toby Watkins?
They got together right before flying to filming in Bali
There have been serious vibes going on between Melissa Tattam and Miles Nazaire on Made In Chelsea lately. But it turns out, the chemistry is just irrelevant flirting from Miles (will he leave no stone unturned?) because Melissa is actually back with her ex-boyfriend: Toby Watkins.
Toby and Melissa dated for three years before splitting up last summer. But, obviously, because it's Chelsea, the drama didn't stop there and Toby flew out to Bali at the same time as the rest of the MIC cast who were filming in Indonesia this summer for the new season, including Miles, Ruby, Emily, Issy, Willow, Julius and, of course, Melissa.
Before Bali, during an episode of her Wednesdays We Drink Wine podcast with Sophie Habboo, Melissa admitted there'd been a "relapse" with Toby, and she was "nervous" to have him out in Bali with her, even though he's not technically joining the MIC cast.
"We all know what's going to happen there," predicted Habbs of them getting back together.
And Sophie was right because Melissa admitted after the filming in Indonesia: "I think I touched a little bit on that Toby was in the country. I've seen him a couple of times, been spending some time together, it's been lovely."
Very lovely, as it turns out. Because, now they're both back in the UK, Melissa and Toby have been on a romantic trip away to Soho Farmhouse members' hotel in Oxfordshire and things seem very, very, cosy.
So, who is Melissa's boyfriend Toby Watkins?
Toby is originally from Berkshire and moved to West London after he started modelling at 16. He's signed to IMG Models Worldwide and has worked  with Proudlock's brand, Serge Denimes, and Hugo Taylor's sunglasses label, Taylor Morris. So, he's well within the Chelsea circle.
In terms of Toby's exes, not many have been publicised. However, Melissa and Flossie were forced to clear the air when Flossie appeared on On Wednesdays We Drink Wine after she slept with Toby when Melissa and him weren't together— now that's a crossover we never expected.
Related stories recommended by this writer:
• Maeva is single-handedly saving Made in Chelsea, and we don't deserve her
• Made in Chelsea love lives: Who all the current cast are dating on and off the show
• Ranked: These are officially the richest ever people to come from Made in Chelsea