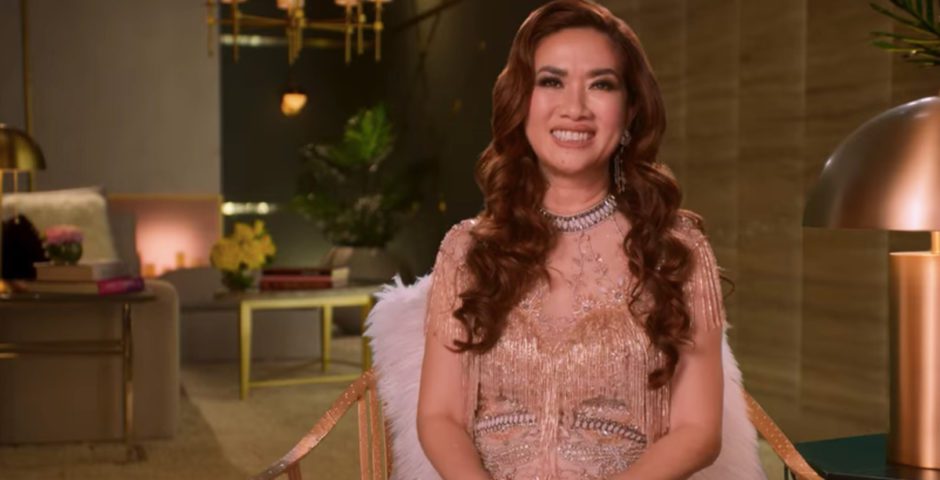 Introducing Mimi Morris: The mega rich businesswoman in Bling Empire season two
She's rich now, but Mimi actually had a very humble upbringing
Bling Empire has returned to Netflix, and this season has introduced two new people into the main cast: Dorothy Wang and Mimi Morris. As you'd expect, both are super rich and live glamorous lifestyles the rest of us could only dream of.
Mimi Morris is slightly different to her Bling Empire co-stars, in that she hasn't had a wealthy and extravagant life since day one. However, she's now a model, entrepreneur and married to a multi (multi multi multi) millionaire.
Here's everything you need to know about Mimi Morris, who has just joined Bling Empire in season two.
Mimi Morris is 53 and is first introduced into Bling Empire as Christine's friend
53-year-old Mimi Morris has just joined the cast of season two of Bling Empire, and is first introduced on the show as a friend of Christine Chiu. Christine explains she met Mimi through co-star Cherie, and describes Mimi as "a firecracker, everything she says makes you happy."
She's rich now, but actual had a very humble upbringing
Mimi Morris grew up in Vietnam, and according to Netflix: "At the height of the war, at the age of seven, Mimi and her seven brothers and sisters were unable to flee their village to find safety, so instead spent two years living in a large hole in the ground, with scant food or water."
Mimi has since moved to the US, started her own business, and become a millionaire. The successful entrepreneur has also modelled for various brands throughout her career.
Mimi is married to Don Morris, and they have a 22 year age gap
Mimi has been with Donald Morris for 20 years, and they have been married for 10 years. The couple share three children, the youngest being son Skyler, who is eight and appears on Bling Empire. Mimi and Don have a 22 year age gap, which would make Don 75. In 2018, the couple bought a $8.8million home in the Strand at Headlands gated community in California.
Donald Morris is the CEO of Morris Group International and has a net worth of $800million. According to the company, what it does is as follows: "From stainless steel toilets, engineered plumbing and drainage products, and vacuum plumbing systems to drinking fountains and electric water heaters, our products meet the needs of any construction or building project."
Mimi Morris has a reported net worth of $100million
According to a few online reports, Mimi isn't exactly short of a few bucks herself. She has been reported as having a net worth of $100million.
She has 35.5k Instagram followers
Right now, Mimi has 35.5k followers on Instagram. She posts mainly enviable pictures of her lifestyle and family snaps. She hashtags all her own selfies with #mimimorris, which if you ask me, is a little bit iconic from her. Her handle is @mimi_morris_.
Season two of Bling Empire is available on Netflix now. For all the latest Netflix news, drops, quizzes and memes like The Holy Church of Netflix on Facebook. 
Related stories recommended by this writer:
• Meet Dorothy Wang: The billionaire heiress who has joined Bling Empire season two
• Wait, Kane from Bling Empire now works for The Oppenheim Group?!
• Who is the most successful Selling Sunset agent? Ranking commission they've ever earned