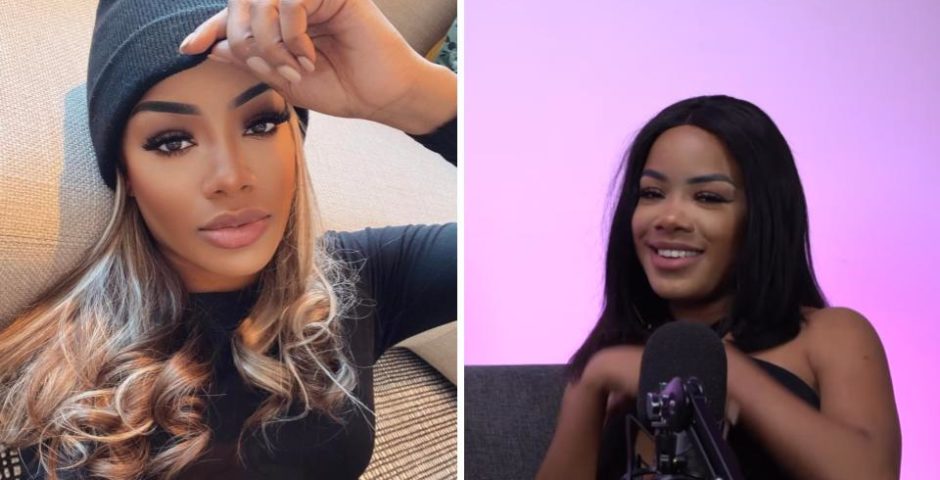 'They were just ticking boxes': Rachel Finni speaks out about her time on Love Island
'Every aspect of the show is controlled'
Ex-Islander Rachel Finni has slammed Love Island producers and ITV2, claiming she was only put in the villa to cover up the lack of diversity on the show. She featured in YouTuber Murad Merali's podcast and spoke about her time in the villa.
Rachel was a bombshell in the latest season of the show and has said every aspect of Love Island is controlled by the producers. Here is everything she had to say about her Love Island journey:
The viral entrance
Rachel addressed her entrance on the show which was the moment she became a viral meme because of her awkward strut into the villa. She told Murad that she found the entrance funny after watching it back. She said: "I laughed so hard. I have always been a tomboy my whole life. I can't walk in heels, I've never been that girl that can walk in heels.
"The shoes didn't fit me, it was my fault because I really liked them. I squeezed into a smaller size, and I did that walk like 50 thousand times so that's when my knees started to give in.  Minus the walk, I thought my entrance was iconic."
She was asked every day who her top three were in the villa
Due to Covid precautions, Rachel was in isolation for a month before she entered the villa. Rachel said in the podcast every day the team asked her who her top three boys in the villa were. However, when she entered the villa, she was made to choose between Chuggs and Brad who she hadn't expressed interest in at any point.
She said: "I got told by people who work for ITV that I got put in at that time because there was so much backlash on the outside for lack of diversity. They knew what my type is, they knew what Brad and Chuggs' type is, but they put me in at that time because they thought, 'This is going to shut people up'.
"I was the first black bombshell. They didn't give me that story because they were just ticking boxes."
ITV made it uncomfortable to say what your specific type is
When going through the interview process, you get asked what your type is. Rachel said: "Don't put me in a show where you make it uncomfortable for people to say, 'I like dark hair and dark features'.
"That could be me, that could be someone that looks like you. Make it comfortable for people to say, 'I like dark hair, dark features but more on the Hispanic side, more on the black side.'
"There is nothing wrong with that, as long as you are not describing someone's colour in a derogatory way, it's absolutely fine. You are entitled to be attracted to me, you're entitled to not be attracted to me." She explains she felt as though she was at a disadvantage because of this.
Rachel and Kaz
Rachel explains how she was never shown in the same scenes as Kaz throughout her time in the villa despite them having a good friendship.
She told Murad: "I was on the show with another amazing black woman, who I love and still talk to. Tell me how many scenes you saw of me and her on the show together. I have a decent relationship with Kaz, but you never saw us on air together."
Rachel claims the producers told her to grab Kaz for a chat, to try and orchestrate an argument between the two of them.
She said: "The one time that Kaz and I were put in a conversation together, it was because we had a little disagreement, and it never aired and that was the night I got dumped. The only time you see Kaz and I together on that show is the night I got dumped where they tried to set up an argument between us both."
Crying on the show
Rachel describes her time spent crying on the show as "pure frustration".
She said: "One thing that may have encouraged my sadness is that you don't know anyone, we're all strangers. You can't pick up the phone and text your mum, you can't call your friends. You're stuck. There were days in that villa I was by myself because everyone else was in their couple or the person I was with wasn't interested."
She says the only time she was shown having fun was on Love Island's Unseen Bits. She described herself as the broken-hearted girl of the season because that was the card she was dealt.
Reflection on her time on the show
If given the opportunity to go back on the show, Rachel said she would play the biggest game. She offered some advice to those wanting to go on the show.
She said: "Forget friendships. Friendships will come and go, go for the guy you want. If you want to be the producer's favourite, do it because it does work in your benefit. Do what you can to make your time in there iconic."
Aftercare
After being dumped from the island, Finni revealed she spoke to a therapist when she was in the Love Island villa. She told Murad she gets a phone call from welfare every day. She said: "To further protect themselves, they make sure that the aftercare is intense. They know how to do things in their favour so you can't go back and attack them."
A spokesperson for ITV told The Sun: "ITV has a commitment towards accelerating change in terms of Black, Asian and Minority Ethnic representation across both its workforce and its on screen talent and contributors, as part of its Diversity Acceleration Plan.
"Diversity and inclusivity are key priorities for us as a broadcaster and we are always looking to improve representation on screen and behind the scenes. We would take any suggestion that any editorial decisions are made based on race very seriously indeed and would refute this in the strongest possible terms."
Related stories recommended by this writer:
• Love Island's Anna Vakili says she 'doesn't like' Curtis and Lucie
• Who from One Direction is still mates? A very serious investigation
• These are officially the most watched Netflix shows ever, by hours people spent binging