The Queer Eye Fab Five's major transformations, from season one to now
I'll never be over Bobby's bleach blonde quiff in season one
Queer Eye is all about transforming the lives of the show's "heroes" – Jonathan giving them a haircut and beauty regime, a boujee new wardrobe from Tan, Bobby's entire home makeover, and Karamo changing their whole mindset and outlook on life. Oh, and Antoni's also there to teach them how to cook one random recipe which invariably includes avocado. But whilst the people on Queer Eye undergo some dramatic transformations in the space of their episode, the Fab Five themselves have gone through some pretty big changes over the course of the show, too.
The first season of Queer Eye was released in February 2018 – almost four years before its latest series, season six, which has just dropped on Netflix. Here's the transformations of each of the Fab Five, and how much the Queer Eye cast have changed from the very first episode to now:
Tan France
It's safe to say Tan is one of the Queer Eye Fab Five who has changed the least in his transformation over the last six seasons. He always has great hair, great eyebrows, and great tops. Tan's hair may have changed sliiiightly from salt-and-pepper to silver fox, but who could ever be mad about that? It's a look.
Karamo Brown
Okay, can someone explain to me how Karamo has kept his beard the EXACT same for six whole seasons? He's full of just as much wisdom now as he was in season one.
Jonathan Van Ness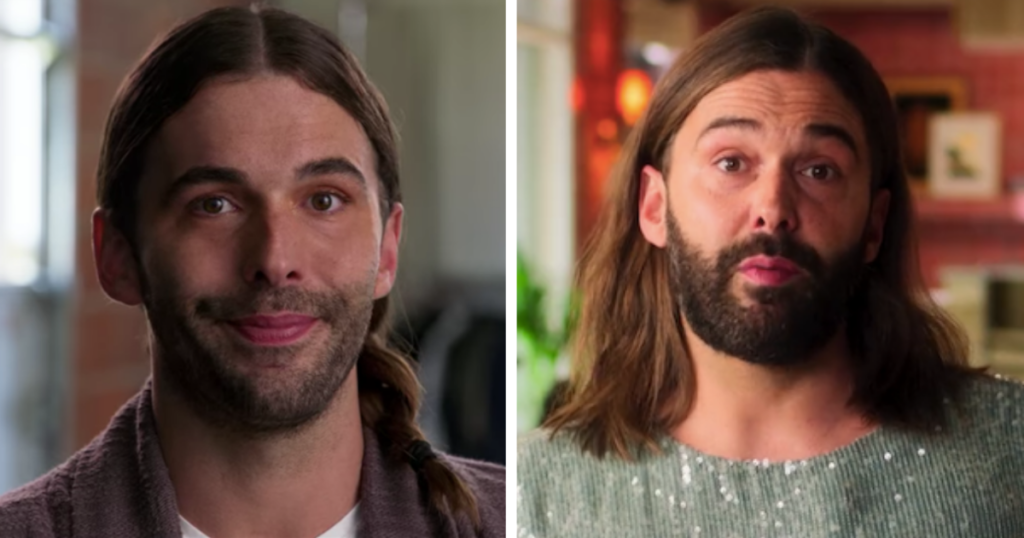 Jonathan's always had a beard, but it's far longer and thicker in the newest season of Queer Eye than it was in the first episode. Jonathan publicly came out as non-binary in 2019 in an interview with Out magazine, saying: "I'm gender nonconforming. Like, some days I feel like a man, but then other days I feel like a woman. I don't really — I think my energies are really all over the place. Any opportunity I have to break down stereotypes of the binary, I am down for it, I'm here for it."
Antoni Porowski
Okay but has Antoni even aged since the start of Queer Eye??? Antoni, if you're reading this, please let me know what moisturiser you use x
Bobby Berk
And last but by absolutely no means least, we have Bobby. Where to even start? In Queer Eye season one Bobby had a bleach blonde quiff and only a HINT of stubble. Now he's got a full-on rugged beard, darker and thicker eyebrows, and much darker hair. It looks a similar colour to his roots in season one, so maybe he's just stopped dying it?
The latest series of Queer Eye is available on Netflix now. For all the latest Netflix news, drops, quizzes and memes like The Holy Church of Netflix on Facebook. 
Related stories recommended by this writer:
• Queer Eye net worths: Who is the richest member of the Fab Five?
• Everywhere from Emily In Paris you can actually visit, to live your best Emily Cooper life
• Here are all the previous jobs the Selling Sunset cast had before they were realtors