Every Ariana Grande album ranked from worst to best
I will not be switching up positions for you when it comes to this ranking
In recent years, Ariana Grande works hard, fast and prolifically. When she dropped the single Thank U, Next mere months after the release of her 2018 album Sweetener, there weren't many jaws that were not on the floor. It's not uncommon for a rapper to release this fast, but it's certainly not how a mainstream pop star is meant to operate. Ariana didn't care, and the agency she now has with her career has driven her to huge streaming numbers, record breaking achievements and critical acclaim. Six albums, endless bops, but which is the best? Here are all six Ariana Grande albums ranked from worst to best:
6. My Everything
Ranked in last place is the second Ariana Grande released upon the world, and it's her record stuffed with the most disposable filler. It's not all bad – Zedd assisted Break Free is in the conversation for the best Ariana song ever as far as I'm concerned. Infectiously danceable, immaculately produced and an ear shatteringly well belted chorus brimming with trademark high notes. Problem, whilst a product of its time and a song that hasn't aged immaculately, absolutely banged at the time. One Last Time and My Everything took on a different meaning after their significance to the Manchester terror attacks in 2017, and have an emotional depth and a layer of hope that's now hard to not be really moved by.
This album has too many features and nearly all of them are dreadful. The Cashmere Cat assisted Be My Baby is a fun album track exception, along with the dream team combo of The Weeknd and Ari on Love Me Harder. But so much of My Everything is tawdry – a record label throwing everything they can at a record to make it a smash.
5. Yours Truly
I can't help but wish that Ariana Grande released Yours Truly after My Everything, because although it has a couple of stinkers amongst its track list it's an overall leaner and tighter pop record that I find myself frequently having a lot more fun with than its older sister. It's not a particularly sophisticated album, and the whole thing does have a bit of a Disney starlet sheen in its songwriting and production choices. Perhaps a tacky opinion, but I really think Yours Truly is bloody good fun.
Honeymoon Avenue, arguably the best opening track of Ariana Grande's career, starts the album off perfectly – dazzling in its cinematic scope and vocals. Baby I and The Way are GREAT Ariana singles that stand up with the best of them today. There's a solid trilogy of album tracks in Tattooed Heart, Piano and Daydreamin' that are a bit cutesy but really solid. The stinkers come hard and fast with Almost Is Never Enough, too saccharine for its own good and featuring vocals from Nathan Sykes. The fact those two were once together is a fever dream if ever I've had one. Worst of the lot and arguably the worst of Ari's entire career is the Wicked-sampling Popular Song and HONESTLY the less said, the better. At least the album rounds itself off with the generic pop banger that is Better Left Unsaid.
4. Positions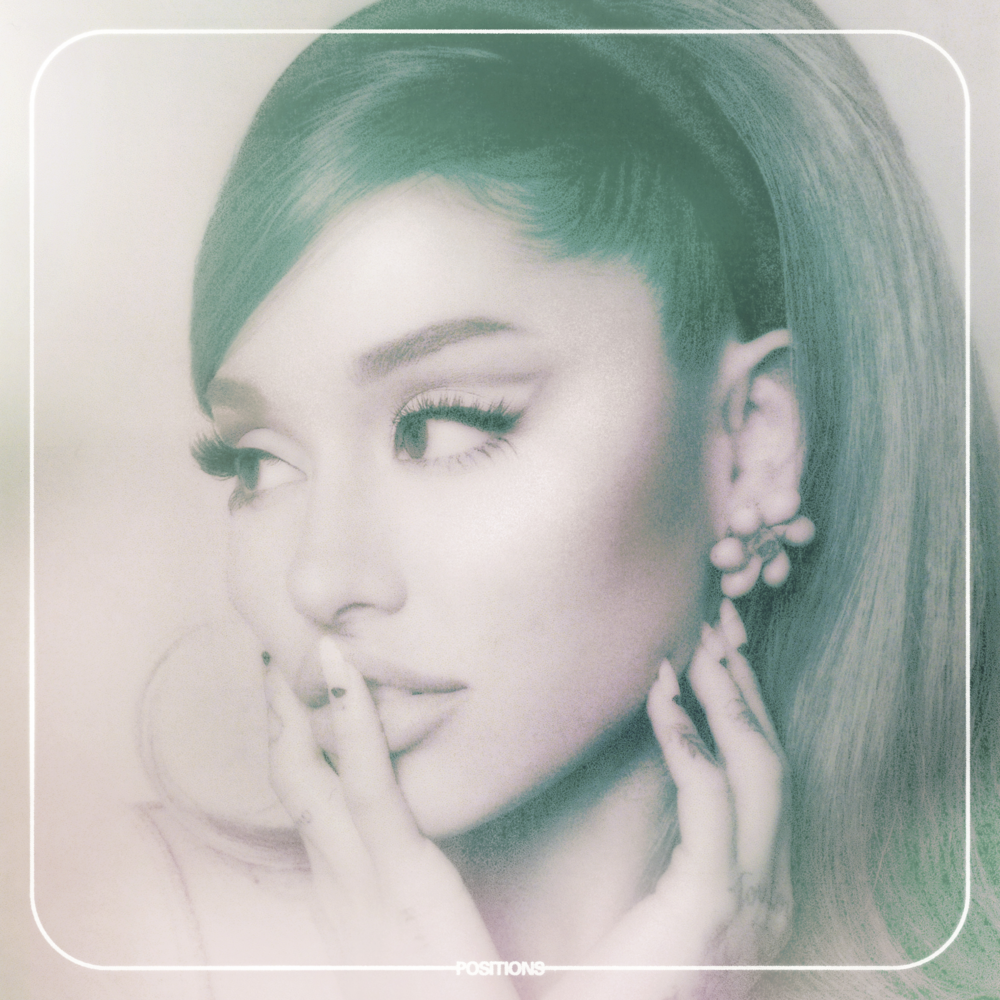 Positions is a bit of a tricky beast, and I think it coming in ranked in round about the middle of Ariana Grande albums feels absolutely fair. It feels like music Ariana Grande is making for herself, which brings me so much joy. As an artist, she should be doing what she loves. I do enjoy this sound on her, but so much of Positions can blend into one for me and it's got a big middle album slump where there's a load of tracks that are barely distinguishable. The song with The Weeknd, a rare bad collab from the two, is one of the most boring tunes she's ever put her name on.
The lead single and title track is delicious, and its spent the last year or so since its release ageing like a fine wine along with 34+35 and the EXCELLENT Motive with Doja Cat. The jewel of the album is POV – a soaring Ariana love song ballad that sits amongst the best vocal performances she's ever given. There's a lot to like here, but the lack of artistic progression holds it back from being truly spectacular.
3. Thank U, Next
Ranked third out of Ariana Grande albums is 2019's Thank U, Next. It's a really solid album, and Ariana's biggest and the most commercially successful release of her career. Lead by the titanic force of its title track, Thank U, Next got Grande her first two number one singles in the Billboard Hot 100 and at one point all 12 of the albums tracks were sat on the chart. It's an impressive feat for a very impressive album. Imagine, the breathtaking opening track, is the vocal performance of her career. I'm not always the biggest fan of Ariana's faux-vintage sounding tunes, but Imagine knocks it into the next millennia.
A lot of the non-singles on Thank U, Next are good, but safe. There's not a bad song on this album, but the true wows are less frequent. Ghostin is a gorgeous ballad, Bad Idea a megabanger, 7 Rings a materialism national anthem. It stands out amongst Ariana albums as a lean record that never overstays its welcome, but I do sometimes wish it did things a little bit more special on its runtime.
2. Dangerous Woman
Dangerous Woman was the first time Ariana Grande evolved into being a true albums artist. It's a gargantuan pop beast, filled with songs begging to be singles and mega smashes at every turn. I love the way the record opens with Moonlight, and lures you into that false sense of Ariana vintage security before shattering the glass with the drama of the title track. Dangerous Woman is banger after banger. Be Alright? Into You? Side To Side? Greedy? TOUCH IT?
Like all megapop albums, there's some filler across its track list, but it's never anything truly bad. I could do without the tepid nature of Leave Me Lonely and I Don't Care, but the good props it up so well I find myself not really caring. For me, this was Ariana having so much fun being a pop star, and the choruses have honestly never hit harder. The production on some of these tracks is astounding, and for a long while this was her magnum opus. But thanks to the magic of hindsight and ageing like a fine wine, one record has finally beaten it to the top spot.
1. Sweetener
Sweetener is the special kind of album you can only make once in your career. Experimental, strange, intricate and fascinating. I remember being a bit let down with it when it first dropped in 2018 – clearly I was deaf. It's the highest ranked of all six Ariana Grande albums because it's a record that never once plays it safe. The lead single is Ariana's greatest ever song, No Tears Left To Cry, a delicate song about hope that feels so euphoric it's hard to put it into words. God Is A Woman is anthem, Breathin is spectacular, R.E.M a vocal showcase. There's just so much to love and revisit on Sweetener. So many layers.
Pharrell's influence is everywhere – and whilst there's a time and a place for his production style its in its prime on Sweetener. There's a jazziness to almost every track that constantly keeps things interesting and surprising. Sweetener is both her best and her weirdest album, and its all the better for it. The Imogen Heap cover? Sure! The random one minute ode to then fiancé Pete Davidson? IF YOU LIKE! Sweetener is a record from one of the greatest artists of our generation making music at its most exciting.
Recommended stories by this writer:
• Every Ariana Grande single ranked from worst to bes
• Prove you're a true Arianator by getting full marks on this Ariana Grande lyrics quiz
• Quiz: Can you guess the Ariana Grande music video from just one picture?