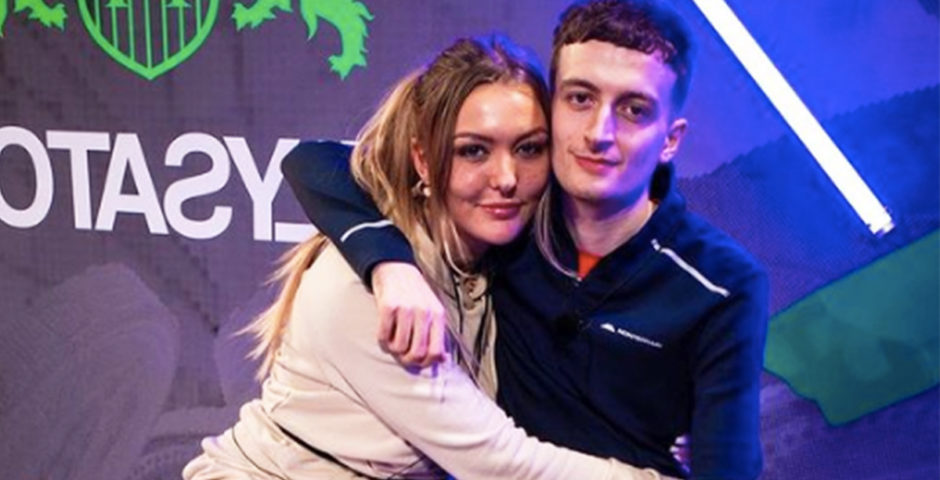 Meet Jamie Shawyer: Millie T's new rumoured boyfriend and YouTube footballer
He failed a lie detector test when someone asked if he and Millie had done bits loool
Footasylum Locked In has just ended which, in case you missed it, saw 10 different creators compete in challenges over the course of 14 days. They were all staying inside the same house, were filmed 24/7 and had no access to the outside world. Anyone who watched it will be aware just how close Millie T got with Jamie Shawyer, who now is rumoured to be her boyfriend. The pair seemed pretty inseparable when they were inside the house but none of her fans seem to know who he is. So here is everything you need to know about Jamie Shawyer, starting with his insane number of subscribers on YouTube:
Jamie has a YouTube channel with over 800,000 subscribers
Jamie posts a lot of Football content onto his channel and he is properly known as LDN Movements. On his channel he has over 825,000 subscribers and over 130,000 followers on Instagram. But, believe it or not, he didn't rise to fame on YouTube. Jamie is actually a footballer for the England youth team and Futsal who is considered to be one of the UK's best street football players.
He's a global ambassador for Puma Football
The 23-year-old YouTuber has also been the face of Nike and New Balance campaigns as well as being a global ambassador for Puma Football!!
Millie says her and Jamie are just vibing right now
In Millie's most recent video she says she'll continue vibing with Jamie. She also showed a clip from the Locked In series where Jamie was hooked up to a lie detector test and was asked "Have you done bits with Millie in the house?", Jamie said they haven't but then it came up on the screen behind him that he was lying. So it's clear why fans think Millie T and Jamie Shawyer are genuinely boyfriend and girlfriend.
His biggest YouTube video is him nutmegging random people in public
Since uploading the original video in October 2019, his video titled "Scaring people in London with a football!?" has received over 17 million views and 340,000 dislikes. In the video Jamie can be seen wearing a red jumpsuit with a vigilante mask and he's nutmegging random members of the public using a red football.
Jamie and Millie went to Winter Wonderland together
Again, in Millie's recent video she says how she wants her friends to meet Jamie as soon as they can. And they all ended up going to Winter Wonderland earlier this week – safe to say we're all obsessed.
Related stories recommended by this writer:
• Quiz: Only someone born after 1999 can correctly guess who all of these YouTubers are
• This YouTuber has created his very own Squid Game and is offering the winner $456,000
• Fans think Olivia Neill has a new boyfriend, here's everything we know about him so far