How to cook beetroot, and everything else freshers are frantically Googling right now
I don't even want to know why 'how to unblock a toilet' is on this list
Moving to uni is always a nerve-wracking time. You've maybe never been clubbing before, and you've almost definitely never lived alone or been in charge of everything this entails. Cooking, laundry and doing the weekly shop seem daunting when you're a fresher, so you turn to the one reliable source you can always count on: Google.
Researchers at Heriot-Watt University have looked at Google Search Data, to reveal all the questions freshers are desperately Googling right before they leave home. Here's everything they apparently want to know:
1. How to use a tumble dryer
Ha, as if your uni house will have one of these.
2. How to cook beetroot
Has any student ever actually cooked beetroot?
3. How to use a washing machine
Circuit Laundry strikes again.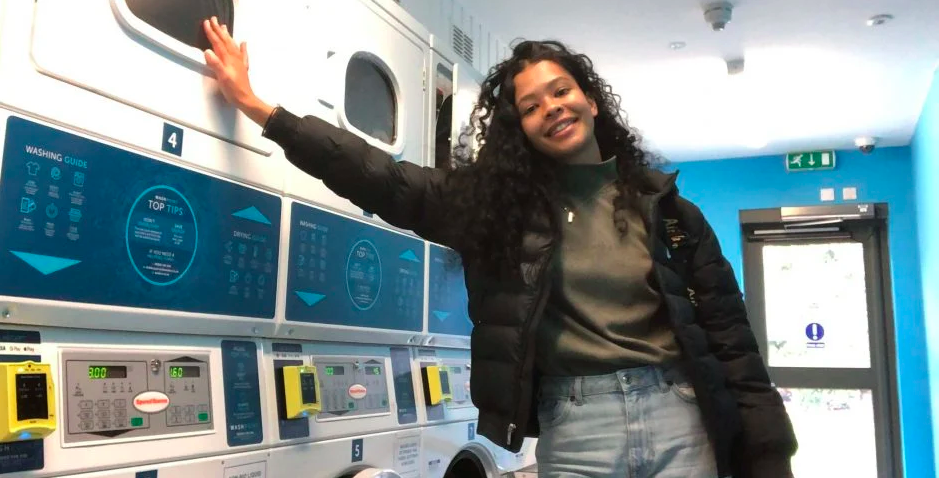 4. How to pay electric bill
A very important thing which we should really be taught in school how to d0.
5. How to cook pasta
Step one: Boil water. Step two: Put pasta in it. If you actually don't know how to do this, sort yourself out.
6. How to mop a floor
Show me one singular student house in the country with mopped floors. Go on, I dare you.
7. How to use chopsticks
A very useful skill for anyone tbh.
8. How to pay council tax
Okay, first please remember that full-time students can get council tax exemptions.
9. How to pay a bill
Just "a bill". Any bill. If you'd like to pay mine for me, please do.
10. How to make mash potatoes
However much you stick to the recipe, they'll never taste anything like the ones your mum makes.
11. How to pay gas bill
Something else schools REALLY should teach us.
12. How to cook bacon
A post-Freshers' Week staple.
13. How to hoover
Yep.
14. How to cook salmon
As if your student loan will stretch to salmon.
15. How to cook sausages
Right, okay.
16. How to cook
Straight-up just how to cook literally anything.
17. How to make egg fried rice
Yum!
18. How to poach an egg
Okay so apparently freshers really love eggs.
19. How to unblock a toilet
I don't want to know how this got on this list.
21. How to change a bed
Uhhhhh.
22. How to pay rent
Transfer the money; cry for the rest of the month. Repeat.
23. How to boil an egg
MORE eggs???
24. How to vacuum
You'll never do this but cool.
25. How to tidy
If you need to turn to the Internet for this, I'm not sure Google can help you.
26. How to change bedsheets
Get your mum to visit and do it for you xx
27. How to cook asparagus
Okay it's official: This year's freshers are the boujee-est ever.
Related stories recommended by this writer:
•  Students on TikTok are sharing uni survival guides for freshers – here are their best tips
• Half of young people have been screwed over by a landlord's illegal behaviour
• St Andrews tops uni league tables, the first time ever a university has beaten Oxbridge