Netflix has announced TWO sequels to 365 Days
Please can everybody involved take a long, hard look in the mirror
Netflix has announced that it will be producing two sequels to the plot-light Polish bonkfest 365 Days.
Although it's been called the worst thing Netflix ever produced by some people (us), there's clearly enough pervy appetite for more steamy scenes with Laura and Massimo.
Last year, Anna-Marie Sieklucka, who plays Laura, confirmed there would be at least one sequel. That was due to drop this year, but it seems the pandemic got in the way.
However, the news of two whole extra films is simply crazy.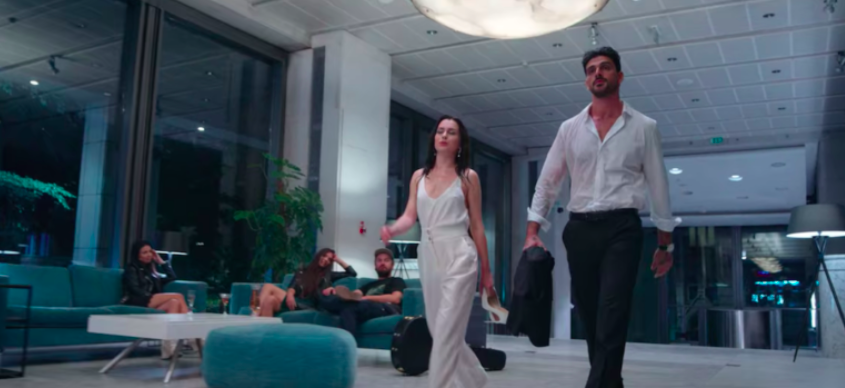 While the sequels haven't been given a release date beyond 2022, the second film will feature a reunion between Laura and Massimo.
It will then get messy when Massimo's family history comes to the fore, and a new challenger enters the ring.
The sequels will be based on the trilogy of 365 DNI books, written by Polish author Blanka Lipińska, who will also be involved in writing the screenplays.
Anna-Maria Sieklucka, Magdalena Lamparska and Otar Saralidze will return for the sequels, reports Variety, who add that newcomer Simone Sussina will join the cast as Nacho.
Netflix exec Lukasz Kluskiewicz said: "'365 Days' was one of our most popular films for our members in 2020. We're working closely with Blanka Lipinska, the author of the '365 Days' trilogy of books and writer of the film, to continue Laura and Massimo's story on screen. Their journey together is full of many twists and turns as our characters continue to grow and learn more about themselves."
365 Days is available on Netflix now. For all the latest Netflix news, drops and memes like The Holy Church of Netflix on Facebook. 
Related stories recommended by this writer:
• 27 reasons why '365 Days' is the worst thing Netflix has ever produced
• 365 Days is based on the first of three books, and there's loads more to come