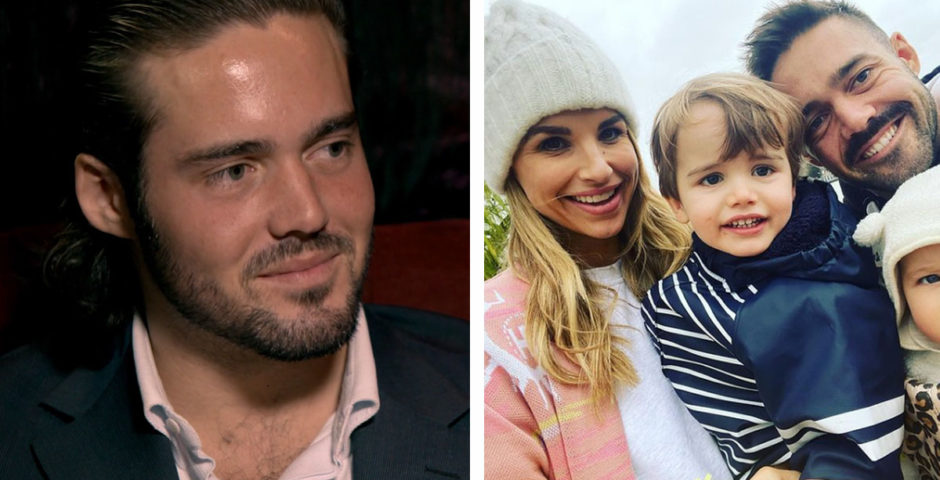 10 years on, where is everyone from the first episode of Made in Chelsea now?
Half of them have kids and I feel so old
It's been exactly 10 years since the very first episode of Made in Chelsea aired on E4. For a decade now we've been getting to know the inner lives of Chelsea's wealthiest and poshest residents, but where are the OG cast members now?
In the pilot episode we had peak posho – the opening scene is for Amber Atherton's jewellery line, it's in Raffles and Francis is wearing red chinos. You can't get posher than that.
Spencer was with Funda, Millie was chatting up Fredrik and Cheska was trying to make her blog happen. Things have changed so much since those early episodes. Some of them are married, some have kids and some are millionaires from their post reality TV careers. And yet some are still filming Made in Chelsea. I guess you can always rely on Mark Francis to pop up with a sassy takedown.
Since the show aired 10 years ago, what have the original cast members been up to? This is where everyone from the pilot episode is now:
Spencer Matthews
Spencer Matthews was painted as the villain of the show from the very first episode and it was a trend that continued throughout his time on the show. He started out in love with Caggie whilst also going out with Funda.
But 10 years on Spencer's life looks very different. He's now married to Vogue Williams and they have two children together. Their first child Theodore was born in September 2018 and their second child called Gigi was born in July last year.
Once a party boy Spencer now owns a low alcohol brand called Clean Co. He appears to still be mates with Jamie Laing and he co-hosts a BBC sounds show with him.
Spencer also hosts a podcast with Vogue. He's appeared on I'm A Celebrity and Celebrity Masterchef where he reached the final of the competition.
Caggie Dunlop
Caggie Dunlop was the OG cool girl of Made in Chelsea and we all wanted to be her. Spencer was in love with her, Millie was her best mate, she basically had it all.
Now Caggie still looks like she's doing pretty well. She's basically a wellness influencer and has her own podcast called Saturn Returns where she's interviewed people like Nitkita Gill, Jada Sezer and her MIC cast mate Jamie Laing.
She appears to be living in London and still looks as stunning as ever.
Hugo Taylor
Hugo Taylor began his MIC journey by trying to get with Millie and 10 years on nothing has actually changed.
He's now married to Millie and they have a daughter together called Sienna who was born last year.
The two weren't together for the past 10 years, as Hugo was dating Natalie Joel and appeared on I'm A Celebrity. But now they're happily loved up.
Hugo was originally working on his sunglasses brand but hasn't made any mention of it in the last few months on his Instagram.
Millie Mackintosh
Millie was an icon from the first episode of Made in Chelsea and for a while was just Caggie's best friend, but firmly came into her own by the second season.
Now her life is pretty different from 10 years ago. She's married to Hugo and they have a baby girl called Sienna.
But that's not all, the past 10 years have been busy for Millie. She was married to Professor Green, launched her own clothing brand and appeared on a number of Women's Health covers.
Now though, aside from being a mum, Millie mainly works as an influencer.
Francis Boulle
Francis made his MiC debut as the typical posh boy in red chinos, rowing and miserably failing at trying to pull Caggie.
Now he's thankfully ditched the red chinos, but is still pretty posh. He's currently dating a French model called Zoé Gegout and he's randomly taken up jiu jitsu and competes around the world.
He's still working though and apparently has a net worth over £10million. He's still mates with Jamie Laing and co-hosts the Private Parts podcast with him. Oh and you can get a Cameo video off of him for £75.
Binky Felstead
Binky was a fun party girl when she first appeared on the show and has been one of the longest reigning members to appear on Made in Chelsea. She's returned in a recent series and is still just as good value for money.
But now she's much more grown up and thankfully ditched the eyeliner. She's a mum to India who she shares with MiC cast member JP.
Binky is now engaged to a guy called Max and they're expecting a baby boy together. Binky gives off wholesome vibes and is mainly working as an influencer promoting products to her 1.4million followers.
Ollie Locke
Ollie Locke has had one of the biggest transformations from 10 years ago, mainly because of his long hair. We first met Ollie when he was wearing Union Jack trousers, had long hair and was dating Gabriella.
Now he's married to his long term partner Gareth Locke and the couple are currently expecting a baby via a surrogate.
Ollie has been busy in the last decade, he's still filming Made in Chelsea but has also created a dating app, written books and even had a few acting jobs, including one alongside Stephen Fry.
Cheska Hull
Cheska was the third member of Binky and Ollie's trio and began her time on Made in Chelsea trying to make it as a blogger. She was on the show for a number of years and had many heartbreaks.
Now though things couldn't more different for her. Cheska returned to the show to announce her pregnancy and now has a little boy called Charlie.
She's dyed her hair brown and she honestly looks like a different person. Cheska has moved to Devon and appears to be running a store and was even featured on Good Morning Britain last year to discuss tourists flocking to the area.
Cheska also appears to be in a relationship after splitting from Charlie's father.
Mark Francis
Look I'm gonna be honest here, Mark Francis is still the same person he was 10 years ago, just a tad more boujie.
He's the longest serving member of the cast and just lives a glamorous fun life that we'll be eternally jealous of.
Rosie Fortescue
Rosie began her time on Made in Chelsea as Amber Artherton's bestie before having that *major* storyline about her getting with Hugo whilst he was Millie.
She stayed for 13 seasons but is now making her career as an influencer and working on her jewellery brand called Rosie Fortescue Jewellery. Wonder how long it took her to come up with that name? Rosie is now an auntie after her twin sister had a baby
Fredrik Ferrier
Fredrik first started out in the pilot episode and stayed for four seasons before returning a few years later and is still in the show today.
In all honesty, his hair looks no different than it did 10 years ago. The biggest development in his life is that he is now attempting to create a music career.
He's all over TikTok singing away and also models a bit as well.
Amber Atherton
Amber was pretty important in the first episode as the first party was for the promotion of her jewellery line. However she only stayed for three series and in that time a lot has changed.
Now she lives in California and works as Head of Stragetic Communications for the app Discord. But before that she had already made £2million and had developed her own site called Zyper.
Amber just turned 30 and appears to be living her life and loving it.
Gabriella Ellis
Gabriella was a chaotic queen on Made in Chelsea, remember when she made the Ollie Locke look alike music video? Classic.
View this post on Instagram
Now though she lives in Los Angeles and is still working on her music career. Gabriella is also doing the odd bit of influencing and has 70,000 followers on Instagram.
Gabilicious
Ok so does anyone else remember Gabilicious? Because I certainly do not. She was basically Mark Francis' best mate before Victoria came along and only stayed for three series.
10 years on Gabriella is now married to her long term partner Kieran. She set up her own bakery company called Piff Paff which has over 12,000 followers on Instagram.
Funda Onal
Funda began her time on the show as Spencer's girlfriend and only stayed around for one season.
10 years on she's now married to Scott Sullivan and they have a child together. She keeps a pretty low profile and her social media is private.
Related stories recommended by this writer:
•Jamie Laing is leaving MIC, so here are his most memorable moments on the show
•Where are the irrelevant Made in Chelsea cast now?
•What the Made in Chelsea cast looked like in episode one, to now