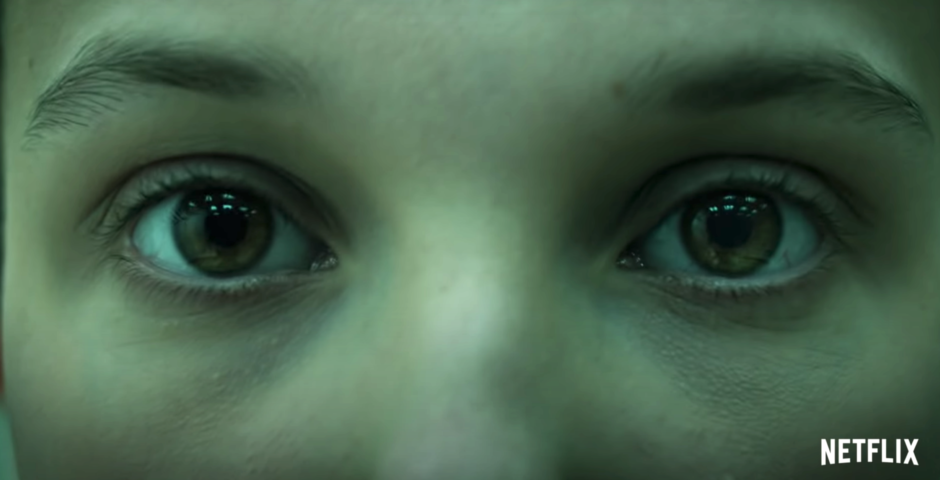 Netflix releases *another* cryptic trailer for Stranger Things season four
And it's just as creepy as the last
After releasing a teaser yesterday morning, another trailer for Stranger Things season four has just been dropped by Netflix. Depicting a group of children in hospital gowns playing in a room with rainbows on the wall, it features several of the motifs that we saw in yesterday's clip.
In the minute-long video, a man walks into the room and greets the children, to which they reply: "Good morning, papa". The camera then pans to a door with the number 11 on it.
The last trailer was released in February and showed us that, despite Hopper meeting a firey demise at the end of season three, he somehow survived and is now a Russian prisoner carrying out manual labour in the snowy tundra.
Whilst there is undoubtedly going to be plenty of speculation as to what the significance of the rainbows and various toys mean, the replies to the tweet are already hypothesising that we'll get a closer look into the background of 11 and the other supernatural children that she was raised with.
The latest trailer follows a cryptic teaser video posted on Wednesday titled HNL Control Room which showed us seven screens. Amongst the strange images, we are shown a door handle, blood on the wall, and the same two rainbow flags that appear in today's release.
One of the commenters points out that the name of the song playing in the trailer is Quand Le Bien – Aime Reviendra, the translation of which is "When the good – love will return," but it's really anyone's guess as to what any of these seemingly unrelated hints could mean.
Related stories recommended by this writer:
• Netflix has just revealed eight new people joining Stranger Things 4!
• All the hidden meanings you may have missed in Stranger Things season three
• These are all the theories about *that* Stranger Things 3 end credit scene