Here's all the modern music you recognise from Netflix's Bridgerton soundtrack
Please inject the cover of Wildest Dreams directly into my veins
When Bridgerton dropped on Netflix it saved our Christmases and, much like Santa, gave the world so much. Mainly it gave us lots shagging, but Bridgerton also gave us some excellent Regency-era outfits, and a whole load of great music.
In amongst opera and a whole load of classical music I'm not even going to try to pretend I know, you definitely recognised some modern-day bangers in the music of Bridgerton. Some were instantly recognisable, and others you just couldn't quite put your finger on, but the Bridgerton soundtrack features just so many covers of modern songs.
Here are all the covers of modern songs you recognise from the music of Bridgerton:
Episode one: Thank U, Next – Ariana Grande
The first modern song cover in Bridgerton is of course Ariana Grande's Thank U, Next – covered by Vitamin String Quartet. The music is playing in the first ball of the Bridgerton social season, where Daphne's a bit too pleased with herself for winning over the Queen.
Episode one: Girls Like You – Maroon 5
Bridgerton episode one has a second cover of a modern song – Maroon 5's Girls Like You, again covered by Vitamin String Quartet. After Anthony scares away all the men who were interested in Daphne, they move on to the Featherington's cousin Marina, and this is the song that plays as the men all flood their house.
Episode two: In My Blood – Shawn Mendes
Towards the end of Bridgerton's second episode, the Duke and Daphne have come up with their completely-foolproof-and-definitely-not-a-bad-idea plan and are at their first official ball. As they dance, In My Blood by Shawn Mendes plays – once again, covered by Vitamin String Quartet.
Episode three: Bad Guy – Billie Eilish
Yet another Bridgerton ball comes at the start of episode three, and with it yet another song cover. This time Vitamin String Quartet are back again with their cover of Bad Guy by Billie Eilish. Some (bad) guy comes over and asks Daphne for a dance, and the Duke pretends to be annoyed – a bad guy, some may say. Then Daphne gets very smug because she knows their plan is working.
Episode five: Strange – Celeste
Celeste's Strange, covered by Kris Bowers, plays in episode five: Daphne and the Duke have just gotten married and are spending the first night of their honeymoon in that weird inn. They pace around their separate bedrooms until their horniness takes over, they shout "I burn for you" at each other and then shag for the first time, whilst this song plays in the background.
Episode six: Wildest Dreams – Taylor Swift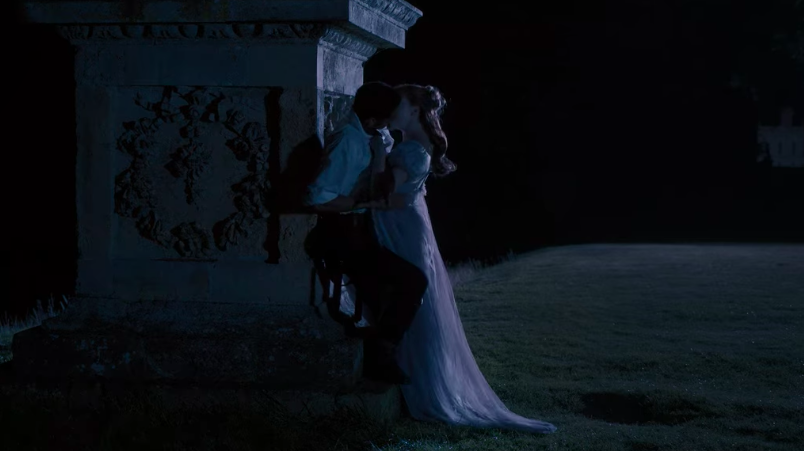 Do I even need to explain to you where T Swift's Wildest Dreams (covered by Duomo) comes in? It is, of course, the shagging montage in episode six. Daphne and the Duke shag in the rain, in the library, on the grass in front of a pond, and pretty much everywhere else in their mansion.
I saw a TikTok that said this would be a nice song to walk down the aisle to if it wasn't for all the Bridgerton shagging, and I wholeheartedly agree. It's bad enough watching this episode with your mum, let alone reminding her of it again, a decade later.
Bridgerton is out now on Netflix. For all the latest Netflix news, drops and memes like The Holy Church of Netflix on Facebook.
Related stories recommended by this writer:
• All the cast of Netflix's Bridgerton, and where you recognise them from
• These are all the filming locations used in Netflix's Bridgerton
• Quiz: How far would you get in Bridgerton's London social season?