Kane Larkin has returned to the internet and 2020 is ruined all over again
You remember Kane Larkin, right? The blonde piggy nosed kid who couldn't go a week without some bizarre Facebook rant or offending a huge group of people.  He became one of the most vilified people on the internet in the UK, leading him to even be physically assaulted at one point. So, he did what any other provocateur who lets their provocation get a little over their head does – he completely disappeared overnight.
I was first turned on to rumours that Kane Larkin had returned through TikTok. Like every leader of previous Facebook notoriety that drops off the face of the earth, they all eventually return from their slumber in rather an explosive way (just look at Levi Jed Murphy now), but this just… wasn't. A quick browse showed videos of his were getting as low as 10-20 likes. So what's going on?
Well, it brings me great pleasure to share that Kane Larkin has indeed risen, and he is indeed on TikTok. And YouTube. And OnlyFans. While it's as confusing as it is thrilling to catch up with him, boy do we have some questions. Like what videos is Kane Larkin making on TikTok? Is Kane Larkin still with Ricky? What does Kane Larkin do for work now? Well, let's take a leap into the strange world of 2020 Kane Larkin and answer all of the important questions.
Where is Kane Larkin now?
I searched high and low for evidence of where Kane could be in my article catching up with the Facebook famous teens of the 2010s, only for him to nonchalantly crop up one day on my TikTok FYP without any of the deserved and very much expected fanfare. Seriously, do people not CARE?
Anyway, let's get the first of the most important questions out of the way – what kinds of videos are they? Well, if you remember anything about Kane, you know they're not going to be without a little sprinkle of extravagance and drama.
It only gets worse from here.
Are Kane Larkin and Ricky still together?
A big topic in a lot of Kane's videos was his relationship with his older boyfriend, Ricky. In a particular video, Kane famously referred to Ricky as his "man", for Ricky to return the compliment by calling him his "baby man." 🥰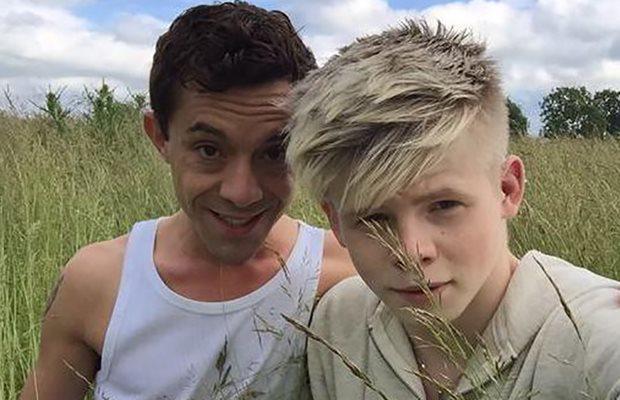 Unfortunately, more bad news. Kane addressed his relationship status in a recent YouTube video, saying that they had broken up but are still in contact: "Ricky and I are not together anymore. There are some things I'd like to keep private because I feel a relationship is between two people. He's such an amazing person and I wish him all the best in his future.
"We are in communication with each other. We do talk via WhatsApp."
What does Kane Larkin do for work currently?
Dependant on how involved you were with Kane Larkin lore at secondary school, you may or may not be pretty well acquainted with parts of Kane (we'll leave it there), so it is possibly not a surprise to tell you that he is a creator on OnlyFans. And really, in the modern-day, there seems like no better way to chase the bag.
There's no way we can embed some of the content you'll find on his Twitter, so if you're keen on digging further then follow the link above.
Has Kane Larkin addressed any of his past controversies?
In his latest YouTube video, Kane also apologises for everything he posted on the internet when he was younger, saying that he has changed since then: "I would like to apologise to any single person out there that could have been offended, or was offended, and had the right to be offended, about any silly videos I could have ever posted online. Whether it was me pulling silly faces or miming to that Paul Walker song – I am sorry.
"The reason I went away for years is that I wanted to assess myself. I wanted to look at my own behaviour and realise what I was doing right and wrong. One thing I do know is I would receive attention online and I wouldn't mind if it was positive or negative. The person I was in 2016 and the person I am now are two separate people."
All jokes aside, it genuinely seems like he's changed a lot since those days – everyone says stupid shit on the internet at some point in their life, and it looks like he's certainly past it all now.
Related stories recommended by this writer:
• What are the Facebook famous teens of the 2010s up to now?
• You can now delete all of your old, embarrassing Facebook posts in seconds