The most shocking truths to come out of David Attenborough's new Netflix film
If you didn't cry at this we're not friends
Normally when someone over the age of 60 gets Instagram we all despair, but when number one national treasure and 94-year-old climate superman David Attenborough joined we all flocked to his page.
He's at five million followers already, and all that without following anyone (one of the many things Dave shares with Beyoncé). We all followed our sloth-scaring hero because we knew something big was coming, and come it did. Attenborough's new film is his most hard-hitting to date, bringing the bleak reality of our climate crisis into sharp focus before offering us a glimpse of how we can put things right.
With that in mind, here are the most shocking truths revealed in David Attenborough: A Life On Our Planet:
Earth's average temperature has changed more in the last century than in the previous 10,000 years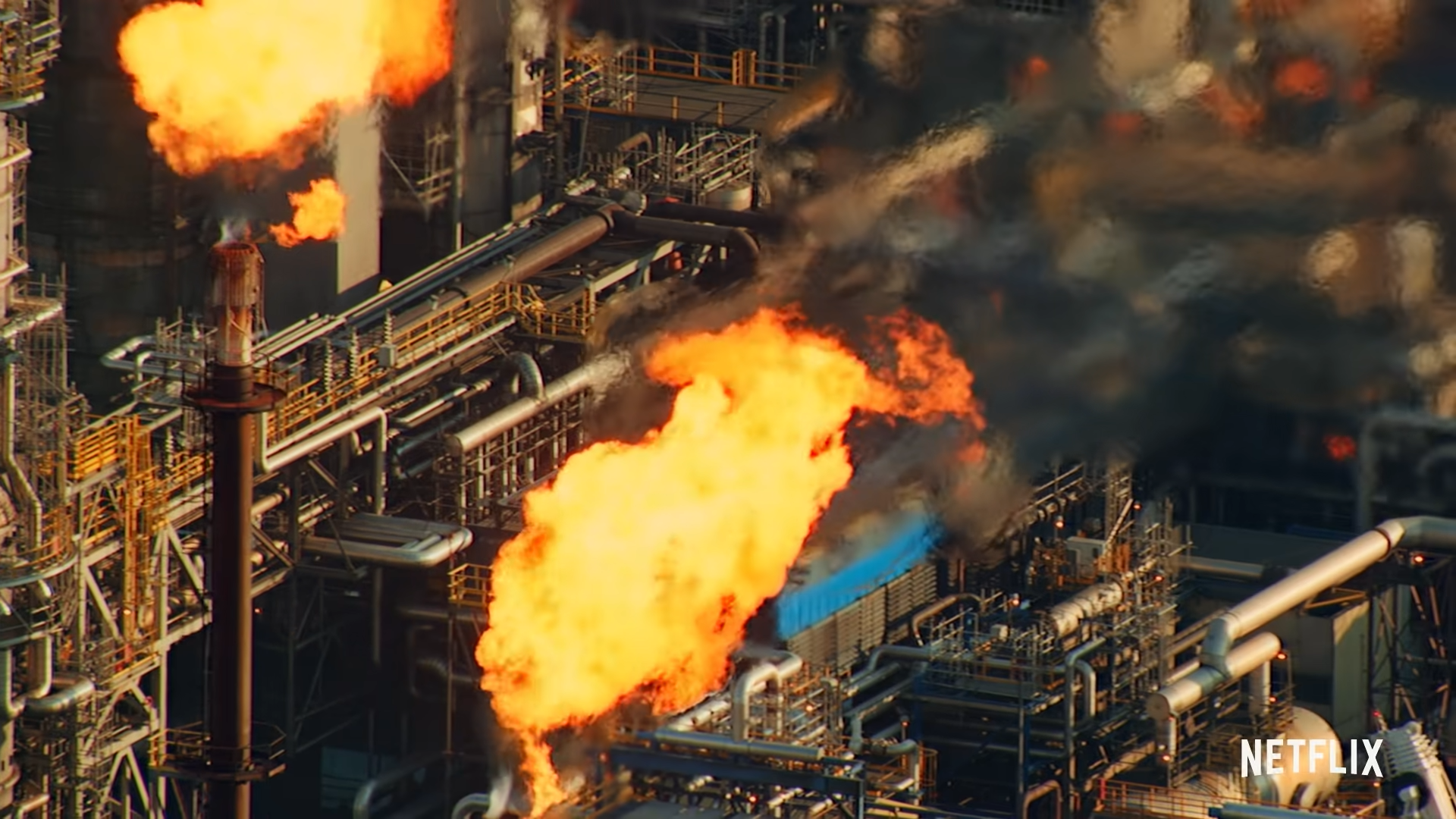 Dave starts the show by telling us how our planet has been in one of its most stable periods for the past 10,000 years, with the average temperature varying by less than one degree celsius in that period. He then hits us with the bombshell that the Earth's temperature has risen by a whole degree in his lifetime, mainly as a result of burning fossil fuels.
Summer sea in the Arctic has gone down by 40 per cent In the past 40 years
He also warns summer ice in the Arctic could be gone entirely within the next few decades, and really brings this into focus with a shot of a polar bear swimming along with no ice to be seen anywhere.
Humans cut down over 15 billion trees each year
There are just over three trillion trees in the world, so at the current rate we'd cut them all down in just 200 years.
Half of all fertile land on Earth is now used for farming
David explains that farming is what separates us from other animals and what allowed us to form towns. We've gone too far now though, destroying whole habitats to feed humans.
70 per cent of the mass of birds on the planet are domestic birds
The vast majority of these are chickens kept for meat and eggs which is a ridiculous stat seeing as there are 10,000 species of bird on Earth.
Humans make up 1/3 of the mass of animals on Earth
This must be the clearest evidence of how humans have made the Earth theirs at the expense of anything else.
60 per cent of the mass of animals on Earth is taken up by animals we raise to eat
Us humans have really messed up the food chain. David ends the show by pointing out that the planet can't sustain seven billion humans all eating meat, and that going veggie really will save the planet.
There is 50 per cent less wilderness in the world now compared to when Attenborough was born
We get worrying updates throughout the show on the fall of the natural world at various points in David's life, but the most worrying stat of all is that the percentage wilderness on Earth has fallen from 66 to just 35.
Earth's temperature could rise by four degrees by the start of the 22nd century
If we continue burning fossils at our current rate, Attenborough warns that the temperature increase could get so extreme that large parts of the earth would become uninhabitable.
Related stories recommended by this writer:
•David Attenborough joins Instagram and breaks record for fastest one million followers
•David Attenborough wrote a letter to Edinburgh zoology students and it's the best thing since Blue Planet
•A third year sent her dissertation to David Attenborough and he replied!