Selling Sunset net worths: How much money all the realtors actually have
Davina is one of the richest and I just want to know how
Selling Sunset is the epitome of flashy. The main premise of the show is selling incredible houses to the rich and famous. It's basically what dreams are made of for most of us. But have you ever wondered what the net worths of realtors on Selling Sunset actually are?
Like, it's clear Christine is doing alright in her Balenciaga earrings, and I've never seen Chrishell wear the same dress twice. And obviously, Jason and Brett run the fanciest agency in LA – there must be a lot of money being thrown around. Here are the reported net worths of each person at The Oppenheim Group on Selling Sunset.
Jason and Brett Oppenheim
Net worth: $50million (£40million)
It's no surprise that the twins are both worth the most, seeing as they are The Oppenheim Group. Both of the boys are qualified lawyers and had a career in law before heading up the number one luxury real estate company in LA.
Christine Quinn
Net worth: $2million (£1.6million)
Christine has had a very impressive career. She started in the entertainment and fashion industry before settling into her career in real estate. She's also married to a retired millionaire in Christian, he's said to have a net worth of around $20million.
Mary Fitzgerald
Net worth: $1million (£800,000)
Mary has had a long career in real estate. She's sold property in London and New York, and now LA working for The Oppenheim Group. In season three, Mary opens up about appreciating every bit of money she earns, as there have been times in her life when she has been struggling to get by.
Chrishell Stause
Net worth: $5million (£4million)
Out of all the realtors, Chrishell has the most bucks. She's definitely proven herself as a realtor on the show, and had an impressive acting career, having previously starred in two American soaps.
Heather Young
Net worth: $1million (£800,000)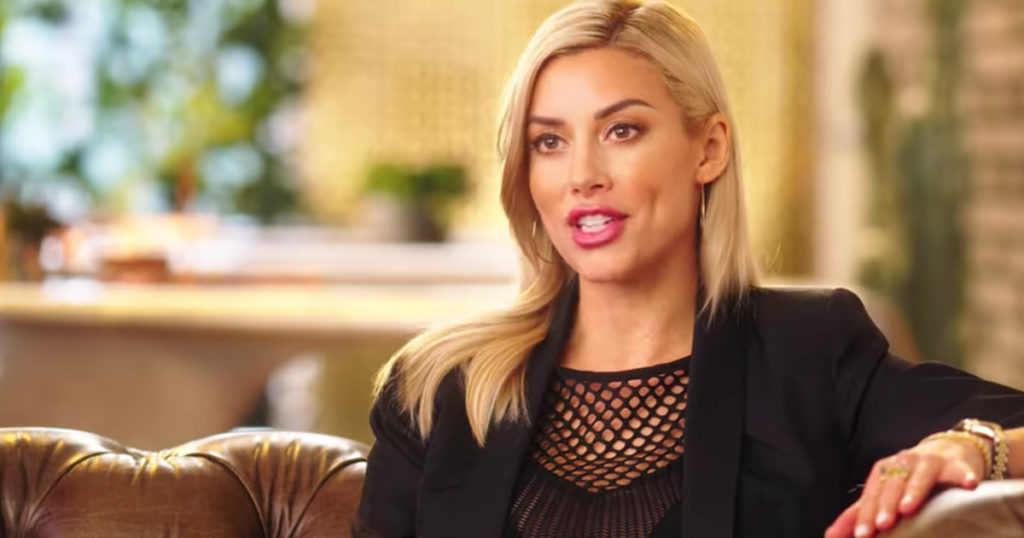 32-year-old Heather is a former model, having previously done shoots for Playboy. So before she was even a realtor she was a well known name.
Maya Vander
Net worth: $1million (£800,000)
Unproblematic queen Maya is also reportedly worth $1million. Maya does real estate in LA with The Oppenheim Group and with Douglas Elliman Real Estate in Miami.
Amanza Smith
Net worth: $1million (£800,000)
Before becoming a real estate agent, Amanza worked as a designer and home stager. She's also worked as a model, with one job including being a briefcase model for Deal or No Deal, and is the CEO of her own company AmanZa LLC.
Davina Potratz
Net worth: $2million (£1.6million)
Davina has previously been a model and worked in the entertainment industry. Her net worth would rise considerably if she sold that $75million listing, mind you.
Selling Sunset season three is available on Netflix now. For all the latest Netflix news, drops and memes like The Holy Church of Netflix on Facebook. 
Related stories recommended by this writer:
• These 36 Selling Sunset season three memes are even wilder than Christine's outfits
• This is how old all the realtors from Selling Sunset on Netflix are
• Quiz: Which of the realtors from Selling Sunset on Netflix are you?
Featured image via Instagram @heatherraeyoung