What are the cast of the Twilight Saga up to now?
Taylor Lautner is engaged and I feel so old
It's been 10 years since the last Twilight movie came out and it got me thinking, where are all the Twilight cast members now?
Well we know Robert Pattinson is still very much hating that he ever set foot on a Twilight set. Kirsten Stewart is becoming an incredible actress who recently played Princess Diana in a movie. Those two never disappear out of popular culture. But what about the rest of the cast? The Cullens, Jacob, Charlie and co have all been quite busy since the saga that defined our teenage years ended.
Some have gone onto star in some really cool projects like a new Netflix series, others have had babies or if you're Nikki Reed you've become a major hippie with your own jewellery brand.
This is where the cast of Twilight are now:
Jacob Black – Taylor Lautner
View this post on Instagram
You know I really thought I knew what Taylor was up to, but turns out I was very wrong. The last thing he acted in was Cuckoo on BBC for three series and he left the show in 2018. And since then nada.
Now Taylor is engaged to a nurse who is also called Taylor. He proposed in a candlelit room filled with roses and they look super loved up. Whatever it's not like I'm jealous or anything.
Alice Cullen – Ashley Greene
Alice Cullen was easily everyone's favourite and turns out Ashley is still pretty popular – she's got over a million followers on Instagram. Since the Twilight saga ended Ashley has done a number of films which are mainly horror and comedy.
Three years ago she was part of the film Bombshell, alongside Margot Robbie and Nicole Kidman, which was a dramatisation of many women's account of sexual harassment at Fox News.
Ashley is now married to Australian-Lebanese TV announcer Paul Khoury. They got engaged at the end of 2016 and were married in 2018. By the looks of her Instagram Ashley is still pretty into the fact that she was on Twilight – she shares the occasional throwback pics and photos with some of the cast. R-Patz is suspiciously missing?
Carlisle Cullen – Peter Facinelli
Ah Carlisle, the man who was meant to be their dad and yet looked the exact same age as them. Since Twilight finished Peter has been acting a lot. He was in a few Glee episodes as the director of Rachel's musical. Peter has done a number of horror films as well and was a regular on the show Supergirl.
Peter has three daughters with his ex-wife and is now engaged to Lily Anne Harrison after proposing to her in Mexico. She is 15-years his junior and ngl they post a lot of cringe pics together. In 2015 he co wrote a fiction book about the Earth with dwindling resources. It's called After The Red Rain if you're so inclined to read it.
Rosalie Cullen – Nikki Reed
After Twilight Nikki has turned very boho. She's created her own jewellery brand called BaYou which works with Dell to transform discarded tech into jewellery. Her Instagram is full of inspirational quotes and urging people to live a more eco-conscious life.
Nikki also gives her Instagram over to a different Black individual every Sunday in order to let them use her platform for "conversations surrounding education on racial advocacy and sustainability".
Yes that is Ian Somerhalder from The Vampire Diaries, they got married in 2015 and have one child together. The irony of her ending up with a fellow vampire is not lost on me. Nikki was previously married to an American Idol contestant but their marriage ended in 2014.
Emmett Cullen – Kellan Lutz
Yes he is just as fit, if not fitter than he was in Twilight. Kellan has done a number of thriller films and played Hercules in The Legend of Hercules. Recently he's got a main role in the drama series FBI: Most Wanted.
Kellan is married to model and TV host Brittany Gonzales after getting engaged in 2017. They're both Christians, so if you follow them on Instagram expect a lot of references to Jesus.
Kellan and Brittany were expecting a baby but sadly Brittany suffered a miscarriage in February 2020.
Esme Cullen – Elizabeth Reaser
After playing Edward's mum Elizabeth has done a few horror films and some theatre work. Her most notable roles though have been Shirley Crain Harris in The Haunting of Hill House on Netflix and Mrs. Winslow in season three of the Handmaid's Tale.
Elizabeth appears to be dating a guy called Bruce Gilbert and she uses her Instagram to raise awareness for a number of causes including Black Lives Matter and immigration.
Jasper Cullen – Jackson Rathbone
Jackson played Jasper who had that very intense stare, but he's clearly still proud of Twilight as he has "vampire" in his bio. He's done a few drama movies since the series ended and had a part on a TV show about a deadly pandemic that destroys 80 per cent of the world. I love when life imitates art.
Jackson is married to Sheila Hafsadi and they have three children together. Nikki Reed is the godmother to his eldest child. In 2014 Jackson was onboard a flight when the engine exploded, there were four injures but thankfully no one died.
Jessica Stanley – Anna Kendrick
Never forget that before she was mega famous Anna Kendrick started out as Jessica on Twilight. And ever since then she's done insanely well – Pitch Perfect, Into The Woods, Trolls and countless others. Oh and she was on an episode of Zac Efron's Down To Earth on Netflix, so she really is winning life.
Anna has been dating English cinematographer Ben Richardson since 2014 and has over 21 million Instagram followers. She's easily done the best post Twilight.
Mike Newton – Michael Welch
Sweet Mike Newton who got friend zoned for a vampire. Since Twilight ended Michael has done a few films including one called Boy Meets Girl, about a trans woman living in a small town looking for love. He's also done a few TV shows with appearances on Scandal and Lucifer.
Michael is now married to Samantha Maggio and they have one child together.
Angela Weber – Christian Serratos
Christian was always gorge but she's somehow got even fitter since leaving Twilight. Her main role after the film series has been playing Rosita in The Walking Dead, which she's been in since 2014.
Her biggest role since Twilight is playing Selena Quintanilla in Netflix's biographical drama about the singer.
Christian has been dating the singer David Boyd since 2017 and they have one daughter together.
Eric Yorkie – Justin Chon
After Twilight ended Justin has been in a number of films but now his main focus is writing and directing. One of his films Ms. Purple was shown at Sundance festival and he's working on a new film that will star Alicia Vikander.
Justin also owns a number of clothing stores called Attic and is part of a K-Pop parody band.
He's been married to Sasha Egorova since 2014 and they have one daughter together.
Leah Clearwater – Julia Jones
Leah was always under appreciated in the Twilight Saga. But since the series ended Julia has been part of Westworld and guest starred in Disney's Star Wars: The Mandalorian.
She's also done a number of movies including one with Adam Sandler and Taylor Lautner.
Julia has stayed pretty quiet about her private life but her Instagram is full of behind the scenes photos and plenty of nature shots.
Seth Clearwater – Booboo Stewart
Was it just me or did everyone fancy Seth during the movies? Since his days of being a werewolf Booboo was in three Disney Channel original movies and a lot of cartoons including Marvel.
Now though he does a lot of art work and shares it with his two million Instagram followers.
Booboo appears to be dating the singer Valentina Cy – his horse was even in her music video, that's defo dating vibes right?
Renesmee Cullen – Mackenzie Foy
Imagine your first movie being cast as the hybrid child of Kirsten Stewart and R-Patz. Wild. After her role as Renesmee, Mackenzie has starred in The Conjuring, Interstellar and The Nutcracker.
She's only 21-years-old and yet by the looks of her Instagram she's living her best life. Mackenzie is mates with Yara Shahidi and Joey King from Kissing Booth.
Charlie Swan – Billy Burke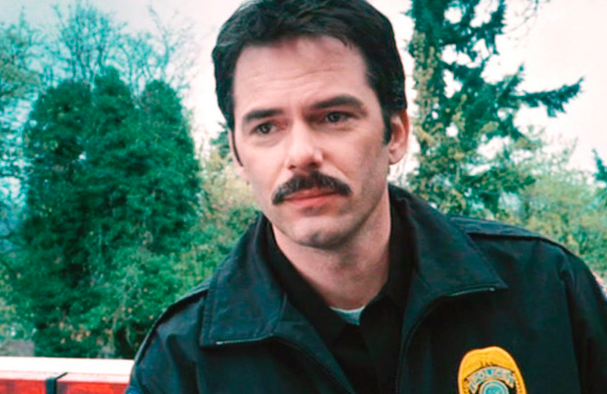 Charlie really made the Twilight films and since then he hasn't done anything quite as good. He was part of a film called Angels in Stardust alongside Alicia Silverstone aka Cher.
His biggest show has been being part of the series Zoo for two years and Netflix's series Maid.
Unfortunately he doesn't have an Instagram account but he does have a Twitter where he is sharing promo for the show he's doing with Rob Lowe.
Caius – Jamie Campbell Bower
View this post on Instagram
Ok so Caius wasn't fit but the guy who plays him definitely was. After Twilight Jamie was one of the lead roles in the Mortal Instruments movie and he reprised his role as young Grindelwald in the Fantastic Beasts movie.
Jamie voices a character on Thomas & Friends – a show about Thomas the Tank Engine. He's also been in a stage adaptation of Bend It Like Beckham and the newest series of Stranger Things.
Related stories recommended by this writer:
•PSA: The new Twilight book is coming out next week!!
•Every salty thing Robert Pattinson has ever said about how much he hates Twilight
•Take this quiz and we'll tell you which Cullen family member you are