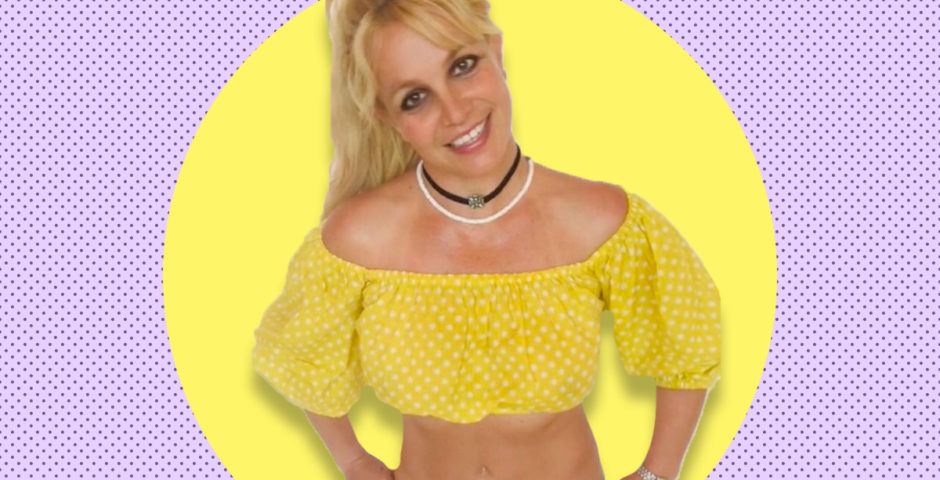 This is everything we know about Britney Spears' conservatorship
She's been living under it for 12 years
In the past few weeks there has been a huge #FreeBritney campaign online, with people discussing the "conservatorship" which pop star Britney Spears is living under.
In the guardianship, it is said that Britney's father, Jamie Spears, has control over aspects of her life and finances. With the conservatorship having been renewed until next month, fans of Britney are using now as a time to find out more about it and are spreading the #FreeBritney movement. But what even is a conservatorship? And what does it mean for Britney Spears?
Firstly, what even is a conservatorship?
A conservatorship is a legal guardianship usually put in place for those unable to make decisions for themselves. They are often taken out for people with mental health issues, the elderly or for people who cannot look after themselves safely.
The conservator is the person who controls the conservatorship. They may be only of the "estate" (financial affairs), but may be also of the "person," – this means the conservator takes charge of overseeing the person's daily activities, such as health care or living arrangements.
What is happening in the Britney Spears conservatorship?
Britney Spears has been in a conservatorship for 12 years. After Britney had a public breakdown in 2007 and was admitted to hospital in 2008, Britney's father applied for a temporary conservatorship which was later made permanent.
In her case, Britney's financial assets, her estate and career negotiations are being managed between her father, Jamie Spears, and an attorney. The conservatorship is said to prevent her from making poor financial and business decisions and to help her avoid "toxic" people.  The co-conservator, attorney Andrew Wallet, was brought in also to manage Britney's finances. Wallet had managed to grow Britney's estate by $20 million during the time he was co-conservator. He later resigned without giving a specific reason.
According to court documents, Britney's father, Jamie Spears, has the power to negotiate business on her behalf. He can also sell her property, file restraining orders for her, and restrict those who visit her. Every purchase Britney makes must also be logged in reports which are reviewed by the court annually.
The exact terms of the conservatorship aren't known, but reportedly the terms under the Britney Spears conservatorship state she cannot do the following without gaining permission from her father: Drive, vote, get married, have children, spend her own money, see how her money has been spent, see her children, leave her home, hire a lawyer, control her own career, speak publicly about the conservatorship, do interviews which aren't scripted or have been approved by her father, use her phone or social media unmonitored, contact anyone unmonitored, go shopping or go for a walk. These terms have never been confirmed publicly by Jamie or Britney Spears.
In May this year, Britney's conservatorship was extended until at least August 22nd 2020. According to documents obtained by Entertainment Tonight, a hearing never took place due to the coronavirus pandemic. In 2019, Jamie Spears is reported to have requested to extend his daughter's conservatorship to more than 10 states, including Hawaii, Florida, and Louisiana.
Fans have argued the conservatorship controls and manipulates Britney, but a three-month investigation by The Los Angeles Times found no evidence to suggest she had been harmed by the arrangement. Law experts told The LA Times a conservatorship is an unusual measure for someone as young and productive as Britney, and they are usually intended for elderly people with mental disabilities they have no chance of recovering from.
According to Business Insider, Britney Spears' most recent financial documents showed that as of 2018, she had a net worth of $59 million. That year she spent $400,000 on living expenses and $66,000 on household supplies. According to the same report, she also spent $1.1 million on her legal and conservator fees that year. Her father took around $128,000 of that.
Larry Rudolph, Spears' manager told Washington Post: "The conservatorship is not a jail. It helps Britney make business decisions and manage her life in ways she can't do on her own right now."
Britney has never publicly spoken about her conservatorship or the #FreeBritney movement. However she reportedly asked a judge to end the conservatorship in 2019 – this was denied.
Related stories recommended by this writer:
• Free Britney: Why everyone is suddenly calling for Britney Spears to be freed
• Britney burned down her home gym with candles and the memes are lit
• A condensed explainer of all the drama going on in the TikTok Hype House