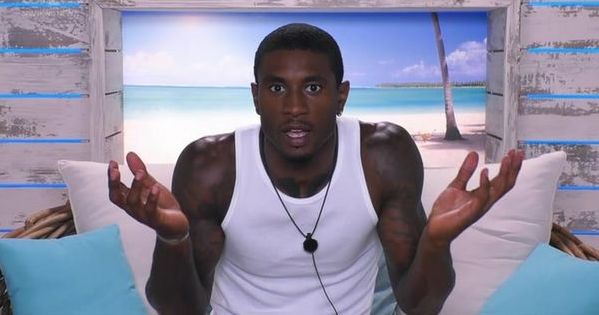 Ovie used to secretly leave the Love Island villa to play basketball
Apparently he was a demanding Islander!!
According to his fellow Islanders, Ovie Soko used to leave the Love Island villa multiple times in order to play basketball.
After demanding producers to let him have a basketball to play with, it has been revealed they gave in and put a makeshift court in the front garden of the villa. He was then let out of the main villa off-camera so he could practice his sport.
In an interview for Heat Magazine's Love Island Under The Duvet series, Anton and Belle said Ovie was one of the most demanding Islanders.
When asked what the most outrageous request to Love Island producers was, Anton said: "Ovie wanted a basketball."
Belle said: "He had to really winge for it, but after a lot of moaning they came through."
Anton then explained that a basketball court was put up in the front garden area of the villa.
Apparently at lunchtimes when they weren't filming, Ovie was allowed to sneak out of the villa to go and play.
In his professional career Ovie has played for Boulazac (in France), Aries Trikala (in Greece) and Murcia (in Spain). So it's no surprise he wanted to keep up his practicing.
In the interview Belle and Anton also shared that Islanders had a few McDonald's deliveries after a McFlurry was spotted by viewers in the fridge.
Belle said: "We had a few of them, we needed that. I had a few chicken nuggets here and there."
For all the latest Love Island news, gossip and memes like The Holy Church of Love Island on Facebook.
Related stories recommended by this writer:
• Love Island Gossip Column: Which Islanders are now dating?! And Ovie is becoming a TV chef!!
• This is how much money Ovie makes outside the Love Island villa