The 39 most savage memes from the Love Island reunion
Can we talk about Tommy's shoes?!
Last night was the long awaited for Love Island 2019 reunion. The show might have only ended last week, but obviously we have missed the Islanders so much we already needed to see them all again. As we relived all the drama from the series, there was a new wave of Love Island reunion memes.
Twitter went wild for the Holy Fuckboy Trinity™️ aka Michael, Danny and Jordan, we were SHOOK by Tommy Fury's god awful shoes, and did the Love Island producers really think we weren't going to notice Sherif wasn't there?!
Here are the 39 most savage Love Island reunion memes. The show might be over, but the memes will forever live on.
1. I can smell the Lynx Africa in this pic
2. MAKE HIM STOP
3. OoOooOk THEN ?
4. I mean, WOW
5. A walking nightmare
6. He can do what he wants tbh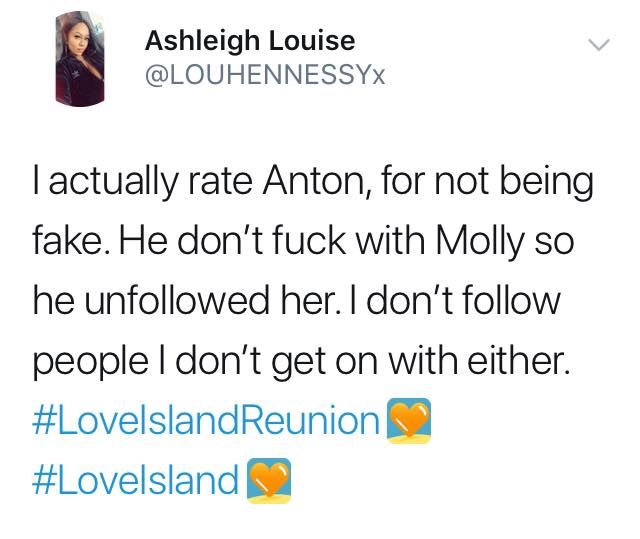 7. SAME HUN
8. I want a Greg pls
9. If I were her I wouldn't look at him again
10. 'He's got a really sexy body'
11. Oh my god my heart
12. TELL HIM SIS
13. EXCUSE ME WHAT
14. RETURN OF THE KING
15. Spit it out hun, did you like the comment or no?
16. Sis is BOOKED UP
17. Hahahahaha someone take him home
18. WHERE WAS SHERIF????!!!!
19. Woah I did not notice this
20. Not next to my King and Queen they don't
21. Iconic
22. Love Island producers continue to work hard
23. Danny is defo Michelle
24. Oh they are really gonna do that ok then ?
25. GO ON BELLE HUN
26. HERE THEY ARE
27. HahAHaHa no x
28. Brb getting my popcorn!!!!!!
29. Give it up please
30. He really came just for the snacks
31. Who is this man???!!!
32. Don't disrespect season two like that
33. ? HUNS ?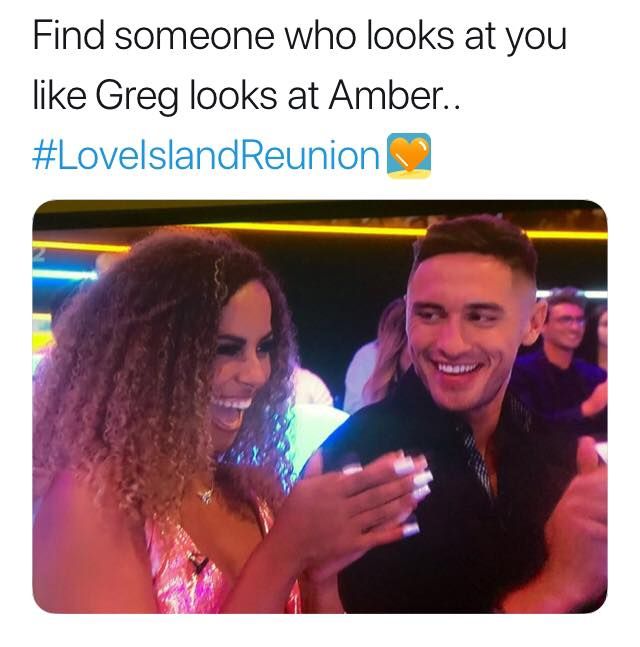 34. I'm so happy yet still so sad inside x
35. NEVER FORGET THIS MOMENT
36. Wait, who is this???
37. Where is the justice for Sherif???
38. This photo makes me feel uneasy
39. What was Caroline doing at this point
For all the latest Love Island news, gossip and memes like The Holy Church of Love Island on Facebook.
Related stories recommended by this writer:
• The Love Island final voting figures are here and it was pretty close!!!
• These 47 memes from the Love Island final signify the end of a wonderful era
• These six Islanders were the only ones to apply for the show this year