Sex Education season two is coming and here are all the juicy details
Netflix blessed us with one of the best British comedy series' we've seen in a while, in the form of Sex Education. It's unapologetic diversity, simple and natural humour and all round relatable insights into the reality of being a teenager, has left us desperate for a Sex Education season 2.
The show follows a bunch of 16-year-old sixth formers who are all either trying to figure out how to have sex, or how to have better sex. The son of a sex therapist teams up with his edgier and cooler classmate (played by Emma Mackey) to set up their own sex clinic, and earn some cash. Rather than tying up all the loose ends, episode eight leaves you with more questions than answers. Without any spoilers, there are relationships and plot lines that are just beginning – so this can't possibly be the end.
So, is there going to be a second series? Here is everything we know.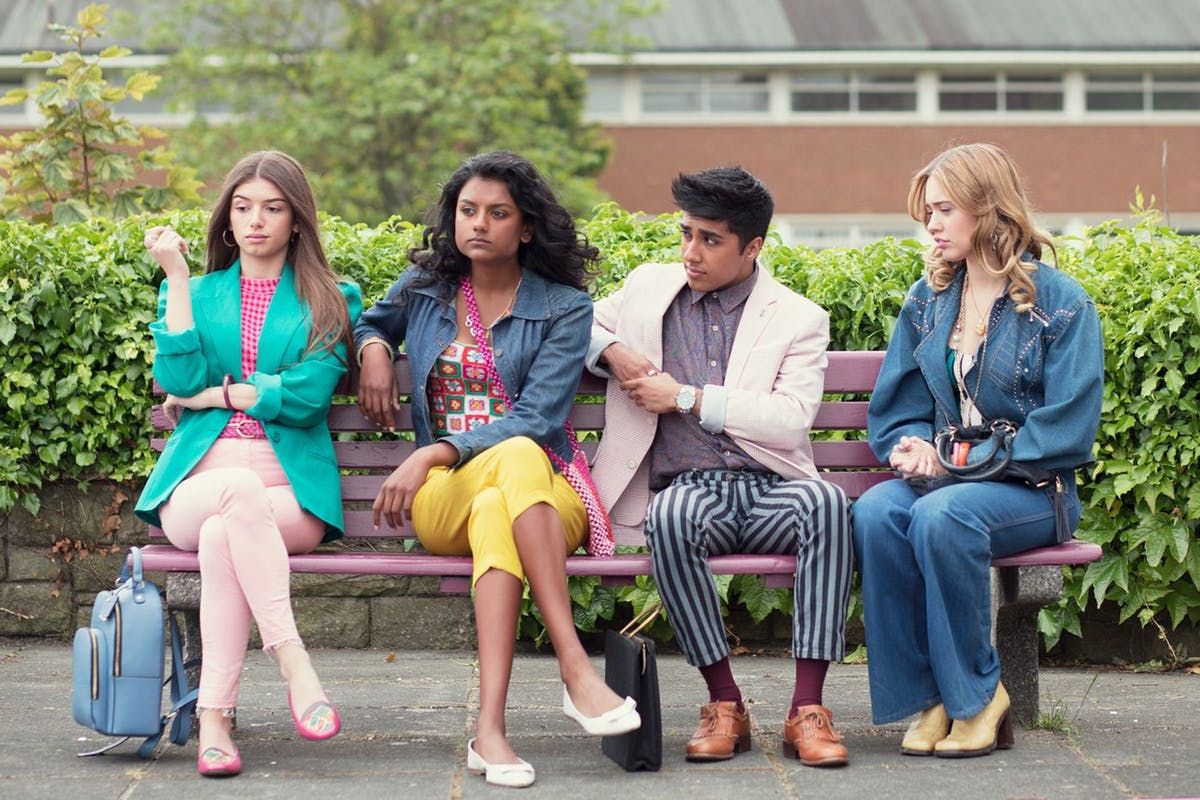 Will there be Sex Education season 2 on Netflix?
By the end of season one, it was pretty clear that wasn't going to be the end for Sex Education. And yep, Sex Education season 2 was shortly confirmed. We've got a trailer, some hints at the plot, now all we need is an official release date. Creator of the series, Laurie Nunn, has said it's just a matter of time before we know all the juicy details.
She told Thrillist: "We have started working on it.
"It's all up in the air. We definitely started thinking about it. So we have some ideas which is exciting."
When will the second season be released?
This is the crucial detail that hasn't been confirmed. But, Netflix does seem to follow a similar pattern when scheduling its shows. If Sex Education follows the usual time frames, a new season could be expected early in 2020!!!
Which cast members will be returning?
Our fav cast members from season one are all returning. Laurie Nunn told Thrillist: "I'm just totally in love with all the characters and I just want to spend more time with them. Series one is very much Otis' journey and I think he will again, if we're lucky enough to get a series two we will always come back to Otis. He's a fantastic leading character but the fact that we've got this great ensemble and these amazing young actors who have also just brought so much to those characters. It just feels like they could go anywhere."
The teaser trailer literally says "Otis is back" and is a Regina George in Mean Girls style video of all the cast members describing what Otis is like to them. Cast fav, Aimee Lou Wood, described him by saying: "That's why his helmet is so big. It's, full of secrets." Iconic.
The trailer gives us all the evidence we need to say the likes of Maeve Wiley, Otis Milburn, Eric Effiong, Ruby, Jackson Marchetti, Adam Groff, Aimee Gibbs and Lily will be back for the Sex Education season 2 cast.
What could the plot be like?
Laurie Nunn hinted there is space for lots of new relationships in the second series. She said: "I love the idea of getting different characters together. If not together in a relationship, just together in the space."
Emma Mackey, who plays Maeve Wiley in the show, told Teen Vogue she would like to explore character relationships more. She said: "I hope that Maeve and Aimee have a lot more time together, that their friendship comes to the forefront and centre stage because I think there's something really beautiful there… A focus on female friendships would be amazing."
If the show picks up where it left off it means we could expect a lot more from Otis and Ola, and we would find out what happens to Adam – who is dating Aimee IRL btw!!!
Watch the Sex Education season 2 announcement and teaser trailer:
Related stories recommended by this writer:
• This is what the cast of Netflix's 'Sex Education' are like in real life
• Say hello to Emma Mackey, Leeds graduate and Maeve Wiley in Netflix's 'Sex Education'
• Sex Education's unapologetic diversity is what makes it so powerful
• Meet the Cardiff University third year who has a part in Netflix's Sex Education