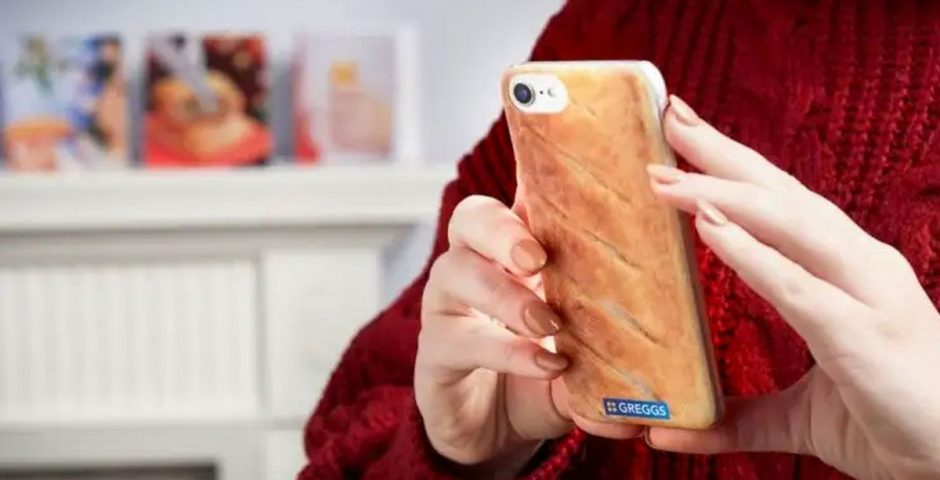 The Greggs Christmas merch sold out in MINUTES
People are selling it on eBay for five times the price
A week ago, it was announced that Greggs were selling Christmas themed merch. We all have that friend who's utterly obsessed with Greggs, and this year, instead of buying them a £10 voucher for Christmas, you could finally give them the Greggs merch they always wanted.
But, the merch sold out in just minutes, and people who managed to get their hands on it are reselling it on eBay for up to five times the price.
The range includes a £3 reusable cup, a £10 steak bake phone cover, £18 Christmas jumper, £6.50 pin badges, £4 Christmas gift card, £4 socks, £50 high roller gift card and £10 umbrella.
A pair of sausage roll socks are being sold for £20 by a London seller – the bidding only has eight hours left so be quick!!!
There's also some being sold for cheaper – with the bidding currently at £10.50.
A Greggs Christmas jumper is up for £30 even though it sold in stores for £18.
The sausage roll phone cases are on for £15, but there are three listings up currently, where the lowest bid stands at £4.20.
There is also a £10 listing for the pin badge set.
A Greggs spokesperson said: "Our sausage roll and doughnut socks are definitely this year's on trend Greggs stocking filler.
"We've had queues of people and in some shops they sold out in just 10 minutes."
We are working to clarify if there are any plans to release more.
Related stories recommended by this writer:
• Which Greggs menu item is your uni?
• Quiz: Are you more of a Greggs person or a Pret person?
• We've figured out exactly where the North is by plotting every single Greggs store on a map