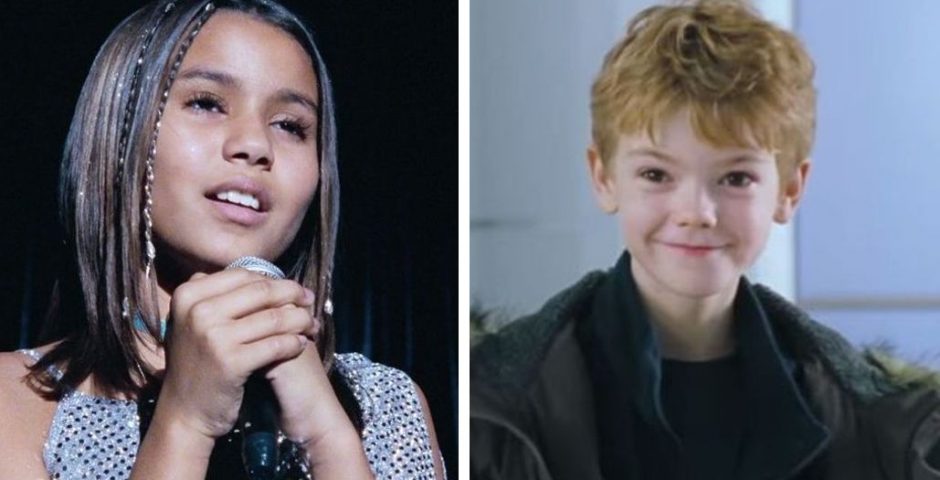 This is what the little boy and girl from Love Actually look like now
It's been fifteen years since the iconic film Love Actually came out. You'll never forget the moment your heart broke as Emma Thompson realised her husband was cheating on her. Or how uncomfortable you felt when creepy Mark chased his best friend's wife (Keira Knightley) around for the entire film.
But whatever happened to the little boy and girl? What do young Ben and Joanna look like now?
Thomas Brodie-Sangster
Thomas Brodie-Sangster was 12 when he played Ben in Love Actually. He's now 28!!! Wow I feel old. And this is what he looks like:
Since Love Actually, he's been in Nanny McPhee and Game of Thrones. He's also starred in a BBC series called Wolf Hall and the Maze Runner movie.
But how does he look so young at 28?! According to The Guardian, he still finds it hard to get served in pubs. When he didn't have his ID on him, he asked people to look him up on IMDb. They didn't serve him a pint but asked for an autograph instead.
Tom told Interview magazine that he's proud of his role in Love Actually: "It's still something that I hold close to my heart, even though it comes up all the time. People are only ever nice about it."
Olivia Olson
Olivia is 26 now and is best known for playing Joanna Anderson in Love Actually.
Olivia told The Morning Show in Australia that she can't believe how popular the film is so many years on. She said: "I can't believe people still care, that they're talking about it. It's so awesome. 15 years is a long time. I remember how excited my mum was, she was a fan girl for Hugh Grant! I didn't know who anyone was, I was 9, but nowadays it's such a blessing that I was a part of this huge, superstar cast."
Since Love Actually. Olivia has gone on to voice Vanessa in Disney's cartoon Phineas and Ferb and the fourth Powerpuff Girl, Bliss, for Cartoon Network.
She's released some music. Her latest album is called Nowhere Land.
Recommended stories by this writer:
• Quiz: Which Love Actually character are you channeling this Christmas?
• I watched Love Actually for the first time and actually, it's a fat-shaming, sexist pile of crap