Here's which unis are providing pronoun badges for transgender students this year
We reached out to 40 UK unis to find out
In light of the University of Edinburgh introducing pronoun badges for their freshers, we've reached out to 40 UK universities to find out the provisions they are putting in place for transgender students arriving in September.
Our investigation has revealed a number of different arrangement unis are making for trans students, sometimes for the first time ever. This includes appointing trans officers in the SU, installing gender neutral toilets and celebrating the international day against homophobia, biphobia and transphobia. It also includes LGBT+ allies training and services helping students through the transition process.
Read on to find out what your uni is doing in order to promote transgender inclusiveness.
Aberdeen
Gender awareness flyers
The University of Aberdeen will produce two flyers that will be distributed during Welcome Week in order to raise awareness of the terminology associated with gender and sexuality and highlight areas around respect, stereotyping and asking for and receiving consent.
The flyers will be supported by web content, including links to Student Support services.
Birmingham
LGBT mentorship programme
Birmingham's Guild of Students have introduced an additional role so there will now be a designated trans officer who collaborates with the other two LGBT+ officers in order to provide dedicated support.LG
They have also implemented a range of measures to welcome transgender students joining the university, including, but not limited to, simple and sensitive processes for students to be known by their preferred gender identity in their electronic and online systems, student and staff friendship networks, an annual welcome reception for LGBT students at the start of the academic year and increased availability for gender neutral toilet and changing facilities.
Birmingham are also the first UK university to run an LGBT mentorship programme, where approximately 30 LGBT students are paired up with LGBT staff, alumni, or professionals in the city.
Bournemouth
Trans and non-binary campaign
Bournemouth told us they don't differentiate between students and that support is available for all. They say that transgender students who want to discuss their situation can contact the Equality and Diversity Advisor or other support services.
They have gender neutral facilities across campus and are a Stonewall accredited institution who celebrate the Transgender Day of Remembrance.
Bournemouth's student union has a trans and non binary campaign which can be found on Facebook.
Cardiff
Specialist LGBT+ therapist
Cardiff provide gender identity training workshops for staff and student peer supporters.
This training covers content relating to transgender matters: the meaning of terminology, the importance of pronouns, the meaning of non-binary identities, social/legal transition, how to be inclusive/supportive and has been offered to a range of university staff and student peer supporters.
Students can request one-to-one support (counselling/wellbeing appointments) with a therapist who has specialist training and qualifications regarding LGBT+ issues and working with gender diversity. Student Support and Wellbeing also has a commitment to maintain and grow this expertise.
There are also dedicated intranet pages for LGBT+ students, containing support and self-help resources including local resources outside the University to enable students to access that pathway if it is their preference.
Student Support and Wellbeing staff meet regularly with representatives of the LGBT+ Society. Student Support & Wellbeing have issued an in-depth survey to the LGBT+ Society to ask about the specific needs of the LGBT+ Community, including options for:
A peer-led LGBT+ Support Group , a therapist-led LGBT+ Support Group, an online forum and specific training for the LGBT+ Community in regards to Suicide Risk Reduction, Mental Health and Violence and abuse (as the LGBT+ community is disproportionally affected by these issues).
In 2017 they launched their Online Disclosure Tool which can be used for students who wish to make an identified or anonymous disclosure of any form of abuse, including harassment, bullying, hate crime. This is open to anyone, but is specifically inclusive of students with LGBTQ+ identities. Support is then provided by a trained Disclosure Response Team member (for identified as opposed to anonymous disclosures).
In addition, Cardiff work in partnership with Rainbow Bridge. They are a specialist, external partner organisation which provides support to LGBT+ individuals experiencing domestic abuse. The Rainbow Bridge Team comes to the Student Support Centre once per month, during term-time, offering one-to-one, confidential appointments to LGBT+ students experiencing domestic abuse or anybody wanting advice or worried about a friend.
Cardiff also plan to introduce a new Support Pathway for trans students who are wishing to transition at university during the coming academic year.
Students will be able to submit an online form, which will lead to an invitation to meet with a member of the Student Support and Wellbeing team and their target will be to offer this meeting within two weeks of a request.
At this meeting, information and support will be provided about practical issues such as potential changes to name on university records, how to obtain a new ID card, any accommodation requirements or any accommodation issues impacted, how to be supported to communicate transition to relevant staff in the student's school.
If counselling is desired, the pathway will also ensure trans students are fast-tracked for counselling support as a next step.
There are also plans for a collaboration with the Students' Union on a male mental health campaign in November 2018. Cardiff have suggested there be a specific focus on GBT+ men.
Edinburgh
Pronoun Badges
Edinburgh have introduced pronoun badges allowing people to identify "he," "she," or "they." This is in order to prevent the mis-gendering of trans or non-binary students.
They also produced a guide to pronoun use, explaining the importance of normalising the practice of sharing gender pronouns.
Students and academics are being encouraged to sign their emails with their name, contact details and gender pronouns.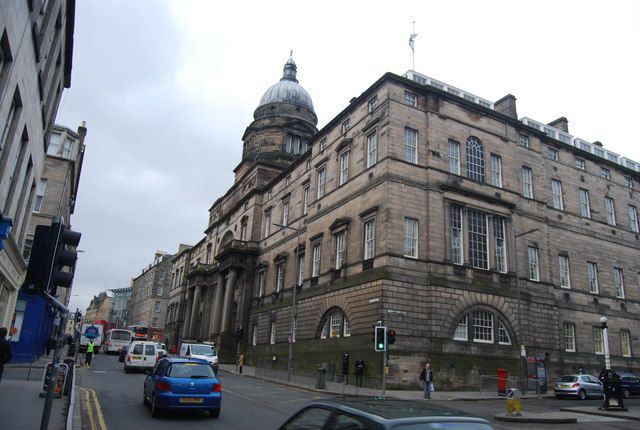 Glasgow
Pronoun Pledge
Glasgow do not have pronoun badges for incoming students, but do have pronouns on the ID passes for their SRC "Freshers' Helpers" (the volunteers who help support Freshers' Week and welcome their new students). This is to ensure that they are creating an environment where asking for someone's pronouns is normalised. All of their helpers are also given a training briefing, designed and delivered by the Glasgow University LGBTQ+ Students' Association (GULGBTQ+), called the "Pronoun Pledge" which explores why it's important not to assume anyone's gender and how to open up a dialogue to ask someone what pronouns they use. They also encourage their student council members to have their pronouns in their email signatures.
Glasgow also have student representatives on their council who work closely with GULGBTQ+ and the University's Equality and Diversity Unit to raise and resolve issues affecting trans and non-binary students at Glasgow.
There is also a project at the university to diversify the curriculum and make it more LGBTQ+ inclusive, with a specific focus on trans and non-binary representation and inclusion.
Hull
A broad range of support services are available for students to access. This includes assistance for students who are changing their gender identity with access to advisors who have undergone specialist training in transgender awareness provide sensitive and confidential support.
Within Hull Students' Union there is a liberation group, LGBT+ who represent LGBT+ students and campaign on issues that affect them. This group that ensures all LGBT+ students at the University of Hull have a voice on campus and a place to meet other LGBT+ people.
The LGBT+ group includes a representative who specifically acts for and connects with transgender or gender questioning students. That representative will deliver an informal welcome talk in the Student Union building for students arriving for the first time or looking to find friends and hear about what support is available to them.
King's College London
Trans Matters Toolkit
King's College has introduced a range of things to promote trans-inclusiveness, including embedding gender awareness streams in staff and student equality training programmes, supporting the development of trans student and staff networks and as a university, celebrating trans political and cultural milestones.
King's has also developed an online "Trans Matters Toolkit" that creates a one stop shop of information about how best to access trans specific healthcare and accommodation services, as well as general information about how to make the most of life at King's.
Lincoln
Lincoln recognise the importance of students from all backgrounds feeling included in the whole University experience. They asked a small number of transgender students accessing their Student Wellbeing Service, both current and prospective, about the use of pronoun badges and the feedback was that their preference was not to have them.
They offer a range of support to transgender students through the Student Wellbeing team, including a dedicated Wellbeing Advisor for transgender students. Those accessing support are asked if they have a preference in how they are addressed so that they feel comfortable within the University community.
Liverpool
LGBT society
There are no plans to use pronoun badges during Welcome Week. In terms of support for trans students, all students can access Student Welfare Advice and Guidance for support, including practical support such as changing name or gender on university records.
Liverpool also have an active LGBT society, providing social links and peer support for trans students.
Liverpool John Moore's
The university is discussing plans to make pronoun badges available later in the year.
Loughborough
LGBTQ+ support group
Loughborough have established a working group to look at LGBTQ+ issues and one outcome of this is the reassignment of some toilets across campus as gender neutral, which is currently underway. Throughout Freshers' Week the Students' Union are also planning on making pronoun stickers available to Union staff and students.
Manchester
The University of Manchester was named as one of the top 10 most trans inclusive organisations by Stonewall in January. It is common practice at Manchester for pronoun options to be offered at student events.
Manchester Met
Gender neutral toilets
Manchester Met will not be offering pronoun badges for freshers this year, but say they are largely in support of offering similar measures.
The university has drafted a policy which outlines their responsibilities and procedures in how the university will support its students undergoing transition. The Students' Union is in support of the policy and we are offering suggestions for edits next week. Transphobia and discrimination against trans people is in violation of the SU's House Rules.
They have gender neutral toilets in the SU building and in a few buildings across the university and are working on a way to make the location of these more accessible to students. One of the edits the SU is suggesting in the policy is to record the trans status of students in E&D monitoring and to include non-binary genders in forms for enrolment of students.
Nottingham
Nottingham aren't running pronoun badges this year, but are considering it for the future. The Nottingham LGBT website provides a complete description of what comes under the umbrella of trans (including non-binary people and people who identify with the opposite gender they were assigned at birth) and also provides links to numerous trans welfare charities.
Nottingham Trent
Trent have a designated support officer for transgender students who can be contacted regarding individual circumstances.
Ways in which Trent can help transgender students include: communicating a student's gender identity and pronouns to their course team, help students catch up with uni work if it is missed due to issues related to gender dysphoria, advice on how to update individual student records to reflect their gender identity, arranging for a new student card if the original one no longer correctly reflects that student's name or physical appearance, supporting students in the coming out process.
Oxford Brookes
Transgender and Gender Identity Policy
Brookes have a specific commitment to advance equality and promote fair and inclusive practice for current and prospective trans students, and to foster a safe and positive environment for all forms of gender identity and expression.
Brookes' approach to gender identity and provision of support for trans students meets the requirements of the Equality Act 2010, though they go beyond legal compliance as they believe that current legislation does not cover a fully inclusive definition of trans identities.
They have a "Transgender and Gender Identity Policy" which students are made aware of as part of their introduction to the university. This outlines our positive approach in ensuring appropriate support and provision for trans students.
Reading
Diversity blog and LGBT+ Allies Programme
The university respects an individual's right to self-identify as male, female, gender fluid, non-binary or any other gender identity and commits to recognising all members of the University community however they choose to present gender in so far as is reasonable and practicable. They are also committed to providing appropriate support to individuals before, during and after transition.
Reading's Trans and Gender Identity guidance advises staff and students to acknowledge a person as the gender they identify as from the outset of the transition process, including using the individual's chosen name and pronouns from the day they begin transitioning, if this is what they wish to happen.
In June 2018, the university also published a new policy on the provision of gender neutral toilets. This includes guidance for project teams on providing gender neutral toilets, alongside gendered toilets, in existing and new buildings on our campuses. They aim to provide at least one gender neutral toilet in all major buildings and these are clearly signposted, as well as being shown on campus maps.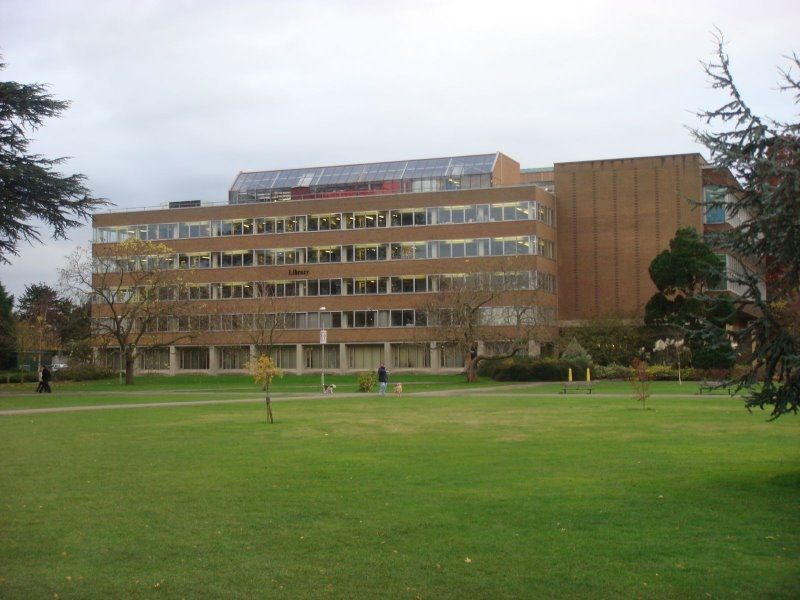 The University of Reading offers a wealth of information and resources for the LGBT+ community, all of which is listed in the Trans and Gender Identity guidance. They have a dedicated diversity and inclusion website and two Deans for Diversity & Inclusion (in a job-share role), whose aim is to promote diversity and inclusion initiatives and activities across the University. They have supported Reading Pride for the last three years, have a diversity blog: #DiverseReading and celebrate IDAHOBIT (International Day against Homophobia, Transphobia, and Biphobia) every year by flying the LGBT+ flag.
Reading also have an LGBT+ Allies programme which is aimed at non-LGBT+ staff who believe in LGBT+ equality and have an LGBT+ Staff Network for LGBT+ staff and allies.
In February 2018, the university achieved its highest ever Stonewall ranking in the Stonewall Workplace Equality Index (WEI) 2018. The Workplace Equality Index is a benchmarking tool for employers to measure their progress on lesbian, gay, bi and trans inclusion in the workplace.
Reading University Students' Union (RUSU) has a full time Diversity Officer and a part-time LGBT+ Officer.
For students, Reading have information on their student website, an LGBT+ society and the University Wellbeing and Counselling Service.
St. Andrews
The university treats all trans staff and students with dignity and respect and seeks to provide a work and learning environment free from discrimination, harassment or victimisation.
St. Andrews are looking at best ways to adopt a pronoun initiative this academic year, recognising that there are other pronouns in addition to "he", "she" or "they".
The Students' Association LGBT+ subcommittee already supports the use of pronouns across all student council meetings, however at present this does not extend to the use of badges.
Stirling
Stirling are constantly developing how they can best support their trans students at the University of Stirling, and do not currently offer pronoun badges. They are deeply committed to ensuring our trans students feel supported during their time at Stirling.
Strathclyde
Award winning research programme
Strathclyde lead TransEDU, an award-winning research programme examining the support needs of transgender applicants, students and staff in universities and colleges across Scotland.
During the current academic year, Strathclyde will also have a named contact for trans, non-binary and gender diverse students.
Sussex
Pronoun badges
Sussex made pronoun badges available for students and staff last year and will be doing the same in this year's Freshers Week.
The university also worked with the council to distribute badges last year.
Sussex also have a Trans & Non-binary Students Officer to represent trans and non-binary students.
UEA
UEA offer a wider range of identities to choose from at registration for students (male, female, gender fluid, non-binary and other with a free text box) and offer Mx as a title, also at registration.
They also have guidance for transitioning students which signposts them to the right people to approach if they need to change records, or have additional kinds of support.
York
Gender neutral toilets
York has provisions for students to use gender neutral pronouns on official transcripts and documents, as well as allowing students to update these pronouns during their study.
Chosen names can also be updated while studying which can again, be included on official documents. They also have dedicated support staff in the student support centre who will help guide transitioning students with changing legal documents and updating university records, so they don't have to do it alone.
There are gender neutral toilets across campus and all new builds are assured to have gender neutral toilet facilities to make sure students can feel comfortable. York also has gender blind sexual health and sanitary supplies available to all students for free from the Students Union.
YUSU (York's Student Union) are currently working on setting up a web-page of guidance and support for trans students, which should be live soon, and are also working to get sanitary bins available in both gendered bathrooms and gender neutral bathrooms – to provide sanitary care for all students.
The following universities have yet to respond to The Tab's request for comment: Kent, Bath, UWE, Sheffield, Newcastle, Aberystwyth, Leeds, Northumbria, Leeds Beckett, Plymouth, Exeter and Leicester
Lancaster University and the University of Warwick declined to comment.
Featured image: AWang (WMF), from Wikimedia Commons