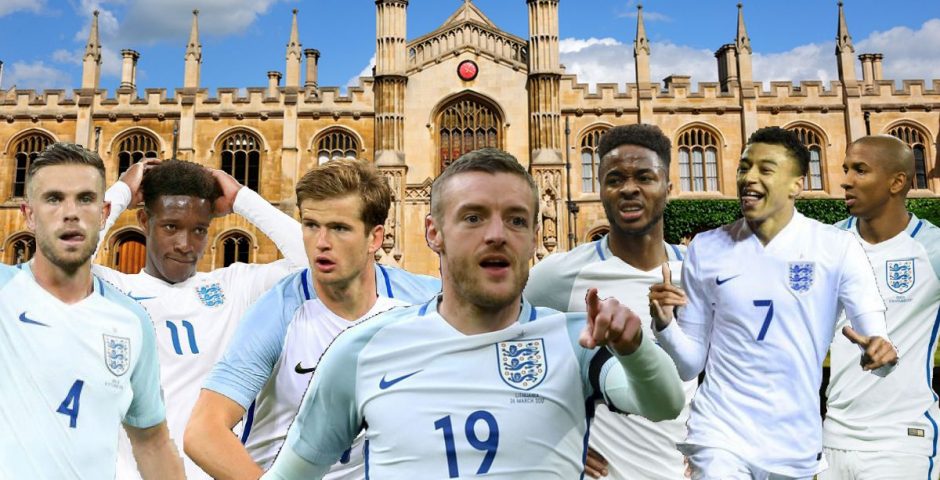 Get on the plane and find out which England World Cup squad member your uni is
Football's coming home (to do his laundry)
Gareth Southgate has just announced the group of footballers who will carry the hopes and dreams of a nation to this summer's World Cup in Russia.
The squad getting on the plane will encounter more hooliganism than your uni takeaway at 3am, and return home to more disappointment than when you told your parents you were on track for a 2:2.
If you want to spoil the surprise of having it revealed through universities, England have done an actually-not-cringe announcement video.
And, with 24 universities in the UK's most elite collection of Higher Education institutions, and with 23 players (plus Gareth Southgate to make the maths work) in the UK's most elite national football team, there was only one thing for it.
Buckle up and find out which member of England's world cup squad your Russell Group uni is.
Jordan Pickford – Warwick
Nobody's really sure where Warwick is, but it's in that episode of the Inbetweeners. In the same way, nobody has any idea where Jordan Pickford came from, but he looks like a combination of pretty much all the characters in that show.
You can literally hear him chatting to his mates like Jay about how he's played in goal for England even though none of them believe him. When it actually transpires to be true the only thing you can say is "it's not my first choice."
Jack Butland – Birmingham
Although pretty indistinguishable from the other midlands goalkeeper uni, UoB (the B is for Butland), do have a few things going for them. Problem is, over the course of the year, they've let way too many shots in – whether tequila at Snobs that make them miss lectures or last-minute toe pokes to consign Stoke to relegation – to have any realistic chance of succeeding.
Nick Pope – Queen Mary, University of London
At the start of this season, you'd have been as surprised at someone telling you Nick Pope is going to Russia for the World Cup as you would have been in 2011 if someone told you Queen Mary's would soon become a member of the Russell Group. Life comes at you fast, but not entirely without merit.
Kyle Walker – Durham
£50 million pounds? For a right back? £30k a year private school? All so you could go to Durham?
"Yes, but it's not about the money; it's about the connections. Do you think I'd be working at PWC if it weren't for my uni mate Charles' uncle. Do you think I'd be half the player I am now if I'd been playing with Moussa Sissoko instead of Kevin de Bruyne for the last 12 months?"
John Stones – Sheffield
Guitar music-loving Sheffield students can't shy away from their affinity for bands such as Arctic Monkeys and Tame Impala, except instead of Alex Turner's cover of "Feels Like We Only Go Backwards", it's a season of fans at the Etihad saying "feels like he only passes sideways".
Phil Jones – Manchester
No, we haven't just chosen Manchester because he plays for United, although big Phil absolutely does not mind a bit of route one. "Kick the ball in the goal hole. Job. Done."
It's because Phil is a danger to himself and others on the pitch, much like any Manchester student on a night out. Loves getting in amongst it all, putting himself in harm's way just for the THRILL of it.
Just like Manchester students were nothing before they could say, "I go to Manchester Uni" let's contemplate for a second how bleak Phil Jones' life would be if he wasn't a professional footballer.
Harry Maguire – King's College London
King's College London is a bit of a contradiction, a mix between old-fashioned humanities and ground-breaking sciences. In a similar vein, Harry Maguire is a bit of a contradiction, at once an old-fashioned, clatter-into-your-back, centre half and a modern, ball-playing defender.
Surely destined for another three transfers at least, and certainly a move away from Leicester, Harry Maguire's looking like he may rack up as many minutes as the World Cup as King's have campuses.
Five.
Kieran Trippier – Newcastle
Typical Newcastle student Kieran Trippier never wears a coat, but not because he's hard, or immune to the cold. It's an excuse to show off those frankly excessive forearm tattoos.
Trippier sounds a bit like trebles, aka the three-in-one shots Newcastle are famed for, and true to form, Kieran (Jager)bombs up and down the flanks.
Trent Alexander-Arnold – Imperial College London
"Who the fuck is Trent Alexander-Arnold?", everyone asks, right up until the point he's tasked with man-marking Ronaldo in the CL final. A meteoric child prodigy rise, until you suddenly meet a massive challenge is the experience going to Imperial, and being absolutely done over by London rent and having to commute on the tube to lectures.
No caps? That's just because your hat would get blown off on the Central Line.
Danny Rose – Leeds
Danny Rose has gone from a Spurs first team regular, to fighting for his place after trying to force a big-money move away, to sneaking his way onto the plane…It's a story arc to mirror any Leeds student – a bright prospect with outstanding A levels, worn down to the point of nearly dropping out after a few too many nights at Canal Mills, only to snatch a 2:2 out of the jaws of a third.
Gary Cahill – Oxford
No longer at the top of their game, what do Oxford or Gary Cahill have to offer to the nation's hopes and dreams other than being super old?
Fabian Delph – Bristol
Despite being paid very well, either by a wealthy Sheikh or a direct debit from his parents, typical Bristol student Fabian Delph doesn't cut the mustard in his favourite position (CM/Oxbridge) so has to settle for wherever will take him.
Don't get us wrong, left back in Guardiola's system is no bad place to be, but everyone knows you're not truly first choice.
Ashley Young – Edinburgh
If you try to challenge anything at an Edinburgh University debate, the opposition will roll around on the floor for half an hour trying to get you sent off.
Eric Dier – York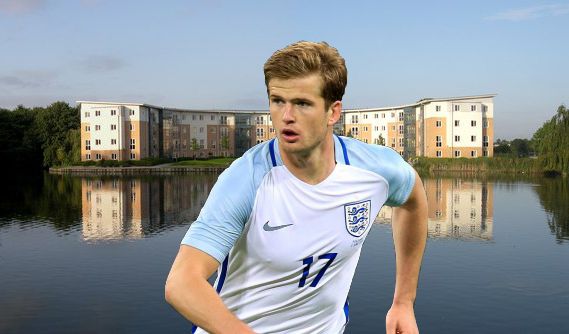 Eric Dier manages to look both 18 and 32 at exactly the same time and if this isn't really true of any students at York (it definitely is), it's just an observation about Eric Dier we needed to share somewhere.
Ruben Loftus-Cheek – Cardiff
Cardiff? In the Russell Group? Ruben Loftus-Cheek? Going to the World Cup? You just don't expect that.
Dele Alli – Nottingham
Just like a Nottingham student getting ready for a big night out at Ocean, Dele Alli is bit flashy, and everyone rates him. But actually listen to them talk and it's an incredibly bang average experience. Don't get me wrong, you'd love to be Dele Alli, just as much as you'd love to go to Nottingham, but it's an easy target.
Jesse Lingard – Liverpool
Jesse loves to dab and his nickname in the group chat is "JLINGZ". He's just your typical, basic Liverpool undergrad.
Jordan Henderson – UCL
Leaving aside that UCL could stand for University College London or Uefa Champions League, there's a weird social media immaturity about them.
Despite that, nowadays they're quite boring, and tend to slow the conversation/game down.
Raheem Sterling – LSE
A true rags to riches story, from scrapping for value in Liverpool to garnering the big bucks in Manny. Yes, money talks, but so does skill. Raheem Sterling has gone from being a bit bullied to scoring 23 goals a season. He's the nerdy kid come good – all he needed was some proper continental theory.
Harry Kane – Cambridge
Sure, they're clearly much better than pretty much everything else we have to offer, but that doesn't stop us hating them with every shred of our being. Cambridge may be the dominant figure here in the UK, but as soon as they have to compete on the international stage they start hitting free kicks closer to the corner flag than the actual goal. (Play Iceland free kick).
And, although Harry Kanebridge will say he always dreamed of playing for Spurs (studying at Cambridge), he very transparently had Arsenal (Oxford) aspirations as a kid.
Marcus Rashford – Exeter
Go on. Have a ten minute chat with Marcus Rashford or an Exeter student about something that isn't him being really really good at sport. I dare you.
Jamie Vardy – Queen's University Belfast
Queen's Belfast celebrate the Queen in their title and we're sure there's nobody who loves the Queen more than Jamie "Granite Brexit" Vardy
We're sure that future archaeologists will confirm that Vardy's legendary pre-match ritual of drinking a Lucozade bottle full of Port actually originated with hard-up students in their Holylands houses.
Danny Welbeck – Southampton
A solid insurance choice.
Gareth Southgate – Glasgow
Southgate missed the penalty that condemned England to a semi-final shootout exit against Germany in Euro '96. It's hard to draw yourself away from pitying him.
And sure, the Glasgow student drowning themselves in Buckfast each weekend might be a fate you pity, and you might forget they even exist at times, but you'd take it. Right now, in 2018, with this squad, and with your academic prospects, you'd take it in a heartbeat.
Stay tuned for The Tab's coverage of the inevitable open-top bus parade.