Expectation vs. reality: What will actually happen on New Year's Eve
You thought it was going to be fun? Lol
Let's be real here, you haven't planned anything for New Year's. When the group leader, Daniel, spent the last of his overdraft on a BET35 accy, you all watched passively as the final release tickets for that warehouse party fluttered away. No one could be arsed booking the country house in Wales, nor was anyone willing to volunteer their free house to watch everyone spill red wine on Mum's beige carpet.
The thing is, you don't even want to do anything. You'd rather let the year waft by like an unacknowledged fart. And yet you have this crushing feeling that you must do something, even when you know it's going to be a shit show of £8 doubles and permanent queuing.
Somehow you convince yourself it will be fun, but you are wrong. This is what will really go down in the last petering hours of 2017.
Getting ready
EXPECTATION
It's a special occasion so your going to do a smoky green eye look curtesy of makeup vlogger Jamie Genevieve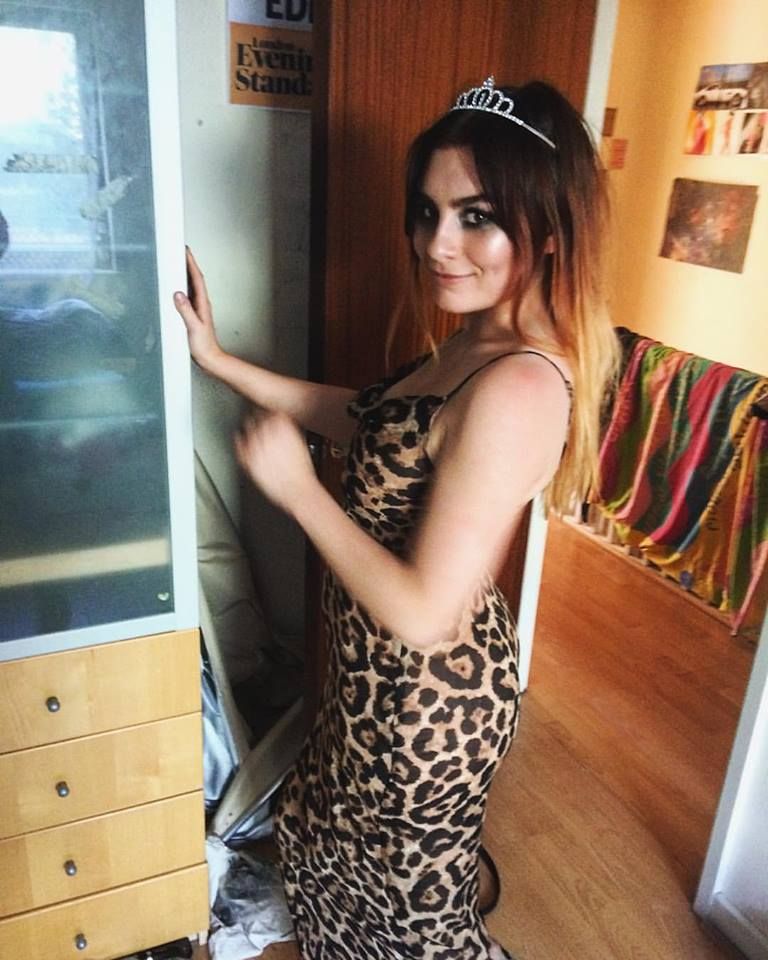 REALITY:
You end up with green powder on your chin, your eyes look about seven times smaller than they are supposed to. The Pretty Little Thing order you panic bought at 11pm never came through, your only options are tops with foundation stains and that lace cami you wear literally every night out. Time to smother yourself in industrial amounts of glitter.
Pre-drinks
EXPECTATION:
Your friends will way up the highs and the lows of the year with the raw emotion of someone that's just won a BAFTA
REALITY
Kez's didn't have a free house after all, his parents decided to stay in to catch the final of Downton Abbey. All ten mates sit cross legged on his bed like a Year 5 sleepover. Although all you can hear is the tinny sound of Despacito playing out of a Dell laptop, Kez's mum texts, "keep it down". The party has the vibe of a school detention.
Drinks at pub
EXPECTATIONS:
Stimulating conversation where you will chug through enough booze to only require two drinks in the club
REALITY:
It might be your local Yates' or other hometown club, and you might come here literally every other night of the week, but that won't stop these bastards charging you £10 on the door.
You won't be able to get a table, instead you insert yourself in the walkway used by people to get to the toilet. The next hour is spent going "sorry, sorry", and reprimanding your friend who never moves out the way. Staff sweat as they hold up boiling plates of roast dinner, "Malcolm, move out the way…Malc, MALC", he looks over at you through a rosy cheeked glow of booze, "yeah she has got great tits 'ant she".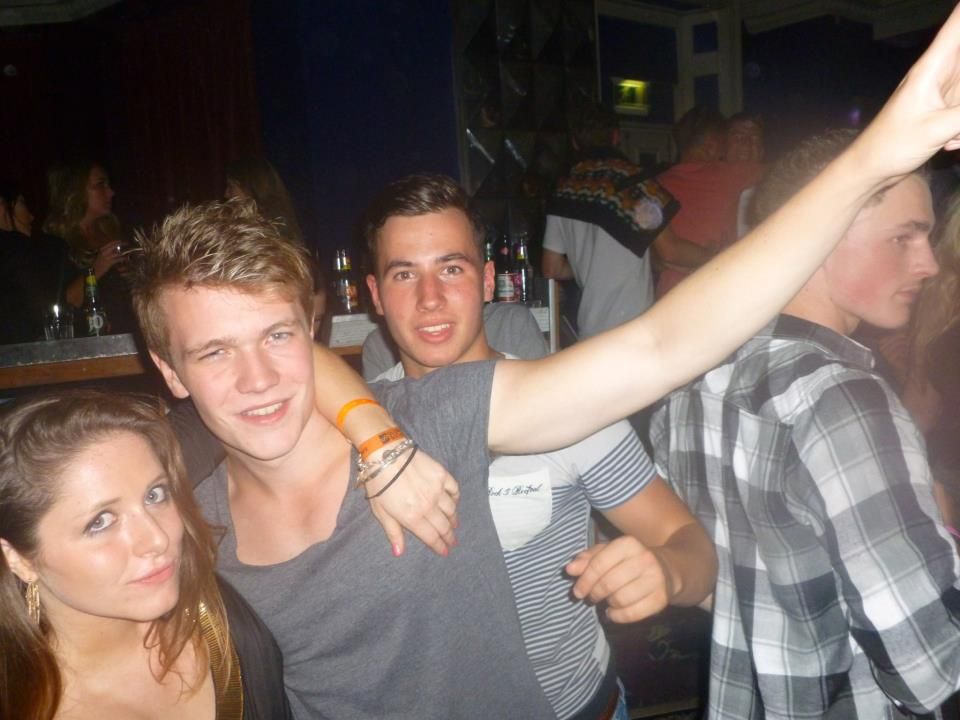 Drugs
EXPECTATION:
PJ arrives four hours earlier than required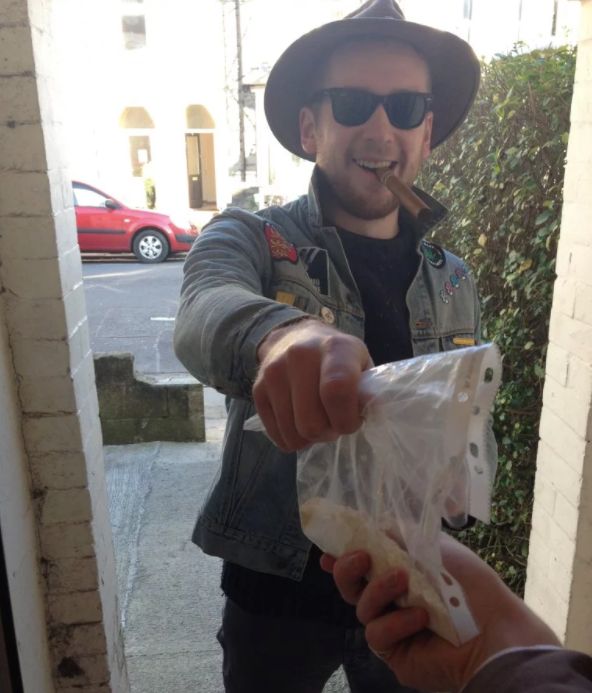 REALITY:
PJ doesn't come in four hours, in fact he doesn't come at all. Whatever you buy from the guy with a bumbag and a Huf five panel is so bashed up with Arial washing powder the high is equivalent to what you'd get after downing a bottle of Fanta.
At 3am, an hour before the club shuts, you guzzle the remainder of the packet. In the taxi home you constantly reiterate to your friends, "I don't feel anything, I don't feel anything", meanwhile your jaw is twerking like it's in Rhianna's Work music video.
The club
EXPECTATION:
Ibiza, if it was airlifted into a small market town
REALITY:
As soon as you enter the club, you sober up completely. There is no explanation as to why this happens. It just physics.
You came to see Jackmaster but after a 20 minute set he heads off to a gig in Birmingham before finishing in Southampton. The guy after him plays techno, it's so plain it's like someone pressed autoplay on a keyboard. Every now and again something comes on that has words in it, like Adele with dubstep drops superimposed in. Everyone groans when it comes on but it is the only song you actually like.
The house party
EXPECTATION:
You will dance, chain smoke until your throat is smutted with ash and chat lots of shit
REALITY:
So many people have organised house parties the events become diluted. You foolishly assumed Hannah and Em were being modest when they said "it's not really gonna be a party".
There are 10 people here, sat round in a circle making strained small talk about what mode of transport they used to get here. Vicky's in the corner trying to get everyone to play Never Have I Ever, whilst some wanker in a shirt made out of 80s curtain fabric has tyrannical hold over the DJ decks. He's treating the playlist as an opportunity to educate everyone in Jungle and post-punk, "yeah no worries, you can put a song on", he says before cutting Little Mix out after just 30 seconds.
The countdown
EXPECTATION:
You will lock eyes with some adonis, his body so wide you could fit two of you inside him and enjoy a tonguey kiss under the grey club smoke
REALITY:
For one there will be at least three false starts. Some cunt looking at their phone will wail stop unless the countdown is milliseconds on the time. Like sue me if 2018 comes five minutes late. The whole countdown (which goes on 20 minutes longer than necessary) is a huge vibe kill where the MC makes weird noises like "wohh wohh wohh, how you feeling Salfooorrrrrd?" Then it begins:
"10…"
Everyone's coupled up and the stress sets in. You tell yourself, "I don't need to validate myself by whoring myself out to some looser", except, you totally do.
"9…"
Men are desperately trying to identify a target.
"8…"
Some guy in an All Saints top two sizes too small locks eyes with you. He sees you are unattended. You look at the floor, but his eyes sear into the back of your head.
"7…6…5…"
Okay so now I just want to be invisible.
"4…3…"
He slides his arm around you and the girl next to you, "How's about a three way kiss to enter 2018?"
"2…"
You wriggle from his clutches and avoiding any flying tongues, nuzzle your face into your mates hair as she snogs her boyfriend.
"Happy New Year!"
A sad whiff of confetti flakes down like someone just sneezed out dandruff and you welcome in 2018 – a year bound to be as shit as the previous one.
The taxi home
EXPECTATION:
You will get into a warm taxi with a lovely driver with a fully functioning aux cable
REALITY:
You didn't book it in advance did you? Ah well. You might of thought this app filled modern world would provide you with an Uber, but no. Try persuading a cab driver to take you 40 minutes out the city centre to your suburban family home. No one with a rational business plan would ever do that on the busiest night of the year.
When you finally get a taxi the driver is like "I'll just drop you here?" literally miles from the allocated destination. You agree because middle class guilt prohibits you from requesting an actual service. You hobble bare footed back home.
Coming home
EXPECTATION:
You'll slide into bed and pass out with water and a paracetamol by the bed
REALITY:
You're so pissed you can't actually see your key. You ring the bell, waking up your mum, her face swollen from sleep she looks like she has a pillow for a face. "What are you doing? Where is your key?"
"I think you'll find Jane, if that is your real name, it is too cold for the key to work".
Nailed it.