Don't worry, here are some hot single royals you can still marry
If you like it then you should'a put a ring on it
Prince Harry is married to Meghan Markle from Suits. It's wounding to know I will never run my fingers through those ginger locks or my hands over that pale, freckly chest.
But don't despair, there are plenty of rich, sexy royals across the world for you to start DM-ing. I compiled a list of them so you don't have to keep scraping through Tatler's back catalogue. Enjoy.
Prince Constantine-Alexios of Greece
https://www.instagram.com/p/BT_PIIMFCDH
This royal babe looks less like a prince and more like an Abercrombie and Fitch bag. Looking at him makes my legs go wobbly.
Little is known about him other than he sent girls loopy when he posted an Instagram picture smothered in tweed during a hunting trip to Yorkshire.
https://www.instagram.com/p/BYBzkpBFrPi
After growing up in London he attended Wellington College in Berkshire where fees start at £9,040 per term. But now he's in the US studying at Georgetown University. Please come back, I'd at least like to exist on the same continent as you.
Likelihood of ending up together: 3/10
Why? He is so hot when he goes out you know that Alexios gets chased by female promotors dressed in leotards. The competition would be savage.
Prince Sébastien of Luxembourg
https://www.instagram.com/p/BXeuFczl5Fu
Sébastien looks like a school prefect, the sort of guy who'd report you to the head of house for having your top button undone. But, if you like rugby boys, he was a member of the Luxembourg national team. Just think of those thick thighs clenching around your hips.
He received his college education in Marketing and International Business at Franciscan University of Steubenville in Ohio. I mean, he could certainly research the inside of my mouth.
Likelihood of ending up together: 4/10
Why? He's an officer in the Luxembourg Army, I mean do they allow their soldiers to have Tinder? I feel no.
Prince Philippos of Greece and Denmark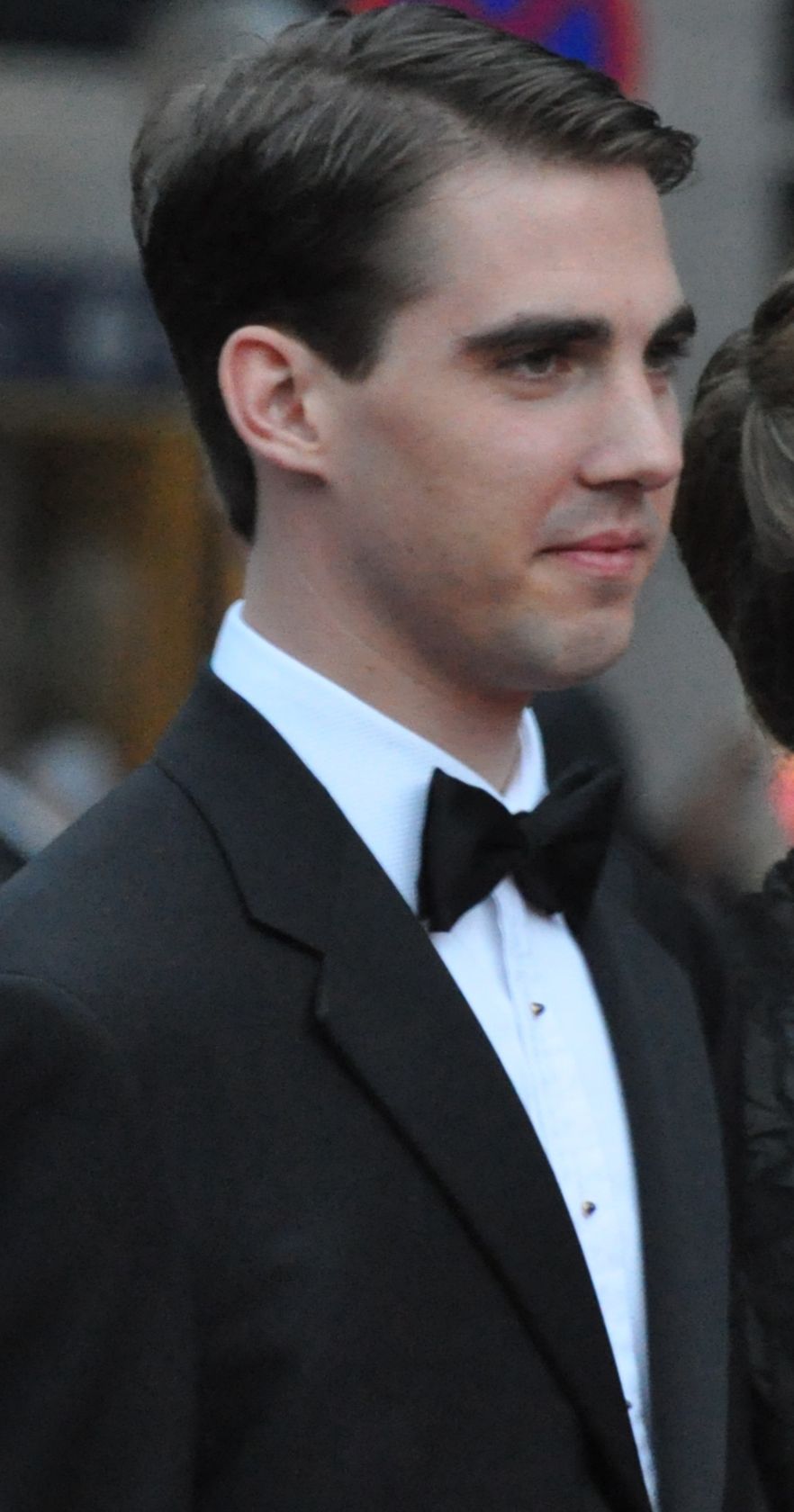 Aside from looking like a tall dark handsome Nevil Longbottom, this prince works at a New York hedge fund. His dad was the king of Greece and his mom was the princess of Denmark so he's the prince of two countries. Dating him you'd get a buy one get one free on royal titles.
No one has heard of Philippos but perhaps that's because he looks like literally every other wide boy you'd meet in a finance office. I can imagine him yelling down the phone about stocks and algebra sums no one understands. Mmm take me back to your big fat castle in Bulgaria.
Likelihood of ending up together: 8/10
Why? You'll find him at a Hilton Hotel where he'll be at the bar drinking something sophisticated like an Old Fashioned. Apparently he's a very private person so don't start taking selfies for the group chat.
Sheikh Hamdan bin Mohammed bin Rashid Al Maktoum or 'Fazza', Crown Prince of Dubai
As well as being into extreme sports this Prince is a poet. So you could cuddle up on the sofa with him and swoon as he slings rhyming couplets your way.
Fazza also has 5.9m Instagram followers so he could deffo help you become the millennial influencer you've always wanted to be. He's always photographed clutching onto an IPhone. Meaning he is probably the kind of boyfriend you could be like 'take a picture looking nonchalant, get it when I am mid laugh, and make sure you get my new Nikes in there, they were £90".
Another bonus? He's always posting adorbs pictures with animals so you could enjoy tagging each other pug memes.
Likelihood of ending up together: 2/10
Why? Your student house in Southhampton is pretty far away from Dubai.
Marius Borg Høiby, Prince of… my heart
Princess Mette-Marit of Norway's eldest son is not technically a royal (because his Mum decided to protect him from his royal duty. Obviously she wanted her son to do something better than kissing babies foreheads and smashing bottles against ships) but if you got to be his wifey you'd still get the unadulterated royal experience.
I mean look at those crystal white jeans. He looks more luxe than a Made in Chelsea character.
Likelihood of ending up together: 7/10
Why? He might live in L.A but this picture looks suspiciously similar to the inside of the house music room in any British TigerTiger.
https://www.instagram.com/p/hy_OvBvGyr/