Sound the alarms! The Lancs BNOC 2023 Semi-final is HERE
This is not a drill. I repeat: THIS IS NOT A DRILL!
| UPDATED
From nearly 100 nominations, we have narrowed it down to our six lucky semifinalists. This year's BNOC competition has been huge, and we are just one round away from our top three. That being said, lets not dilly-dally any longer. With only one heat in our semi-final round, this really is the be all and end all for making the final three. For this round, we asked our lucky contestants what their fave thing about Lancaster is: have a look below to find out what our most popular Lancastrians adore most about our uni.
Alice Grennan, Third year, Fylde, Geography (she/her)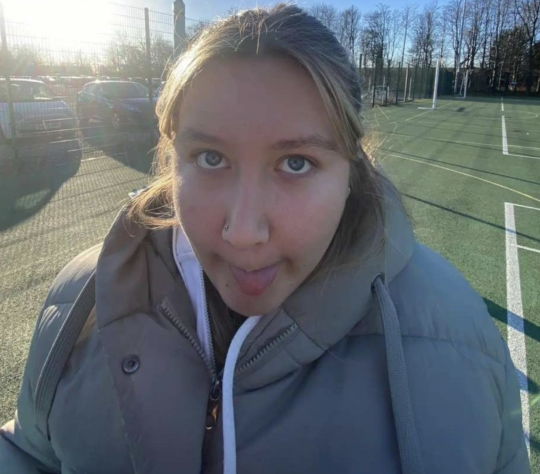 You know the drill by now. Alice was nominated for having founded LEC netball and being the most popular person in the atrium at all hours of the day. When asked what her fave thing about Lancs is, she kept it simple, saying she loved the "diverse range of places to get an iced vanilla latte". Honestly, same. If you are also an iced vanilla latte lover, vote for Alice below!
Viktoria Stefanova, Second Year, Lonsdale, Marketing (she/her)
As a recap, Viktoria was nominated for her ability to make everyone laugh. She told us that her favourite thing about Lancs is the people! She said: "I have the opportunity to see and meet so many amazing people (on daily basis on Alex square), which makes every day so much more fun! As I'm approaching the end of my second year, I can already say I've made friends for life. The people create such a strong sense of belonging! I believe that sense of belonging is all thanks to the collegiate system, which makes Lancaster uni so unique! Once again thanks to all my friends for voting hehe! :))". So wholesome, and so true. If Viktoria is your BNOC, give her a vote down below!
Georges Quinn, First Year, Cartmel, History and Politics (he/him)
Georges has so much BNOC status it's hard to fit it all into one sentence, but here's a quick rundown: Georges was nominated for being a lover of the Conservative Society, founding the Lancs 2022 Freshers' group chat, being a prevalent member of LU Catholic Soc AND being a local election candidate. Georges told us that his favourite thing about Lancs is the people he has "met and befriended" and "the pubs". I don't think any of us can argue with that! If you want to see Georges' face in the final, give him a vote!
Alex Vero, Fourth Year, Grizedale, Biomedicine (she/her)
Alex was nominated for a very simple reason: everyone knows her – the quintessential meaning of a BNOC. Alex told us: "Wow, can't believe I got a semi! Guess it's just another day another dub. The best thing about Lancaster uni is that it smells just like home (poop)". Ah, the sweet, sweet smell of South West Campus. If you think Alex is a worthy BNOC, vote below!
Angus Bibby, First Year, Cartmel, Economics (he/him)
Angus' nomination came from the fact he walks around campus wearing an 'iconic coat'… whatever that means. Angus said that the best thing about Lancaster "is leaving". Not quite the spirit, but we've all been there. If you think Angus' resentment towards the campus is worthy of our BNOC title, vote below!
Adam Hughes, Second Year, County, English and Creative Writing (he/him)
Last, but not least, we have Adam, who was nominated because he's so chaotic he got banned from Gens. When we asked Adam what he loved most about our uni, he said "I would say my favourite thing about lancaster is onlylancs. their confessions make me both love and hate this university. rock on onlylancs." Rock on indeed. Does Adam's love for the dirty secrets of our student population earn him your vote? Decide below!
Related articles recommended by this writer