The time has come to vote in the second round of Lancaster BNOC 2023: Heat One
These wonderful people are competing in the most important competition of their lives x
We've finished our first round of voting so far in the competition for Lancaster's BNOC 2023, and what a fantastic first round it has been! These spectacular specimens of students have been pitted against each other in the most potent popularity contest the university has ever seen, and we've taken the creme de la creme, as selected by you, to move through to the all important second round.
Alex Vero, Fourth Year, County, Biomedicine (she/her)
After being nominated for the title of BNOC because everyone knows her, Alex is through to the second round of heats. She told us, "some say I put the rizz in frisbee. When I'm not ploughing the fields on my farm I'm playing netball for Grizedale A's (who won the league btw – Grizzie4lyf). The BNOC award would make a great addition to my CV alongside my Lancaster and Gold Duke of Edinburgh award. P.S. thanks to the Lancaster tab for this opportunity – this is an absolute DUB". if Alex is your BNOC, vote for her below!
Angus Bibby, First Year, Cartmel, Economics (he/him)
First year Angus was nominated for always walking around campus wearing an iconic coat, and when asked to provide a fun fact about himself, told us, "I like to park my car upside down x". If his interesting parking methods make Angus your BNOC, vote for him at the bottom of the article!
Sterling O'Neill, Third Year, Fylde, Computer Science (she/her)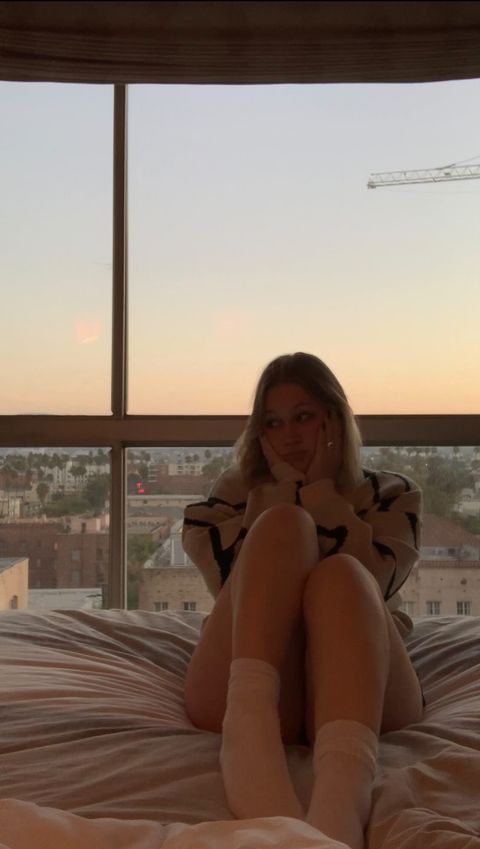 Sterling wanted to shout out the university's basketball and volleyball teams, both of which she plays for, and said "I'm originally from Seattle Washington but moved eight years ago to North London. With my first two years of uni hindered by Covid, I'm really trying to make the most out of this year by making as many connections as I can and enjoying Lancaster's great energy, people, and four bubble tea places. I have a bubble tea addiction… this is really cute tho thank u 🫶". If this means Sterling is your BNOC, vote for her below!
Anselm Winner, Third Year, County, History and Politics (he/him)
Anselm was delighted with his votes, saying, "Wow, my parents and my dog will be proud. It joins a list of great achievements from going viral online for looking like Will Mckenzie from The Inbetweeners, to getting the whole of crafty scholars to sing Britney Spears hit me baby one more time during a 3am karaoke sesh. If you vote for me to be your BNOC I'll be actually able to put something on my CV." If you would like to boost Anselm's CV with a BNOC award, vote for him below!
Adam Hughes, Second Year, County, English and Creative Writing (he/him)
After being nominated for being banned from Generation for having caused chaos, Adam said to us "I think I deserve to be this years BNOC as I would consider myself a campus icon. During freshers I was constantly causing chaos (everyone seems to remember me setting off a fire extinguisher?) and I can honestly say I've kept those good vibes going. I would be very honoured to be Lancaster's BNOC so feel free to vote for me and make all my dreams come true x". Is Adam your BNOC? Vote below!
Santi Siabato, Third Year, County, Marketing with Psychology (he/him)
Santi told us that he was beyond grateful to have got through to the next round of votes, and said, "Thank you so much to everyone! If you were to ask someone at Lancaster about what the most iconic thing I've done is, they'd probably say my #Slay4Santi campaign, but for me it's definitely been convincing DJ Jordan Love that there's a Niamhy Baby society which I'm the VP of. Obviously dedicated to all of Niamh Cartwrights fans😍. I deserve to be this years BNOC because let's face it, Lancaster would be a lot less slay without my presence. #AnotherDayAnotherSlay!💕✨ Big love to everyone who voted and to Lancaster Tab! It's honestly such an honor and pleasure to be a part of this☺️". If you think Santi is worthy is this all important title, vote below!
Related articles recommended by this writer: