Best dressed at Glasgow Uni: Spring edition
Looking good during exam season is possible?!
Whilst some of us turn up to campus in an outfit we hurriedly put together whilst running late for a lecture, others put a far greater effort into their appearance. Throughout the season of spring, some students certainly turned heads with their creative outfit choices: scroll down to see some of our favourite looks!
Kit, second year, Law
Kit's dress was borrowed from a friend and the rest obtained from charity shops.
Claire, masters, Creative Industrial and Cultural Policy
Claire's elegant outfit came from back home in China.
Anna, fourth year, Linguistics and Philosophy
Anna's top and jacket were from Primark, her skirt from Shein and her shoes Doc Martens.
North, second year, Neuroscience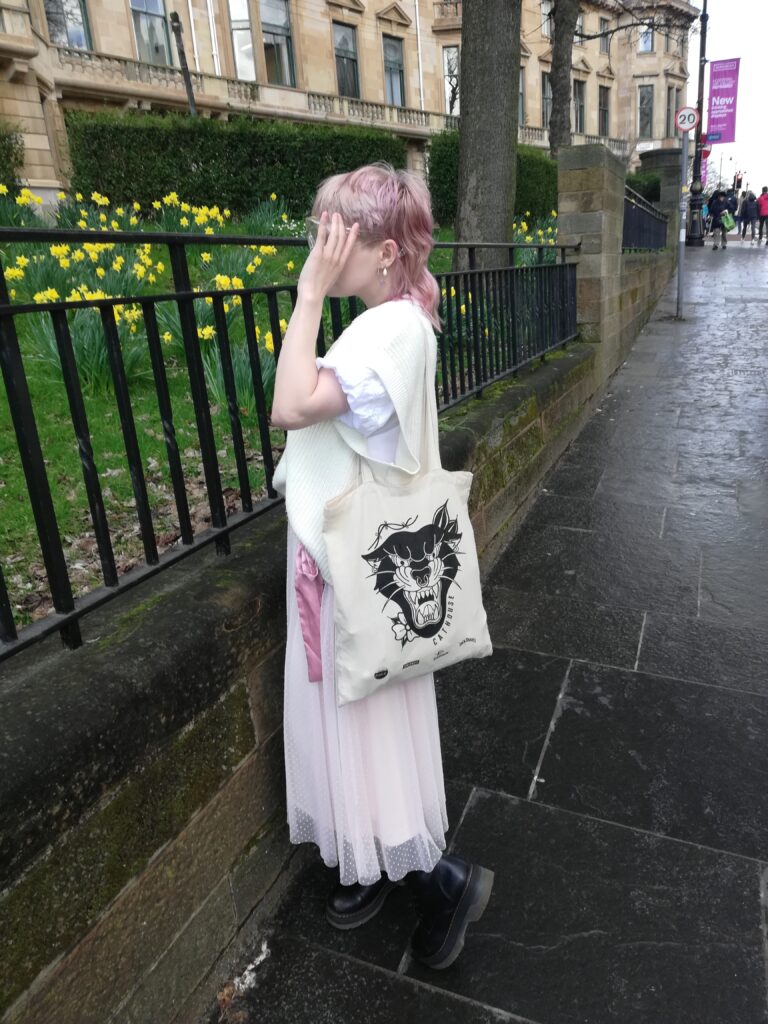 We loved how North's skirt matched their hair! Most of the outfit was from H&M, whilst the tote bag was from Cathouse and the glasses from a neuroscience lab.
Fleur, first year, English Literature
This very spring-like dress came from Fleur's mother, whilst the cardigan was vintage.
Adrianna, third year, Neuroscience
Adrianna's cool look was all sourced from a charity shop.
Maria, fourth year, English Literature
Maria's skirt was from a vintage shop on Great Western Road, whilst the top belonged to her flatmate.
We've loved covering the "best dressed at Glasgow Uni" series this academic year. Students have proven themselves to be incredibly innovative with their wardrobe choices… See more of the series in the links below!
Related stories recommended by this author: